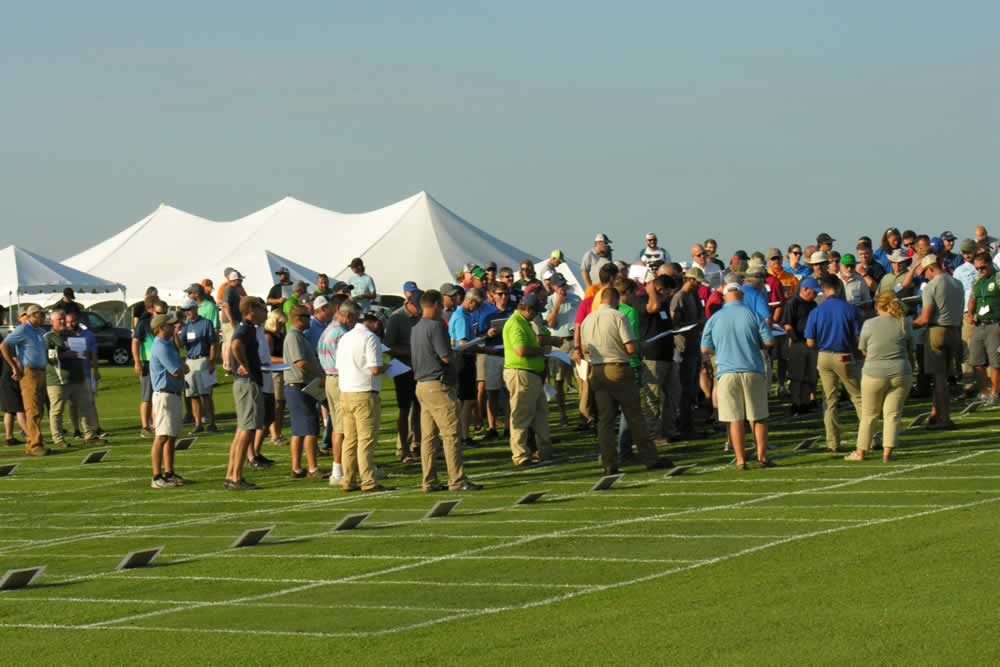 ​Preregistration Closes August 15, On-Site Registration Available
KNOXVILLE, Tenn. – Many are counting down the days until the first football games in Tennessee, but for turf and athletic field professionals, the August countdown has a different event in mind. August 29 is the University of Tennessee Institute of Agriculture Turf and Ornamental Field Day, an annual event that hundreds of turf professionals look forward to attending year after year. This year's event will be held at UT's East Tennessee AgResearch and Education Center on Alcoa Highway in Knoxville.
UT experts and scientists will present the latest research and science-driven data in several categories and will be available for questions throughout the day. Seminar topics include
– Weed Management
– Fungicide Management
– Field Testing
– Management of Ultradwarf Zoysiagrass Greens
– Granular Herbicide Carriers
– Tall Fescue Lawns
– Synthetic Turf Management Performance and Safety
In addition to a landscape pest update, this year's event boasts a new interactive pest identification test. Attendees can walk through a diagnostic booth and attempt to identify twenty common pests of turfgrass and ornamental plants. Once the correct answer is revealed, attendees will be provided with UT Extension materials outlining how to control each pest in the landscape. The interactive pest identification booth will be open from 7:30 a.m. to 10:30 a.m.
Additional activities will include a session on addressing questions of glyphosate issues with UT Department of Plant Sciences department head Scott Senseman, an equipment trade show with live demonstrations, and a weed control walk.
Follow @UTTurfgrass on Twitter to watch select sessions live from the Turf and Ornamental Field Day and learn about how to win giveaways to celebrate the event. B.J. Parker, host of the podcast "Making the Turn," will also be attending the field day, capturing live content and interviewing presenters.
Several continuing education options will be available to guests. Attendees will be able to receive multiple recertification credits in various categories depending on their state of residence/employment. Go to the field day website (tennesseeturfgrassweeds.org/Pages/FieldDay.aspx) for details. International Society of Arboriculture credits will be provided and the Golf Course Superintendents Association of America​ will be offering 0.5 continuing education credits to members who attend.
Prior to August 15, attendees may preregister online (via credit card) at tiny.utk.edu/TurfFieldDay for $65. On-site registration will be available the day of the event for $75. Both breakfast and lunch will be served at the event thanks to generous support from numerous industry sponsors.
Through its mission of research, teaching and extension, the University of Tennessee Institute of Agriculture touches lives and provides Real. Life. Solutions. ag.tennessee.edu.