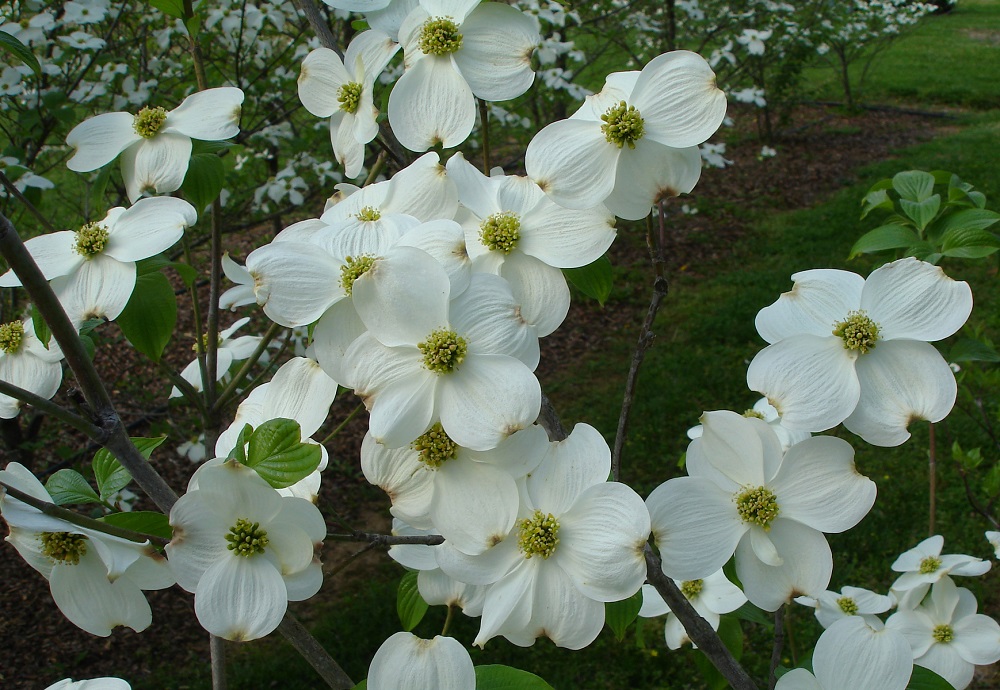 UTIA Dogwoods Usher in the Season
Two flowering dogwood cultivars developed by UT AgResearch scientists have been recognized by two of the biggest names in woody ornamental horticulture, Michael Dirr and Paul Cappiello. 'Appalachian Joy' and 'Appalachian Spring' were praised for traits including clean foliage, great fall color, and resistance to leaf spot and anthracnose in a recent article in Fine Gardening. In addition, the New York Botanical Garden has installed a planting of the 'Appalachian' series, which also includes 'Kay's Appalachian Mist', 'Jean's Appalachian Snow' and 'Karen's Appalachian Blush'.
The 'Appalachian' series was developed by a team of scientists from the departments of Plant Sciences and Entomology and Plant Pathology including the late Effin Graham, Bob Trigiano, Alan Windham, Mark Windham and Will Witte (retired). The original trees are planted at the UT Arboretum on the Forest Resources AgResearch and Education Center in Oak Ridge, and clones of those trees are planted at the UT Extension Central Region Office at the Ellington Agricultural Campus in Nashville. Cuttings and budwood from trees at both locations supplied the Tennessee's nursery industry with superior flowering dogwood genetics and ultimately lovely trees that celebrate the season all across the nation.