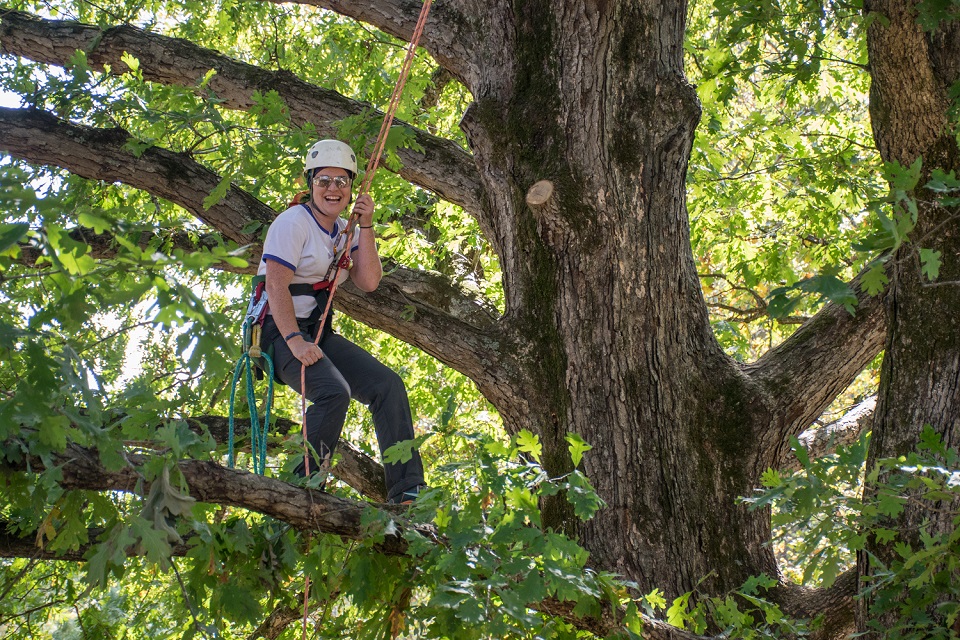 The International Society of Arboriculture (ISA) will host the 2019 ISA Annual International Conference and Trade Show and the International Tree Climbing Championship (ITCC) and Arbor Fair in Knoxville, Tennessee, August 9-14, 2019.

ISA promotes the professional practice of arboriculture, as well as research, education and stewardship by fostering and promoting high-caliber industry professionals. Students and faculty with the University of Tennessee Department of Forestry, Wildlife and Fisheries (FWF) will lend a hand to event organizers and participate in the academic portion of the conference, ITCC and Arbor Fair.

David Vandergriff, an extension agent with UT-TSU Extension Knox County Office and FWF adjunct assistant professor, and Herbert College of Agriculture alumnus, is serving as the ISA local host committee conference chair. "The conference being hosted here is significant in several ways. It will bring around 2,000 people from all over the world to Knoxville. Because many of the events are open to the community, a lot of citizens and students will be exposed to different types of arboriculture for the first time," says Vandergriff.

Vandergriff says his involvement in the conference and competition will be among the highlights of his 27-year career. Vandergriff is officially retiring from UT Extension at the end of July. He will, however, continue his role in the Department of Forestry, Wildlife and Fisheries.

The three-day ITCC World Championship and Arbor Fair will be held at Lakeshore Park, August 9–11, and 12 FWF urban forestry students are scheduled to assist. The climbing events, which showcase skills of professional climbing arborists, and the coinciding Arbor Fair are open to the public. Professional arborists will host a Kids' Fun Climb, with simulated limb walking exercises and tree climbing activities. ISA's annual conference and trade show and will follow at the Knoxville Convention Center, August 11–14.

FWF graduate student Melinda Box is excited about the experiential learning opportunities the conference will provide to her and other FWF students. "Participating in the ISA events will definitely give me an opportunity to experience practical arboriculture in action and the ability to network with industry professionals from across the world," she said. "Not every student gets a chance to do that." Box plans to serve as a volunteer throughout the climbing competition.

Sharon Jean-Philippe, associate professor of urban forestry in FWF, will speak in an academic panel discussion at the conference on how to help students prepare for a career in the utility forestry industry.

Additional information about the ISA Annual International Conference and Trade Show, as well as the climbing competition, can be found online at the ​conference website​.
The UT Department of Forestry, Wildlife and Fisheries is part of the Herbert College of Agriculture, UT AgResearch and UT Extension at the University of Tennessee Institute of Agriculture. The curricula focus on a mastery learning approach, emphasizing practical, hands-on experiences. FWF's faculty, staff and students conduct research and outreach to advance the science and sustainable management of our natural resources. For more information, visit fwf.tennessee.edu.

Through its mission of research, teaching and extension, the University of Tennessee Institute of Agriculture touches lives and provides Real. Life. Solutions. ag.tennessee.edu.