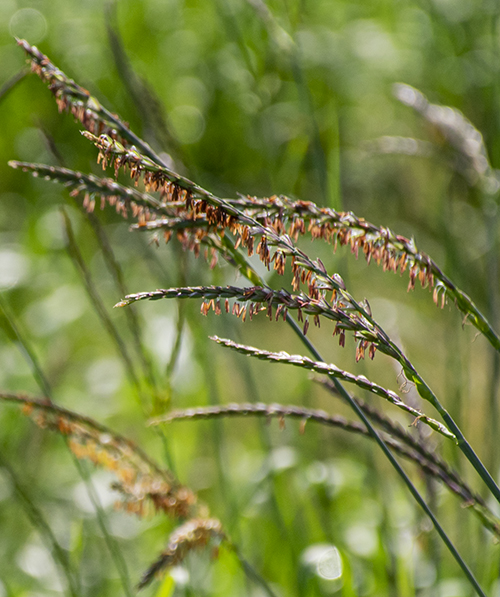 Title: PhD Assistantship – Native Grass Systems
Agency: University of Tennessee, Center for Native Grasslands
Location: Knoxville, TN
Duration: August 1, 2021 – December 31, 2024
Position Description: PhD research assistantship available for graduate student studying the impact of a complementary native warm-season grass/tall fescue production system. Such a system has the potential to off-set reduced summer forage from cool-season grasses, enhance drought resilience, improve animal health and system productivity, economic returns and environmental benefits including soil health and wildlife habitat quality. The project will be conducted by a team that will include animal scientists, agronomists, soil scientists, and ag economists. Student will be involved in implementation of field experiment, analysis of data, coordinating with project partners, and project reporting, among other duties.  The research will be conducted at three sites, Knoxville, TN, Booneville, AR, and Linneus, MO. This project involves one of the few studies ever conducted in the eastern US to evaluate native grass forage production at the systems-level. The Center for Native Grasslands Management at the University of Tennessee is conducting this work in partnership with University of Arkansas, University of Missouri, and the USDA-Agricultural Research Service. Funding is provided through a grant from the USDA-NIFA Agricultural and Food Research Initiative. Degree for successful candidate will be a PhD in Natural Resources.
Qualifications: Applicants must be highly motivated with a good attitude and a strong work ethic. Well-developed oral and written communication skills are desired and the ability to work cooperatively within a team setting is required. Students with an interest in and/or experience with native grasses, forage production, and agroecology are preferred. Applicants should possess a MS.in agronomy, range science, forestry, wildlife, or related field and a valid driver's license. A minimum GPA of 3.0 and GRE scores (Q+V) of 302 are required. A demonstrated track record/ability to publish in the peer-reviewed literature is also important.
Salary: $21,000 – $22,500 per annum, plus tuition waiver and health insurance.
Last date to apply: Until qualified applicant is found.
Application Procedure: Interested applicants should send a cover letter explaining their interest along with a CV, and GRE scores to the email address below. View information on the formal application for a PhD candidate.
Contact: Patrick Keyser, Professor
Email: pkeyser@utk.edu (preferred)
Phone: 865-974-0644