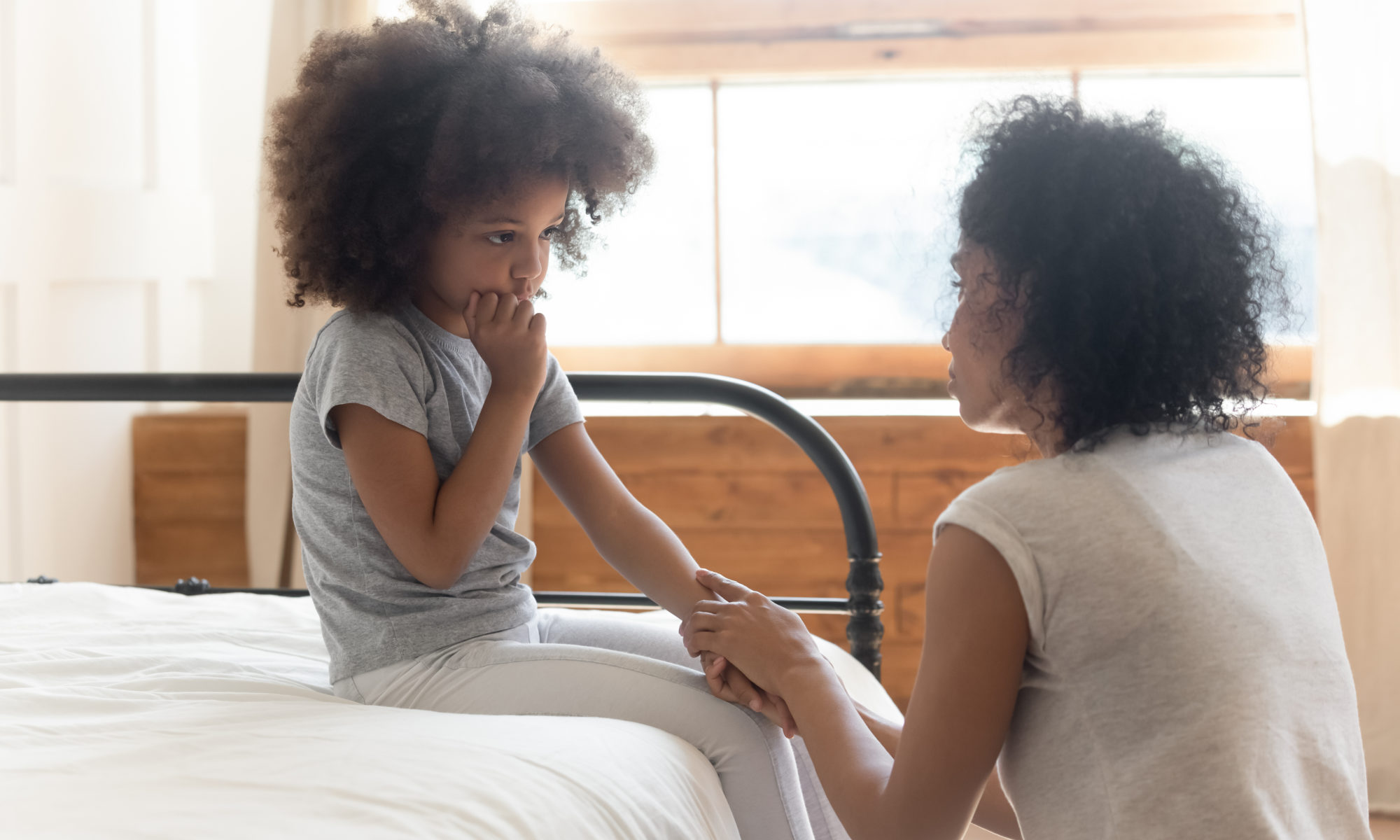 UT Extension Offers Resources
Ready to start a conversation about tough circumstances with your children? Katie Conrad, University of Tennessee Extension specialist in human development in the Department of Family and Consumer Sciences, says it's best to research the facts of the event before talking to children. She recommends you don't assume children know about the event, but if they do, prepare yourself in advance for what to say. She also recommends you speak on their level. For example, young children need simple, concrete details of the event, whereas older children will have more questions and will seek actionable ways to prevent and prepare for future emergencies.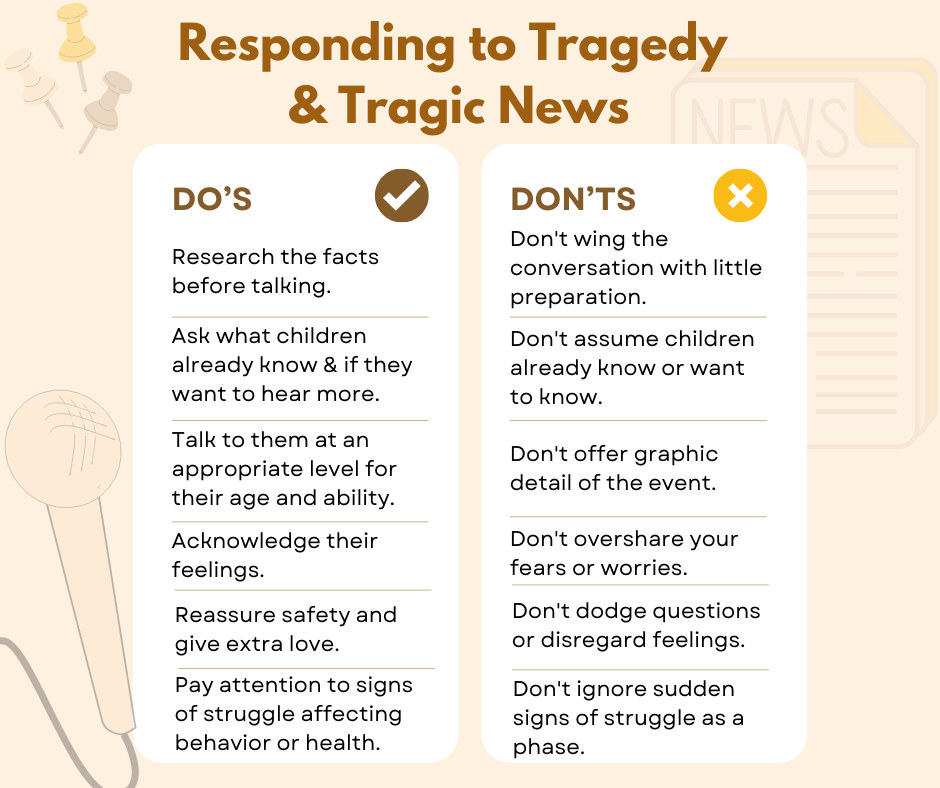 "Knowing what to say to children about tragedy can be uncomfortable," says Conrad. "A starting point is to reassure children they are safe and that their loved ones are safe. Also, remind children that while events like this can occur, they are rare. No matter what, it is encouraged to provide extra attention and support for children as they navigate the news of tragic events."
Responding to Tragedy and Tragic News
DO:
– Research the facts before talking
– Ask what children already know and if they want to hear more
– Talk to them at an appropriate level for their age and ability
– Acknowledge their feelings
– Reassure safety and give extra love
– Pay attention to signs of struggle affecting behavior or health

DON'T:
– Don't wing the conversation with little preparation
– Don't assume children already know or want to know
– Don't offer graphic detail of the event
– Don't overshare your fears or worries
– Don't dodge questions or disregard feelings
– Don't ignore sudden signs of struggle as a phase
For more information, download the UT Extension publication, Talking Through Tough Times: Guidance for Communicating to Children During Tragedy and Tragic News.

Through its land-grant mission of research, teaching and extension, the University of Tennessee Institute of Agriculture touches lives and provides Real. Life. Solutions. utia.tennessee.edu.