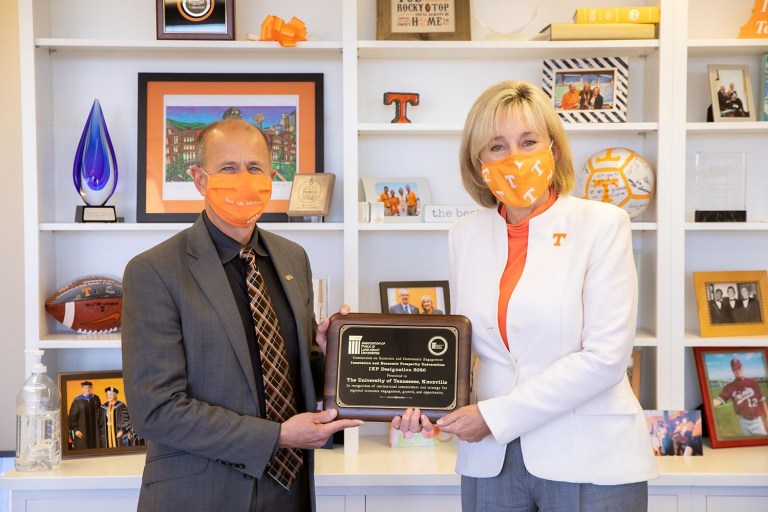 The University of Tennessee, Knoxville, has earned national recognition as an Innovation and Economic Prosperity (IEP) University. This designation acknowledges the exceptional ways UT cultivates community engagement, economic growth and workforce development across the state of Tennessee and beyond.
Public universities have a vital role to fill in the creation of resilient communities and healthy economies. The Association of Public and Land-grant Universities (APLU) established the IEP Universities Program to identify and further equip leading institutions that embrace this role through public and private-sector partnerships.
UT is one of only three universities to earn this designation in 2020.
To be considered for IEP designation, UT completed a multiyear comprehensive self-assessment to identify existing strengths and areas for improvement in economic and community engagement. A cross-functional task force co-chaired by UT and UT Institute of Agriculture administrators gathered data and perspectives from UT faculty, staff, extension agents and students as well as community, nonprofit and business leaders.
See the full details here.