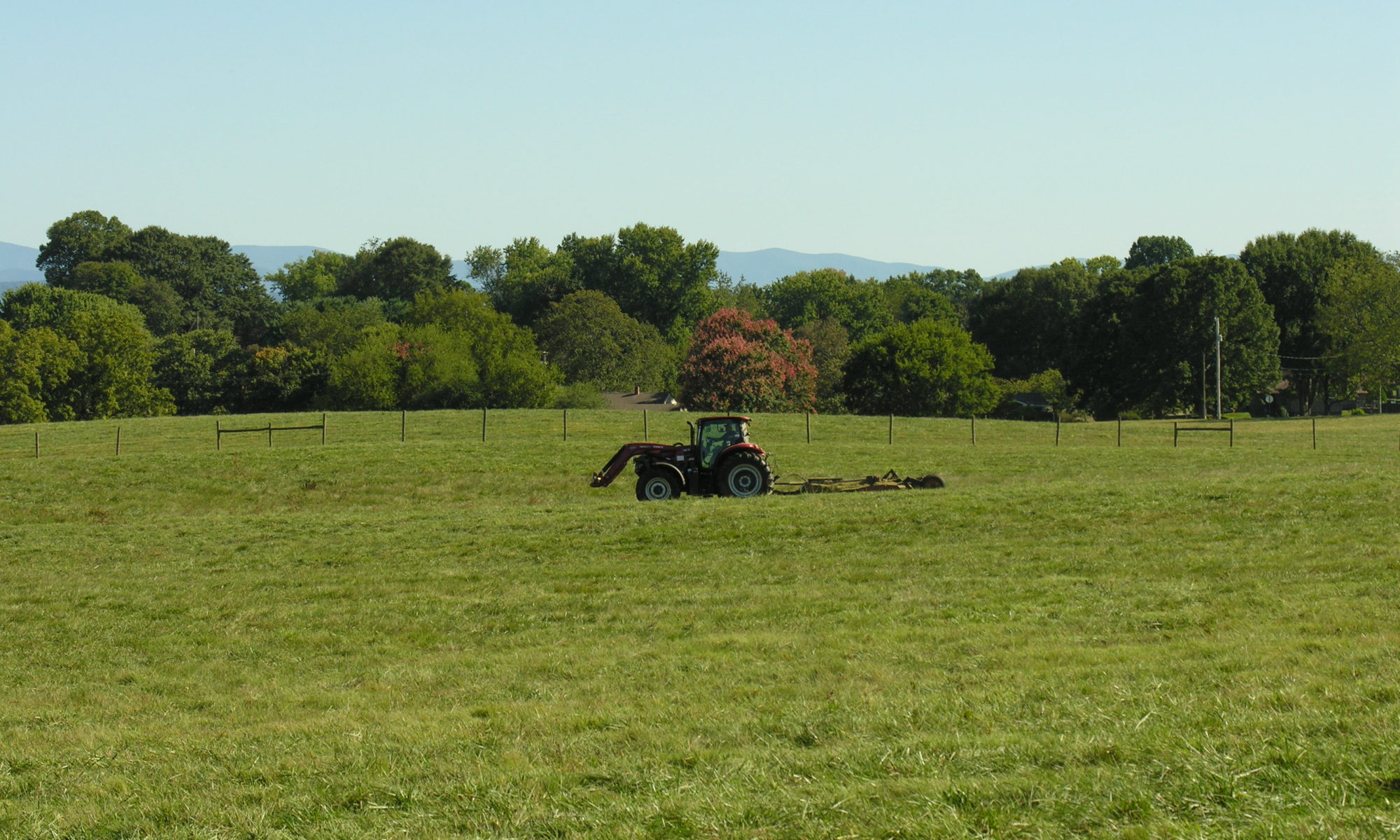 Community and Producer-focused Event Returns October 14
LOUISVILLE, Tenn. —The University of Tennessee Institute of Agriculture invites everyone to attend the Ag in the Foothills Field Day, which this year will be held Thursday, October 14, at the East Tennessee AgResearch and Education Center's Blount Unit in Louisville. UTIA experts will lead several discussions of interest to community members interested in backyard agriculture as well as producers interested in beef cattle production topics.

A Farmer Veteran Coalition Meeting will also be held after the field day activities conclude at noon. The Farmer Veteran Coalition is the nation's largest non-profit organization assisting veterans and currently serving members of the Armed Forces who wish to embark on careers in agriculture.

The field day will begin at 7:30 a.m. EDT with registration and complimentary coffee and biscuits, followed by opening remarks by both the dean of UT AgResearch, Hongwei Xin, and the dean of UT Extension, Ashley Stokes.

Backyard agriculture topics on the agenda include poultry management, composting and home fruit production.

Beef cattle producers should be interested to hear recommended production practices involving restoring tall fescue and orchardgrass pastures by interseeding alfalfa. Information on retail meat sales and fence installation and maintenance will also be discussed.
This event is free and open to the public. For more information visit tiny.utk.edu/aginfoothills or call the East Tennessee AgResearch and Education Center at 865-974-7201. You may also contact your local county Extension office. Activities should conclude by noon.
The Blount Unit of the East Tennessee AgResearch and Education Center is located at 4341 UT Farm Road, Louisville, TN 37777, which is directly off U.S. Hwy 129. The center is one of 10 outdoor laboratories located throughout the state as part of the UT AgResearch system. More details are available online at east.tennessee.edu.
Through its land-grant mission of research, teaching and extension, the University of Tennessee Institute of Agriculture touches lives and provides Real. Life. Solutions. utia.tennessee.edu.