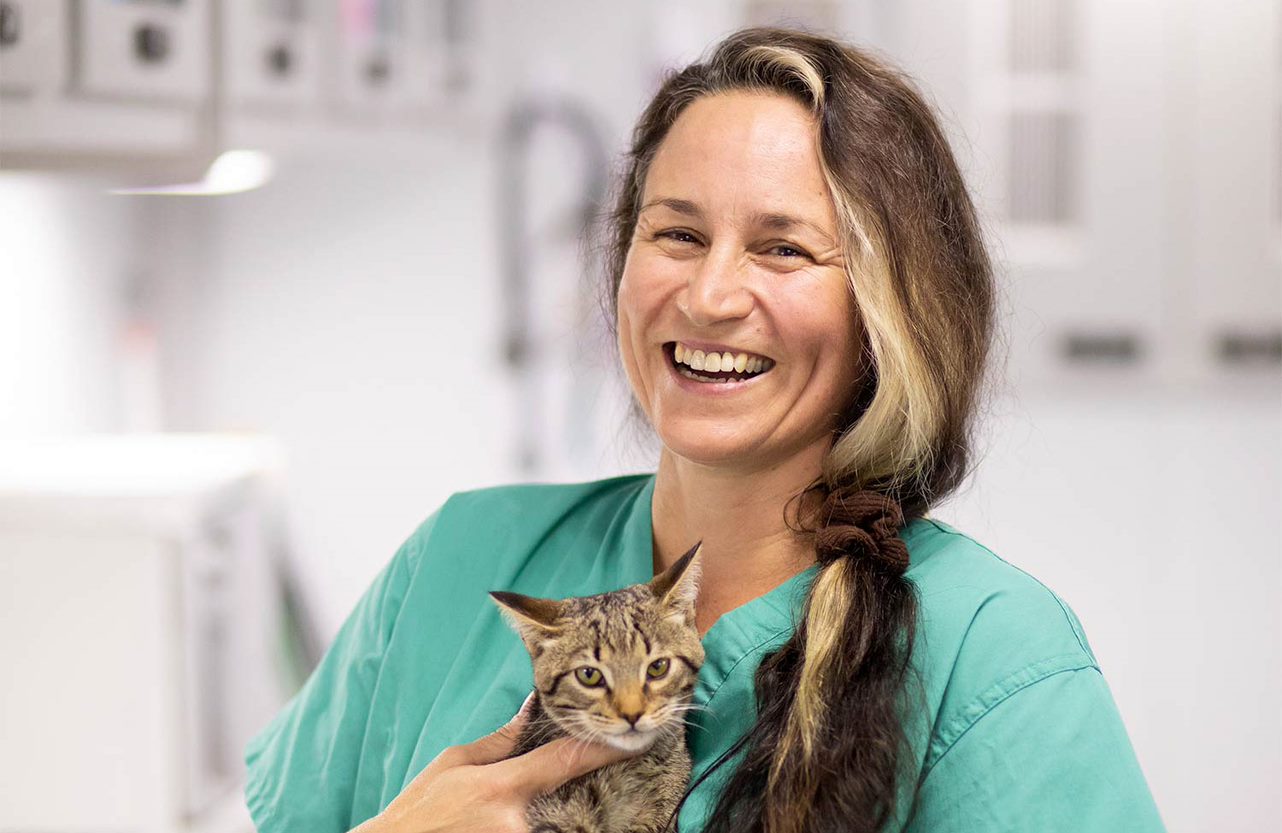 UT Institute of Agriculture Presents Top Faculty and Staff Awards for 2023 
KNOXVILLE, Tenn. – The University of Tennessee Institute of Agriculture recognized some of its top faculty, staff, researchers and Extension experts at UTIA's annual awards and promotions luncheon on the UTIA campus in Knoxville on August 15, 2023. Many of the awards are gifts made possible by faculty, alumni and friends of the Institute.
UT Institute of Agriculture Senior Vice Chancellor and Senior Vice President Keith Carver hosted the award winners and celebrated their work. "I'm excited to celebrate the amazing work of our UTIA faculty and staff," says Carver. "These awards are well-deserved and represent our employees' steadfast dedication to their work, the Institute and the people of Tennessee. The impact of their accomplishments and passion will be felt for generations to come."
Jennifer Weisent, clinical assistant professor in the Department of Small Animal Clinical Sciences, is the recipient of the William T. Miles M.D. Memorial Award for Community Service. Named for the late William T. Miles, respected medical doctor, this award was established by his son, the late Curtis W. Miles, a longtime devotee of the field trials at the Ames Plantation in Grand Junction, Tennessee. In accordance with the younger Miles' life philosophy, "Treat people like you want to be treated," the award intends to recognize significant contributions and service to the Knoxville community.
"It's an honor to be recognized for a passion that aspires to better the world," says Weisent. "I share this honor with my colleagues in Shelter Medicine and the Companion Animal Initiative of Tennessee, a team of amazing, dedicated women. Through teamwork and collaboration, we seek to improve the lives of animals and humans alike."
Weisent is passionate about teaching and research that interfaces with human, animal, and environmental health and welfare. In addition to her work at the veterinary college, she serves on several local boards and committees including People Promoting Animal Welfare (PPAW). Recently, Weisent was instrumental in helping that organization secure a large amount of funding to build a spay-neuter clinic in Blount County.
A native of Queens, New York, Weisent earned her bachelor's degree in animal science from Cornell University and served two years as a Peace Corps volunteer in the Ecuadorian rainforest. After earning her veterinary degree at Ross University, she worked in shelter medicine, small animal practice, and several high-volume, high-quality spay-neuter clinics. Her interest in preventive medicine and public health brought her to Knoxville, where she completed a doctorate in epidemiology.
Through its land-grant mission of research, teaching and extension, the University of Tennessee Institute of Agriculture touches lives and provides Real. Life. Solutions. utia.tennessee.edu.