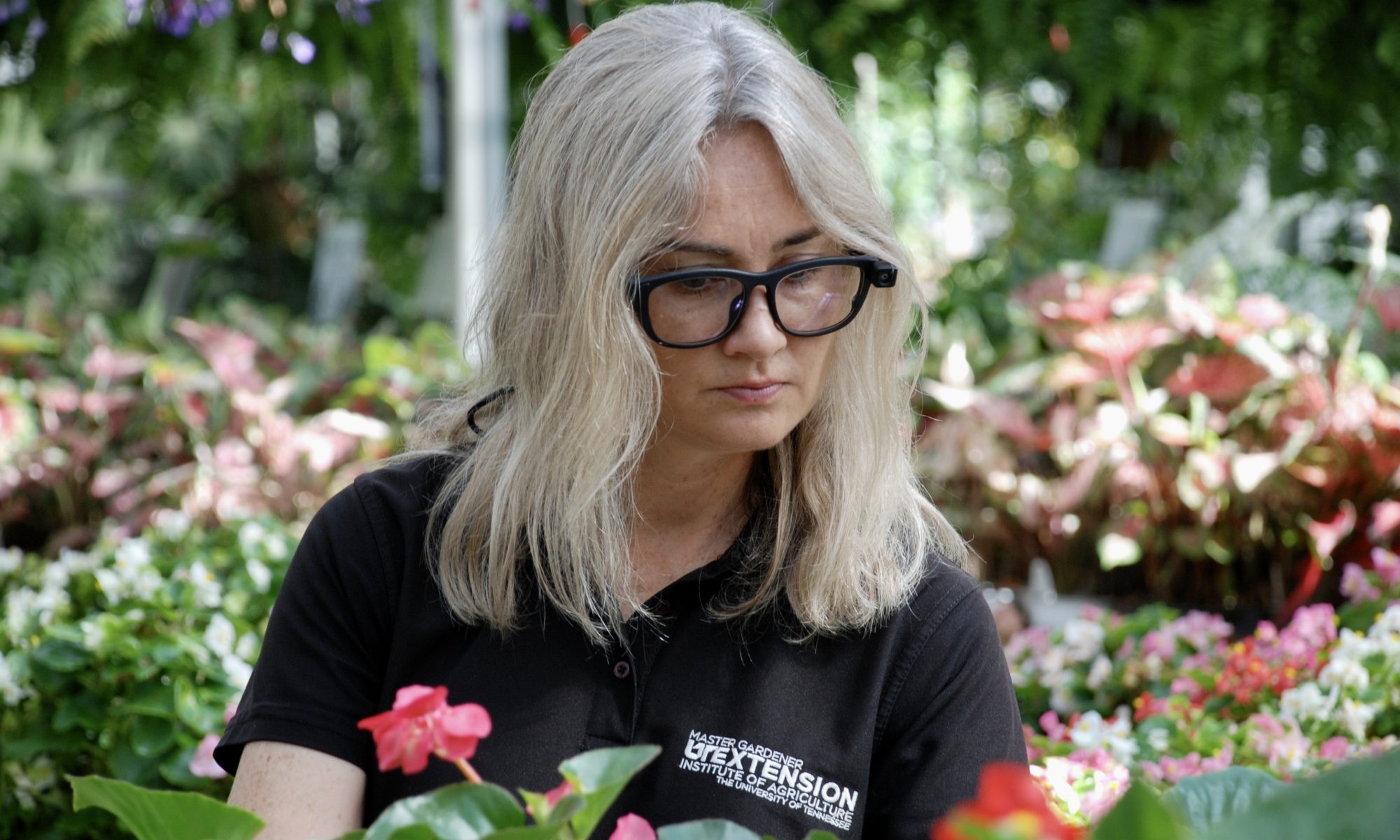 What Captures the Eye May Hold the Key to Research Solutions
KNOXVILLE, Tenn. — What is the value of a gaze? In the hands of researchers at the University of Tennessee Institute of Agriculture, the value could be immense. The Institute's Department of Agricultural and Resource Economics recently launched the REM Lab — an acronym for research, extension and marketing — to capture visual attention data that can be used to develop a myriad of solutions.
Two types of cameras will collect visual attention data: eyeglasses and stationary cameras. The specialized eyeglasses use three small cameras: one camera faces forward and records the stimuli, while the other two cameras record where the eye is looking. Researchers will use dedicated software to triangulate the information from the cameras to determine where the participant fixated and the movement of their gaze. This cutting-edge technology enables researchers to see through the eyes of participants when completing a task, such as making a purchasing decision, judging livestock or viewing a menu.
Experiments that involve participants viewing content on a computer will utilize stationary cameras affixed to the base of a computer monitor. These stationary cameras use infrared light to reflect off the back of the cornea to identify where the eye is looking on the monitor.
Visual attention metrics are then paired with research questions to identify correlations between visual attention and behavior. These correlations have endless applications, such as determining consumer preferences or making ease-of-use modifications or improvements in marketing design, product displays and more.
"The solutions that can come from this lab are limitless," said Charley Martinez, codirector and assistant professor in the Department of Agricultural and Resource Economics. "We are starting with consumer preferences and product evaluations across multiple agricultural industries, but as we grow and add features, this lab could accommodate multiple disciplines." Additionally, he indicated that facial recognition and virtual reality are features that may be added in the future.
"The lab will also be available to other departments, colleges and universities, as availability allows," said Alicia Rihn, codirector and assistant professor in the Department of Agricultural and Resource Economics. "We hope the lab will become an integral part of future research across the University of Tennessee and in multi-institutional research collaborations."
The REM Lab also provides undergraduate and graduate students with hands-on experience, learning techniques, methodology and other aspects of experimental economics.
The lab received grant funding from USDA's Southeast Dairy Business Innovation Initiative and from an internal AgResearch Instrumentation Grant.
Through its land-grant mission of research, teaching and extension, the University of Tennessee Institute of Agriculture touches lives and provides Real. Life. Solutions. utia.tennessee.edu.