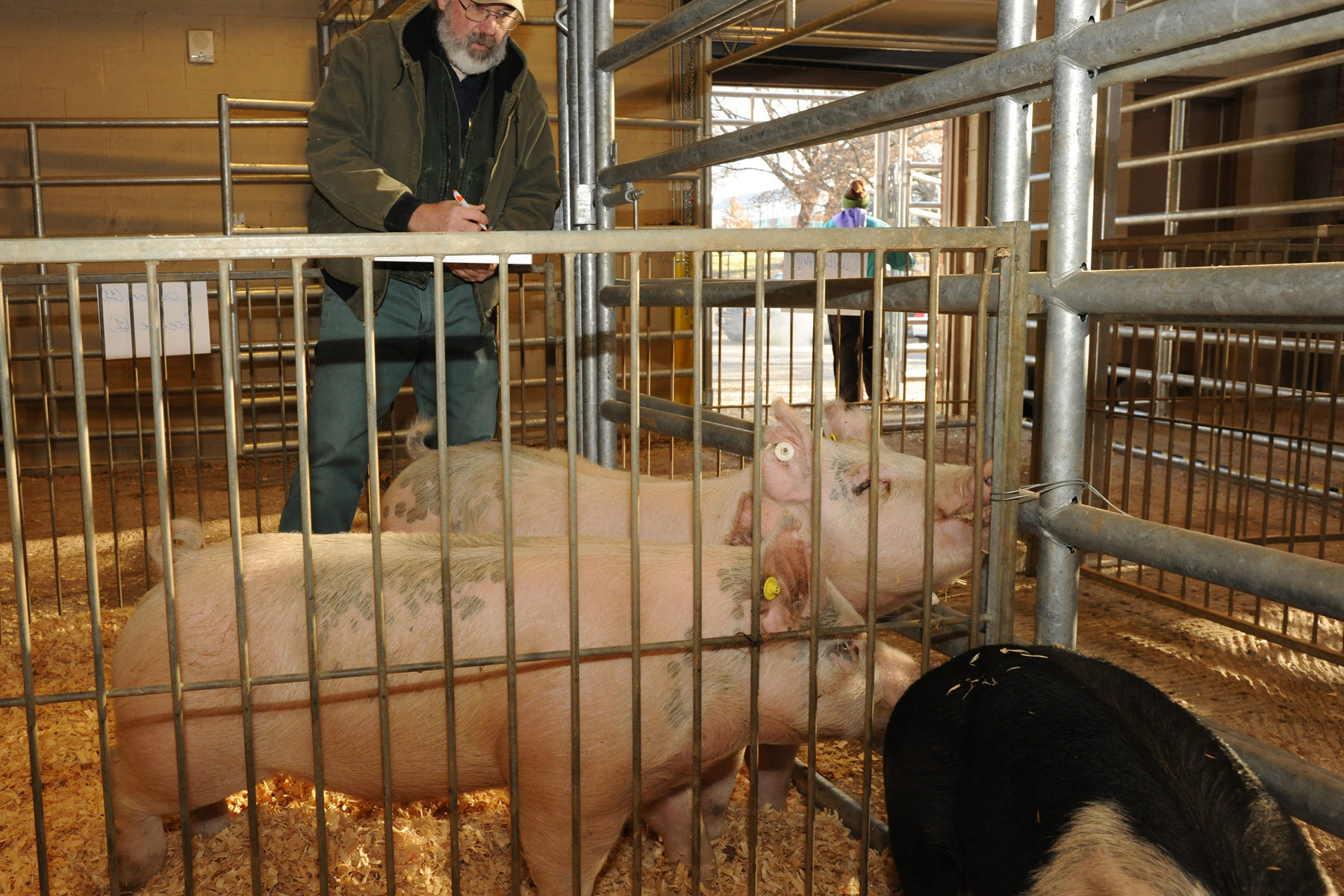 UT Institute of Agriculture Presents Top Faculty and Staff Awards for 2023
KNOXVILLE, Tenn. – The University of Tennessee Institute of Agriculture recognized some of its top faculty, staff, researchers and Extension experts at UTIA's annual awards and promotions luncheon on the UTIA campus in Knoxville on August 15, 2023. Many of the awards are gifts made possible by faculty, alumni and friends of the Institute.
UT Institute of Agriculture Senior Vice Chancellor and Senior Vice President Keith Carver hosted the award winners and celebrated their work. "I'm excited to celebrate the amazing work of our UTIA faculty and staff," says Carver. "These awards are well-deserved and represent our employees' steadfast dedication to their work, the Institute and the people of Tennessee. The impact of their accomplishments and passion will be felt for generations to come."
Lew Strickland, associate professor in the Department of Animal Science, is the recipient of the William D. Bishop Award for Outstanding Service Award. Presented in memory of Dean Emeritus William D. Bishop, this award recognizes a member of the field force of University of Tennessee Extension who has contributed most to the attainment of Extension objectives.
"I am greatly pleased to be receiving this award when I had no idea that I was even nominated," says Strickland. "I feel that I was just doing my job in a manner in which I would want to be treated if I was the one being served!"
Strickland has been with UTIA for 10 years. He earned a doctorate in veterinary medicine, a master's degree in animal sciences and a bachelor's degree in animal sciences at Auburn University. He has previously received the J.E. Moss Achievement Award, the Sandra G. Powell Distinguished Faculty Award, and the Buford E. Ellington Distinguished Faculty Award.
Through its land-grant mission of research, teaching and extension, the University of Tennessee Institute of Agriculture touches lives and provides Real. Life. Solutions. utia.tennessee.edu.