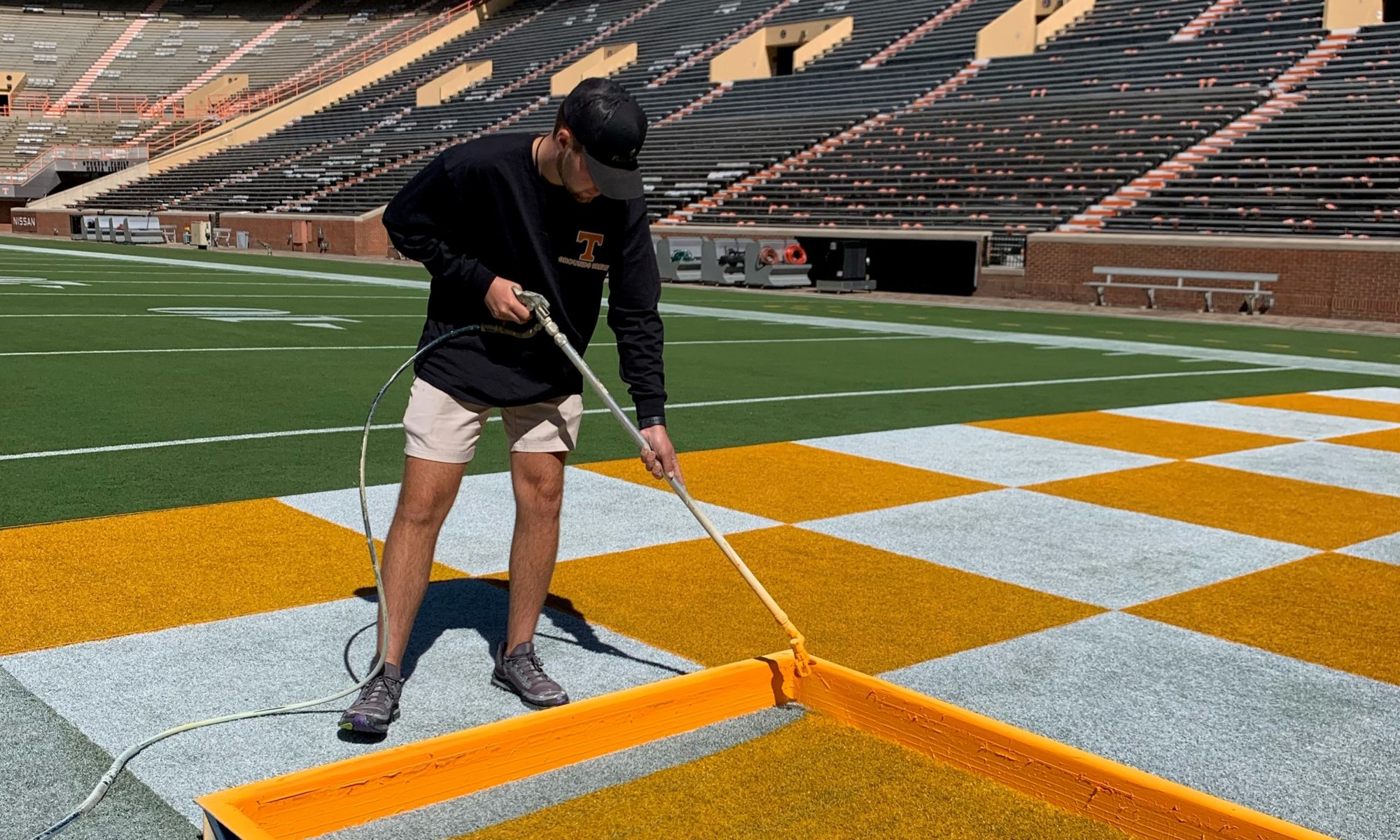 The GCSAA Mendenhall Award Recognizes Academic Excellence
KNOXVILLE, Tenn. – The Golf Course Superintendents Association of America has presented the Mendenhall Award, the organization's highest academic honor for undergraduate students, to Brinkley Mull, a senior in the Department of Plant Sciences at the UT Herbert College of Agriculture. The accolade, a $6,000 scholarship, is bestowed upon a single exemplary undergraduate whose future plans include golf course management. No prior UT student has been a recipient.
"The Mendenhall Award has helped me earn an education at one of the best schools for studying turfgrass in the country," Mull states, "and has helped me in my dreams of becoming a future golf course superintendent."
The Mendenhall Award is only one gift in the GCSAA's annual Scholars Competition. In 2020 alone, $28,000 was allotted to provide greater access to careers in the golf industry. In their selection criteria, the GCSAA cites a "potential to become a leading professional in the golf course management industry."
Being a prominent undergraduate in the Turfgrass Science and Management concentration, Associate Professor of Plant Sciences Brandon Horvath comments on Mull's capabilities. "Brinkley is a student that possesses exactly the qualities we hope to instill," explains Horvath. "Namely, he is a leader by example, humble, and exceptionally well qualified to become one of the top golf course superintendents in the country."
Mull has already earned prestigious opportunities during his nascent career, holding positions at Hound Ears Golf Club and Pinehurst Resort, both in North Carolina, and the Augusta National Golf Club. Around campus, Mull works for the UT Grounds Crew and is a committed member of UT Turfgrass Club.
Mull attributes his passion and future career to his childhood in the Appalachians. "I was raised on my family's farm in Roan Mountain, Tennessee, where we had horses and produced various agricultural products. This was where I gained my love for working with plants and the outdoors." And like so many other Herbert students, Mull is working to turn his predilection for working outside into a lucrative career.
Mull humbly thanks his mentors for his attention to excellence. "I credit people I was surrounded by and their eagerness to share wisdom and knowledge with me for my passion maintaining turf at the highest standard and for the game of golf."
With many golf course superintendents willing to advise those entering the industry and a wide range of funding opportunities, the GCSAA says that becoming a golf course professional is promising. "There are golf courses in every state in the United States, and in almost every nation in the world. That allows for a good diversity of jobs available," the GCSAA affirms. "The official association has more than 21,000 members."
After graduation, Mull hopes to stay in the area. "I hope to pursue my dreams in the mountains of North Carolina, Tennessee, or Georgia." Horvath again speaks to Mull's aptitude. "Brinkley is a leader both inside and outside the classroom. His academics are exceptional, and I can't wait to see where he goes in his career. The future is definitely bright for this young man."
Through its land-grant mission of research, teaching and extension, the University of Tennessee Institute of Agriculture touches lives and provides Real. Life. Solutions. utia.tennessee.edu.