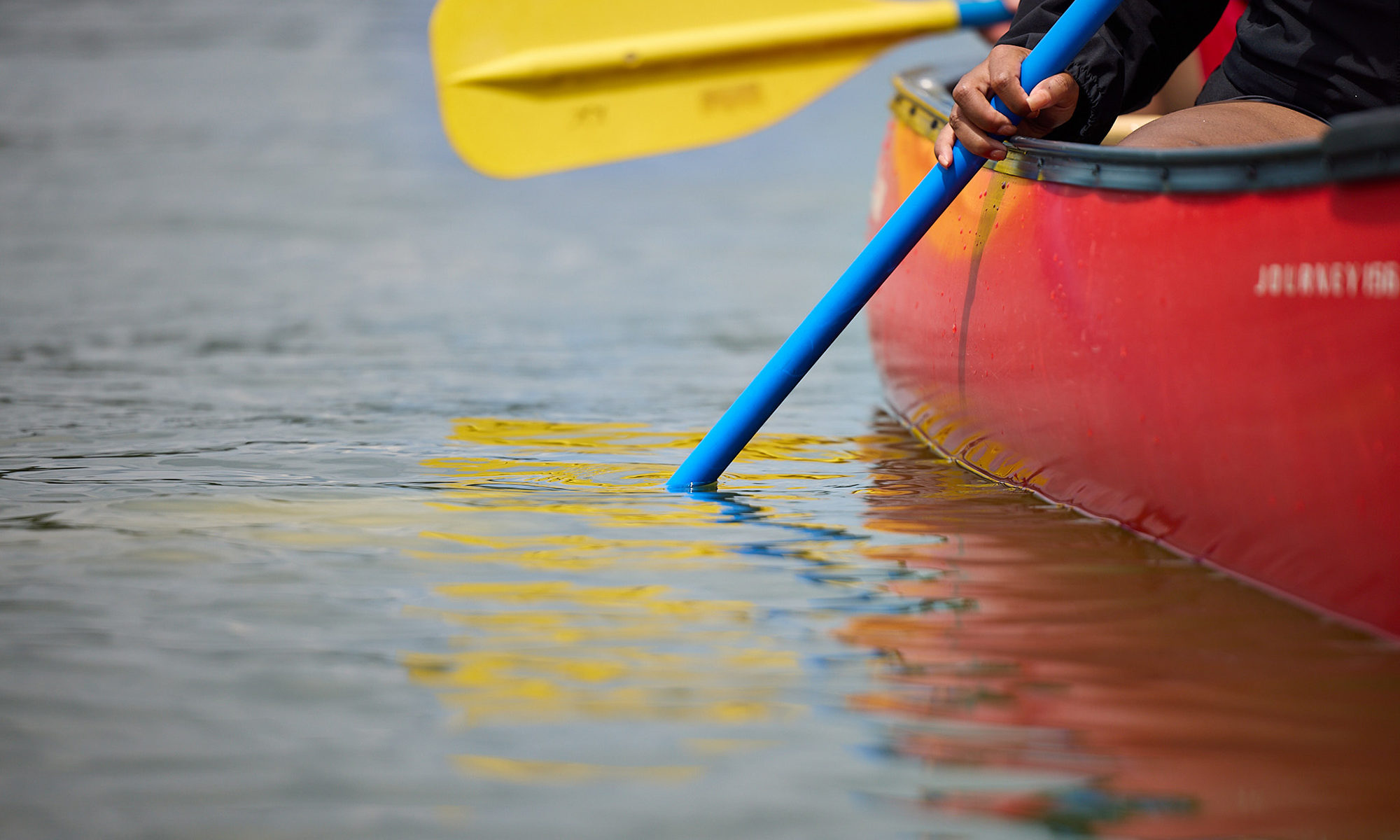 An Interactive Web Map, Suggested Itineraries and Other Resources will Help Users Plan Paddling Trips and Other Recreational Activities On and Along the Tennessee River
KNOXVILLE, Tenn. – The Tennessee RiverLine has launched new resources to help paddlers, boaters, anglers and other river users plan safe and enriching Tennessee River experiences. The "Plan Your Journey" trip planning tools include an interactive web map detailing the locations and additional information about boat launches, public lands, campgrounds, outfitters, marinas and more, along with suggested paddling trip itineraries in Tennessee River communities.
These tools have been developed to simplify the trip planning process for river users of all experience levels. For new or beginning paddlers, the "Plan Your Journey" tools build confidence in planning river experiences by consolidating hard to find information into a single source, while also providing information about river safety, gear lists, resource stewardship practices and basic paddling skills. Experienced users of the Tennessee River may discover new amenities and ideas for new paddling routes or overnight experiences by exploring the interactive web map. Boaters, anglers and other river recreationists will also find useful information in the map about river access areas and marinas when planning their own river experiences.
Since 2020, communities enrolled in the Tennessee RiverTowns Program, in collaboration with the University of Chattanooga Interdisciplinary Geospatial Technology Lab, Tennessee Valley Authority and the Tennessee RiverLine planning and design team, have developed the map's expansive data inventory. The Tennessee RiverLine interactive web map provides a never-before-seen view of the distribution and quality of more than 750 existing river experience facilities along the Tennessee River's 652-mile reach.
"Collaboration with river communities and the power of partnerships has brought us to the launch of the Plan Your Journey tools that we celebrate today," said Brad Collett, Director of the Tennessee RiverLine and professor in the University of Tennessee Institute of Agriculture. "The Tennessee RiverLine is committed to enhancing access to river spaces and experiences. Whether you're preparing for the journey of a lifetime or a lifetime of journeys, making this information about existing river amenities more readily accessible to paddlers, boaters, anglers and other recreationists is a big step toward achieving that goal."
All mapped amenities are conveniently located within a 15-minute drive from the river's edge, making them easily accessible to Tennessee RiverLine users.
The "Plan Your Journey" tools include community profiles and five suggested paddling itineraries for trips of varying lengths and experiences in river communities. More suggested itineraries will be introduced in the coming year. Each itinerary includes information about the experience such as historic points of interest or geographic features along the route, a map of the paddling route and recommendations for exploring the restaurants, attractions and other activities in the community.
"The use of technology can greatly advance outdoor recreation on the Tennessee River. Outdoor enthusiasts who recreate on any of the 652 river miles between Knoxville and Paducah will want to consult the Plan Your Journey tool to easily create a safer, more enjoyable trip for everyone involved," says Rebecca Hayden, TVA Director, Natural Resources.
By increasing visibility of the river through increased recreational use through efforts like the "Plan Your Journey" tools, the Tennessee RiverLine seeks to inspire new generations of river stewards who are invested in the river's care for future generations.
Map users can contribute to its ongoing evolution by adding information about existing amenities or locations of missing amenities using the map's survey tool. The interactive web map will be updated periodically based on user feedback, and new map features will be added over time to enrich user experience, share information about the river landscape's unique stories and improve data accuracy.
To explore the "Plan Your Journey" tools, visit https://www.tnriverline.org/planyourjourney.
The Tennessee RiverLine is an initiative of the UT Institute of Agriculture with principal partners UT Knoxville and Tennessee Valley Authority and aims to create a continuous system of paddling, hiking and biking experiences along the Tennessee River's 652-mile reach. Through its land-grant mission of research, teaching and extension, the University of Tennessee Institute of Agriculture touches lives and provides Real. Life. Solutions.
For more information about the Tennessee RiverLine, visit tnriverline.org.