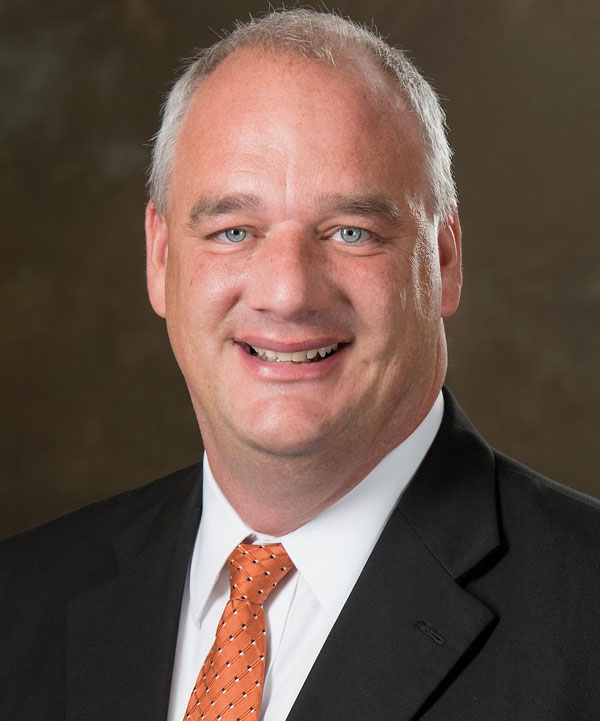 Deal to Begin New Role December 1
KNOXVILLE, TN – The University of Tennessee Foundation (UTFI) and the University of Tennessee Institute of Agriculture (UTIA) are pleased to announce the appointment of Charley Deal as the vice chancellor of advancement for UTIA, a position of pivotal importance in advancing the university's mission.
Deal brings a wealth of experience and a proven track record of excellence to this role. A distinguished alumnus of the University of Tennessee at Martin ('92, '96), Deal also holds a doctorate in learning and leadership from UT Chattanooga, underscoring his commitment to educational advancement. His connection to the UT System spans nearly three decades, having served in various capacities at UT Martin, including residence life, development, athletics and alumni relations.
Deal has served as vice chancellor of advancement at UT Martin since April 2020, and during his tenure achieved remarkable results, securing gifts and pledges totaling $127 million and successfully concluding the institution's largest capital campaign, a $175 million endeavor. His ability to foster philanthropic partnerships and inspire support is indicative of the caliber of leadership he brings to UTIA.
"Charley's deep-rooted understanding of advancement, coupled with his uncanny ability to build and lead high-performing teams, is a winning combination," said UTFI President Kerry Witcher. "We are confident that Charley will play a pivotal role in advancing UTIA's mission and making a substantial impact on the Institute's efforts to create a global impact."
UTIA, known for providing "Real. Life. Solutions." to society's most pressing issues, encompasses a diverse range of components including the Herbert College of Agriculture, UT AgResearch, the UT College of Veterinary Medicine, UT Extension with a presence in all ninety-five Tennessee counties, the Smith Center for International Sustainable Agriculture and the State Botanical Garden of Tennessee. Through its teaching, research and outreach activities, UTIA seeks to strengthen food, fiber and energy systems, enhance the economy, preserve biodiversity, develop the workforce and improve human and animal health.
"We are pleased to have Charley joining our UTIA community. He's a proven fundraiser and builder of advancement teams. His track record of success at UT Martin and the UT Health Science Center provides him with the background needed to hit the ground running," said Senior Vice Chancellor and Senior Vice President of UTIA Keith Carver.
Deal's role as vice chancellor for advancement at UTIA is integral to fulfilling the institution's advancement goals and objectives, and he will play a pivotal role in fostering philanthropic and alumni relationships, thereby fortifying UTIA's mission and influence.
"UTIA has provided Real. Life. Solutions to Tennesseans for generations, including my family," said Deal. "I am excited about this opportunity to provide leadership to an organization that plays such an integral role in growing our state's agriculture impact."
In this key position, Deal will work closely with the president & CEO of the University of Tennessee Foundation, Inc., the senior vice chancellor and senior vice president of UTIA and the vice chancellor for advancement for University of Tennessee, Knoxville. Together, they will collaborate to drive the advancement initiatives that will elevate UTIA's presence on a global scale.
The University of Tennessee Foundation, Inc. serves as the conduit for private contributions benefiting students and faculty in the UT System, and its vision is to be recognized as one of the top performing advancement organizations affiliated with any university system in higher education.
For more details, visit the UT Foundation website.
The University of Tennessee Institute of Agriculture is composed of UT AgResearch, UT College of Veterinary Medicine, UT Extension, and the Herbert College of Agriculture. Through its land-grant mission of research, teaching and extension, the Institute touches lives and provides Real. Life. Solutions. utia.tennessee.edu.