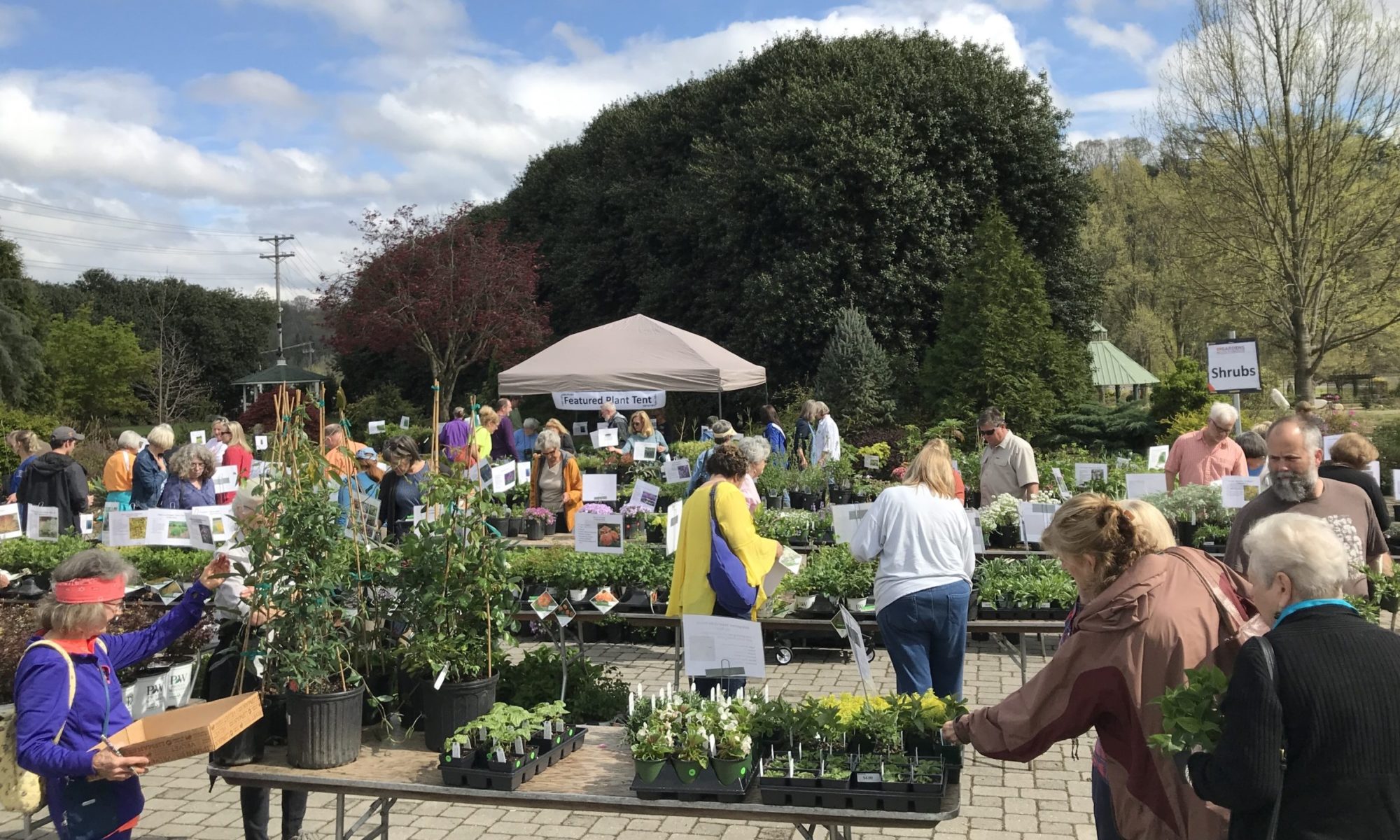 Annual Sale Offers a Variety of Fall Favorites
KNOXVILLE, Tenn. – Get out your garden gloves and grab your shovel because fall planting time is here! The UT Gardens, Knoxville, will hold its annual Fall Plant Sale on Saturday, October 1, from 9 a.m. to 2 p.m. in the UT Gardens. The inventory has been carefully selected to include must-have perennial flowers and grasses, brand new varieties of trees and shrubs, assorted houseplants, conifers, perennial ferns, daffodil bulbs provided by the East Tennessee Daffodil Society, and more! As always, Gardens staff and Tennessee Master Gardeners will be available to answer questions and provide design advice.
Featured at the plant sale are five stand out shrubs to add to your home landscape. For big bold flower lovers there will be two new varieties of reblooming Azaleas from the Perfecto Mundo series. Perfecto Mundo Epic Pink and Orange are mounded evergreen shrubs with large brightly colored flowers that emerge on old wood in the spring and then again on new wood in mid-summer and into fall. Another new shrub with great flower power is the Little Lime Punch Panicle Hydrangea. This winter deciduous, summer blooming beauty has large lime green flowers which change color as they mature turning white, light pink and then an impressive deep pink over the course of the summer. The fourth featured plant is a petite rounded, easy-to-grow shrub recommended as a pest resistant alternative to boxwood. Cinnamon Girl Distylium is greater cold hardiness than previous Distylium varieties on the market and functions as a backdrop or filler for your garden design with attractive, reliable evergreen foliage. Last but not least is the sweetly scented North American native Illuminati Sparks Mock Orange which blooms in the late spring and continues to provide interest throughout the growing season with green and yellow variegated foliage.
A preview sale will be held on Friday, September 30, from 4 p.m. to 7 p.m. for all UT Gardens members, Gardens volunteers and UT employees. Gardens members receive a 10 percent discount on all purchases. All proceeds directly benefit the UT Gardens, Knoxville.
With a $35 donation, you can become a member of the UT Gardens and receive an immediate discount at the plant sale. Donations and memberships help support many of the activities and beneficial research taking place at the UT Gardens, Knoxville.
The UT Gardens, Knoxville, located at 2518 Jacob Drive, is one of three sites of the State Botanical Garden of Tennessee. To become a UT Gardens member or for more details on the plant sale, including a list of plants available, visit utgardens.tennessee.edu.
Through its land-grant mission of research, teaching and extension, the University of Tennessee Institute of Agriculture touches lives and provides Real. Life. Solutions. utia.tennessee.edu.