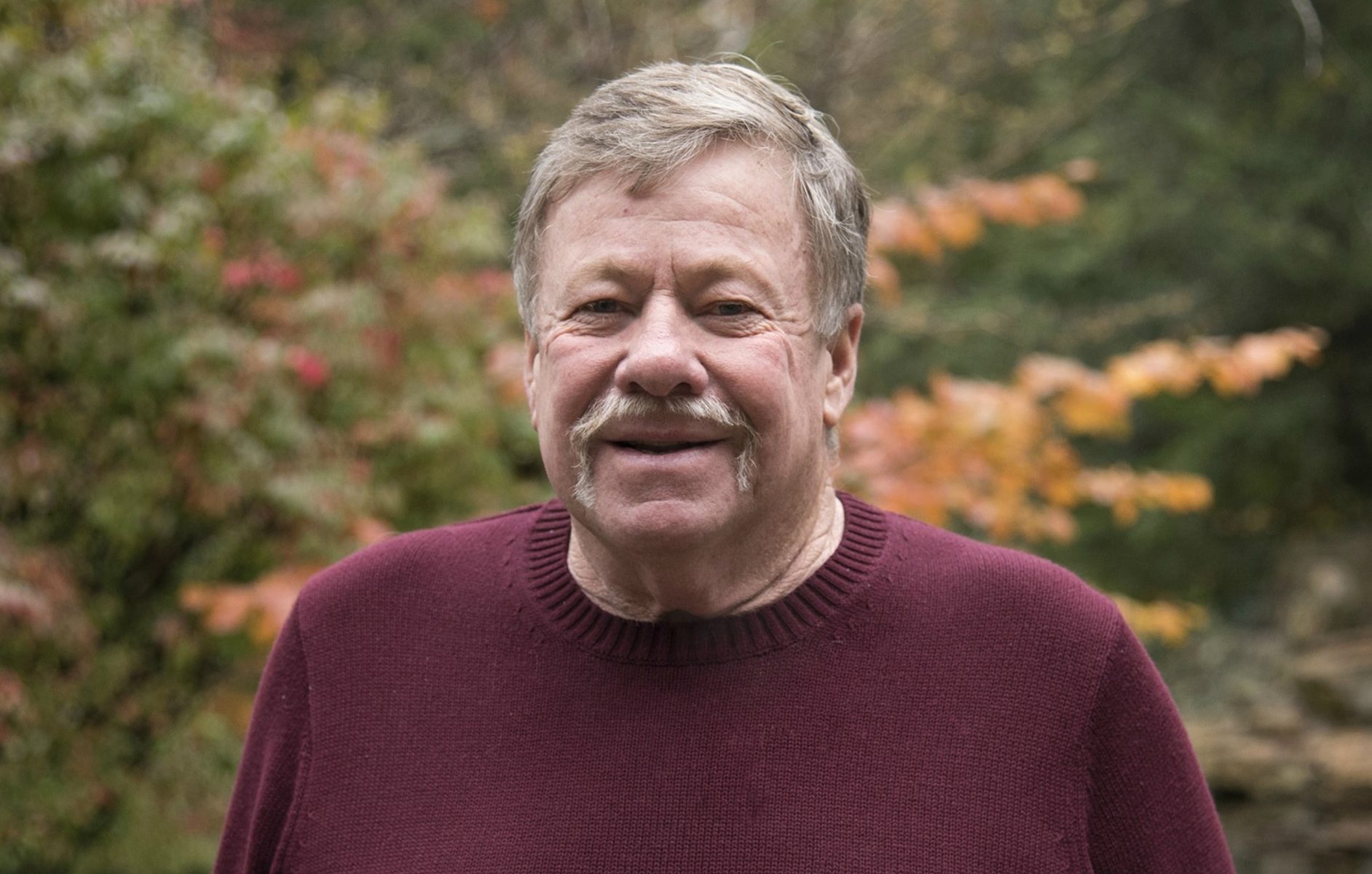 Retires from UTIA After 40 Years of Service
KNOXVILLE, Tenn. – The Tennessee Agricultural Production Association (TAPA) has named Neil Rhodes, a professor with the University of Tennessee Department of Plant Sciences, as an honorary member. The recognition came during the group's annual meeting in Gatlinburg, Tennessee, in July.
TAPA's purpose is to inform producers, academic professionals, industry and government regulators about best agricultural production practices. Rhodes is a long-time member and finds the title a special distinction as he retires from the UT Institute of Agriculture.
"My involvement with what is now TAPA goes all the way back to 1985. Through the years, the association has been an invaluable influence on my career, especially when I was a young faculty member making connections. I have given numerous papers and posters, worked on many committees, and even served as president. So, the honor feels like a capstone," Rhodes explains. "As I retire, I still plan to attend some of TAPA's meetings. I have a lot of friends there, and I intend to stay informed about industry innovations."
The tribute will come at an appropriate moment in Rhodes' career as his retirement from UTIA was celebrated on July 30. Rhodes' four-decade tenure at UTIA has exemplified TAPA's guiding principle of scientists acting as stewards as well as UTIA's motto of creating Real. Life. Solutions. Among his many career accomplishments, Rhodes was named a Fellow in the Southern Weed Science Society in 2019, and he won the UTIA Webster Pendergrass Award that same year. The Webster Pendergrass Award recognizes the teaching, research or Extension faculty member who has most contributed to the fulfillment of the Institute's goals and objectives.
Rhodes speaks to the impact of his life's passion. "I am a weed scientist and plant physiologist, and my work developed economically viable and environmentally sustainable weed management systems. Weed scientists use what they know about crops and the weeds themselves to do this. In the larger scheme, weeds limit production by competing for nutrients, water, space and light. So, we are focused on producers having available the most effective management techniques."
Rhodes continues, "Stewarding crop protection is critical to safeguarding the environment and keeping farmers in business. It is in the best interest of the agricultural industry and consumers to make sure weed management practices, especially the use of chemicals, are properly administered."
Rhodes knew he wanted to be a weed scientist in his youth, and the trajectory of his career has been influenced by a determination to serve others. Rhodes expounds, "I liked to go to Henderson County in West Tennessee when I was a teenager and spend time with my uncles on their farm. I enjoyed working with plants there, and it was then that I knew I wanted a job that allowed me to be outdoors helping producers directly."
Rhodes is realizing a full circle in his professional endeavors as he began as a student in what is now the Department of Plant Sciences. "I started as an undergraduate at the University of Tennessee in 1973 after graduating from Alcoa High School. I received a bachelor's and master's degree there, and then left for North Carolina State to complete a doctorate. To go from a fledgling student at an institution to becoming a colleague of your mentors is incredible. I emulated many of my professors, and I wanted my programs to be as helpful as theirs."
While Rhodes did not immediately become an academic, the hills of East Tennessee called him back. "I began working in industry, a chemical company, with a position in the Mississippi Delta. It was an education for a young Ph.D. that knew he had all of the answers. I always thought, though, that I wanted to come home. In 1985, a research and teaching position came available at the University of Tennessee. After interviewing, I started my career in academia. Then an Extension position came open, and that had always been my dream job. The benefit of working in these various areas is that I have seen many aspects of weed science from research to application."
Rhodes explains his appreciation for the mission of Extension. "In 1990 I moved to Extension. It put me in a position to work directly with county agents and producers. I was able to solve problems – that is why Extension exists. I enjoyed improving the quality of life for Tennesseans in that role."
Rhodes even served as department head. After a reluctant beginning, he says this position allowed him to give back to his colleagues in a gratifying way. "I never set out to be an administrator. I enjoyed being a scientist. However, I was asked to fill in as interim department head. I actually applied and got the job. I am really glad I did it. I was proud to lead an outstanding group of faculty and staff. So much of being a department head is allocating resources and seeing that faculty accomplish their goals. I enjoyed helping others succeed, especially the young professionals starting their careers."
Being a natural leader in the department, many rising faculty members have looked to Rhodes for direction. "If you stick around for a few decades at a university, you get to mentor a lot of up-and-coming faculty. I felt it was my duty; because there were many excellent professors that mentored me. I even had the opportunity to hire a number of faculty while I was department head."
In Rhodes, there is an incomparable drive to help others. "What kept me going was conducting a meeting, and hearing producers tell me what I suggested improved their operation, or an agent saying that I provided a prompt solution. It was instant gratification, hearing those comments and seeing those bright faces."
With so many satisfying accomplishments, Rhodes leaves a legacy of service, but he is ready to change gears. "I am looking forward to spending a little more time fishing. I want to be involved with volunteer work at my church and in the community. I will do consulting on a limited basis, but I do not want to be too busy. I am excited about the future."
Rhodes finishes, "I have been very blessed, and I have had fun. It has been hard work these forty years, but it has been extremely rewarding. I am proud and humbled to have been associated with the University of Tennessee."
Through its land-grant mission of research, teaching and extension, the University of Tennessee Institute of Agriculture touches lives and provides Real. Life. Solutions. utia.tennessee.edu.