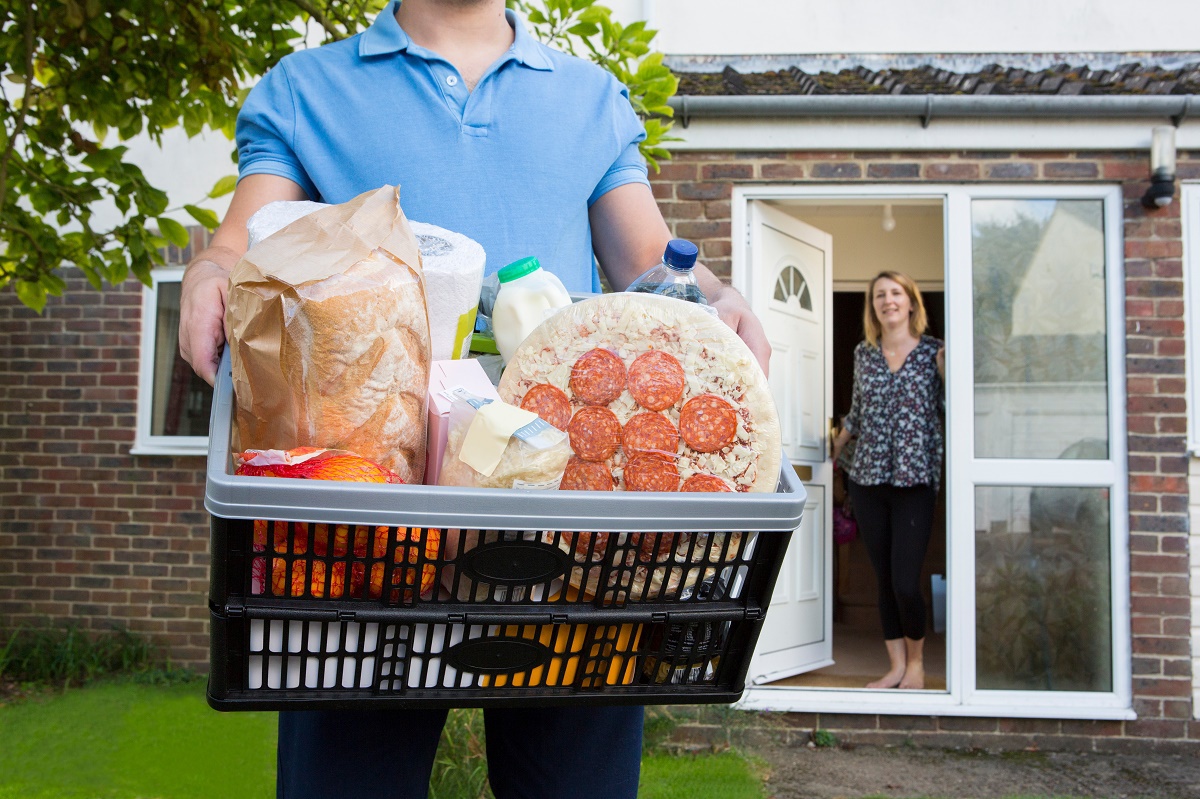 Findings to Inform Future Policy to Support Low-income Consumers and Improve Nutrition Security
KNOXVILLE, Tenn. — Researchers from the Department of Agricultural and Resource Economics at the University of Tennessee Institute of Agriculture have received a grant to examine delivery timing and fees associated with online grocery shopping and to learn more about how these attributes are influencing consumers' food choices. The researchers will provide measures of current online use and investigate perceived barriers. Study results will provide insight into the limitations and possibilities for using online grocery shopping to address healthy food purchases and nutrition security.
"The long-term goal of the study is to develop the methods and models to better understand the influencing factors that drive consumer online grocery purchasing decisions and its effect on the healthfulness of purchases," says lead researcher Jackie Yenerall, assistant professor and specialist in food and health economics.

Yenerall and Ricky Xuqi Chen, who is also an assistant professor of agricultural resource economics, are conducting the study. The two-year, $300,000 grant is funded by the Agriculture and Food Research Initiative (AFRI), a competitive grant program provided by USDA's National Institute of Food and Agriculture.
Purchasing groceries online can result in savings of both travel and shopping time, which are frequently cited as reasons for utilization. For lower-income households, online grocery shopping can also help eliminate transportation barriers. However, this delivery convenience comes at a cost, and these fees are typically cited as a barrier to using the service. While low-income consumers may be most sensitive to these fees, they may also benefit the most from delivery services when used to address limited access to food retailers.
Households across the income spectrum typically shop both in-person and online, with most choosing to purchase perishables such as fruits and vegetables in person, prompting researchers to estimate the influence of delivery timing and fees. For households that have limited access to food retailers, choosing to forgo online fruit and vegetable purchases can lead to diminished nutrition.
"Our study results will help inform future policy, provide crucial information for designing online grocery shopping services that support healthy purchasing behavior, and meet the needs of consumers for whom accessing food retailers presents a barrier to nutrition security," says Yenerall.
Through its land-grant mission of research, teaching and extension, the University of Tennessee Institute of Agriculture touches lives and provides Real. Life. Solutions. utia.tennessee.edu.