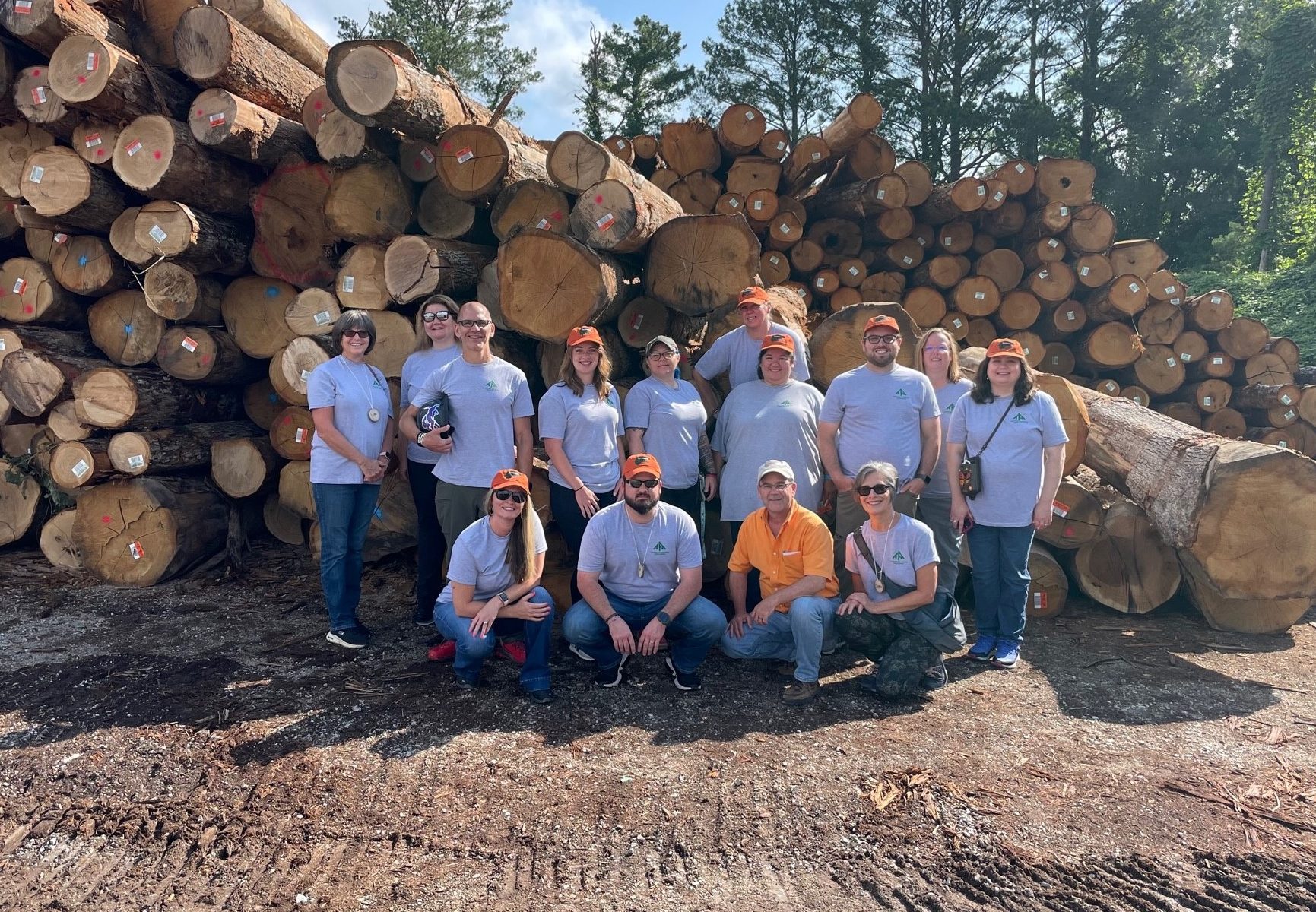 Local Educators Learn New STEM Programming Ahead of Upcoming School Year
MIDDLETON, Tenn. – Educators across the state spent summer break outside, but not in the way you might expect. University of Tennessee School of Natural Resources faculty member David Mercker, UT Extension specialist and certified forester, hosted an annual Teacher's Conservation Workshop in June at UT's Lone Oaks Farm.
This free three-day workshop provided interactive, hands-on learning for teachers and educators on topics such as forestry, wildlife conservation and natural resource management, equipping them with the tools they need to implement STEM and conservation programs into their 2023 academic curriculum. Workshop activities included tree identification, aquatic life learning sessions, forest ecology and management, as well as guided hikes. After spending several days as students themselves, these educators are now ready to launch these exciting new programs in the upcoming school year.
"The main goal of this workshop is for teachers and educators to take what they learn here and apply it to their own classroom," says Mercker. "Children learn best when programs are engaging and provide them with hands-on experience. If we can challenge our next generation to become excited about learning and about the world around them, there is no telling what they'll accomplish."
The workshop at Lone Oaks Farm is one of three events hosted as part of the annual program. Sarah Neumann, forest ecologist and assistant professor at Tennessee State University, hosted a workshop on June 20-22 at Montgomery Bell State Park. Cindi Smith-Walters, retired professor of biology and former director of the Center for Environmental Education at MTSU, and Dave Walters, retired forester with the Tennessee State Division of Forestry, hosted a workshop on July 11-13 at the UT Forest Resources AgResearch and Education Center and Arboretum. Funding for the events was provided by the Tennessee Forestry Association.
The Teacher's Conservation Workshop began in 1982 at the Ames AgResearch and Education Center in West Tennessee as a one-day event. After achieving national acclaim, it soon progressed into a multi-day interactive training workshop offering natural resource learning opportunities for thousands of teachers and educators across the state.
Through its land-grant mission of research, teaching and extension, the University of Tennessee Institute of Agriculture touches lives and provides Real. Life. Solutions. utia.tennessee.edu.