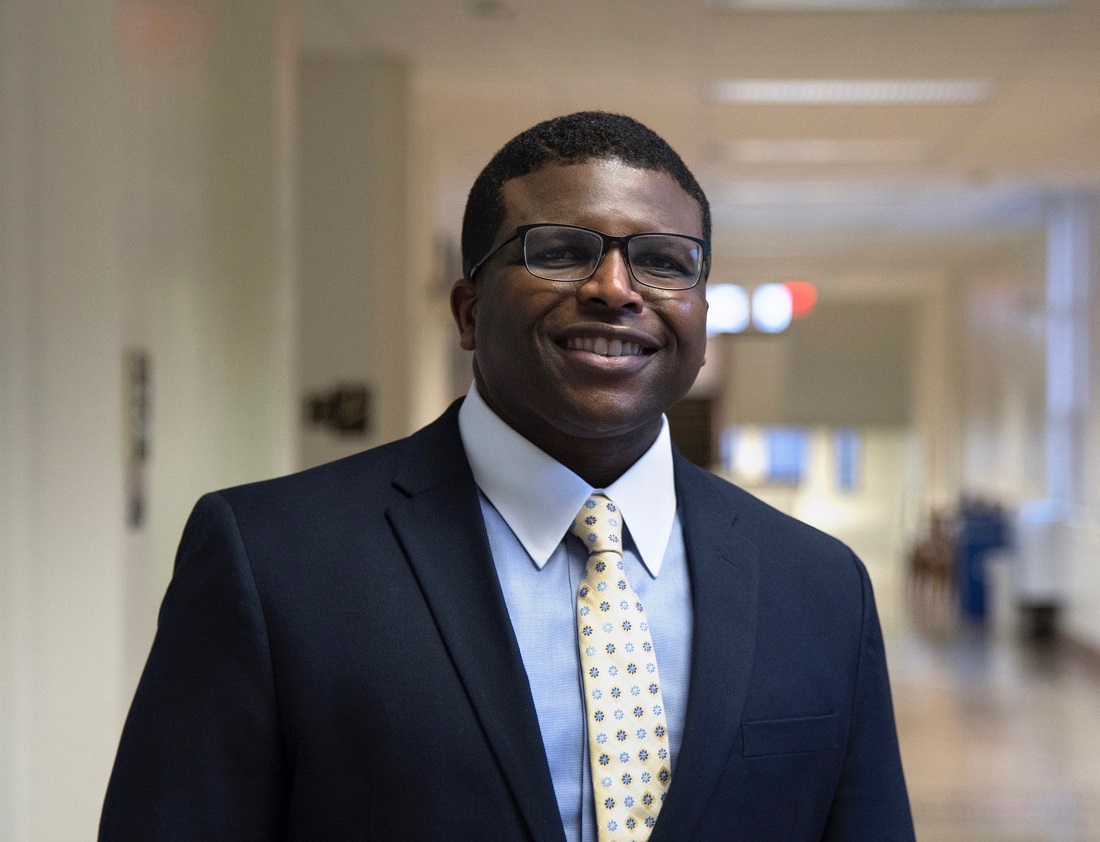 Andrew Muhammad Provides Leadership to Association of Agricultural and Applied Economists
KNOXVILLE, Tenn. — A renowned agricultural trade expert from the University of Tennessee Institute of Agriculture has been elected to serve on the board of directors for the Agricultural and Applied Economics Association (AAEA). Andrew Muhammad, professor and Blasingame Chair of Excellence in Agricultural Policy, begins his three-year term on August 3, during AAEA's annual meeting in Austin, Texas.
Established in 1910, AAEA has 2,500 members in more than 60 countries and serves economists from universities, federal agencies and nonacademic organizations. Research generated by its members is often tapped by decision makers at federal agencies, consumer, industry groups and more.
"AAEA has effectively served the profession for over a century, making the necessary changes to ensure its relevancy," said Muhammad. "It's an honor to be a part of such a long and outstanding history, and I look forward to working on the Board as AAEA continues to adapt to an ever-changing environment."
Muhammad previously served as associate director of the Market and Trade Economics Division and as chief of the International Demand and Trade Branch at USDA's Economic Research Service. He is currently serving on USDA's Agricultural Policy Advisory Committee where he advises national leaders on international agricultural trade issues, including the enforcement of existing trade agreements, as well as negotiating objectives for new trade agreements.
International trade tensions and negotiations demonstrate the intrinsic value of strategic trade navigation, a subject of newsworthy attention. As such, Muhammad has also served as a trusted agricultural trade expert by various media outlets such as Forbes and Bloomberg.
Additionally, Muhammad has been appointed as one of only two U.S. university representatives to serve on the executive committee of the International Agricultural Trade Research Consortium, an international think tank of agricultural trade researchers and policy practitioners.
Joining the faculty of UTIA's Department of Agricultural and Resource Economics in 2018, Muhammad assists the state and nation's agricultural decision makers in the evaluation of policies and programs dealing with agricultural commodities, food and international trade, as well as advocating for state and regional agricultural opportunities. His current research focuses on agricultural trade and trade policy, effects of trade on developing countries, and global food demand. He has garnered funding in excess of $4 million for teaching and research and has written more than 60 journal articles and 40 reports on agricultural trade and policy issues.
Through its land-grant mission of research, teaching and extension, the University of Tennessee Institute of Agriculture touches lives and provides Real. Life. Solutions. utia.tennessee.edu.