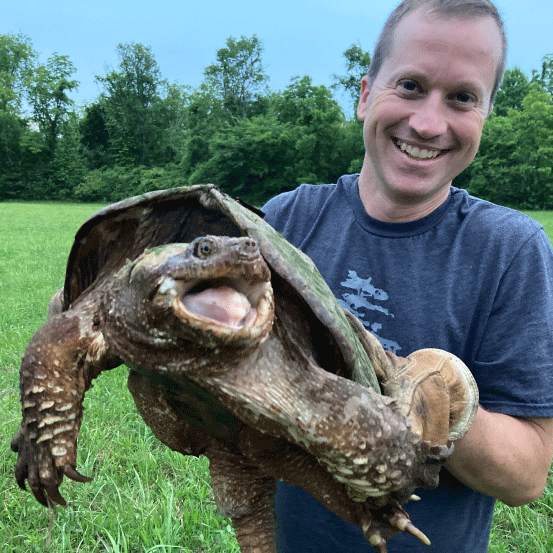 UT Institute of Agriculture Presents Top Faculty and Staff Awards for 2022
KNOXVILLE, Tenn. – The University of Tennessee Institute of Agriculture recognized some of its top faculty, staff, researchers and Extension experts at UTIA's annual Awards and Promotions luncheon on the UTIA campus in Knoxville August 16, 2022. Many of the awards are gifts made possible by faculty, alumni and friends of the Institute.
UT Institute of Agriculture Senior Vice Chancellor and Senior Vice President Carrie Castille hosted the award winners and celebrated their work. "I am so excited to recognize excellence as exemplified by the award-winning members of our UTIA faculty and staff," Castille says. "Their continuing commitment to our land-grant mission ensures that the Institute develops and delivers real-life solutions to improve the health and economy of our state and beyond while also enhancing our environment."
Chris Graves, senior lecturer in the Department of Forestry, Wildlife and Fisheries, is one of four winners of the J.E. Moss Achievement Award. Established in memory of J.E. and Ann Moss, this award recognizes achievement in teaching, research, and Extension for the UT Institute of Agriculture. Awards are provided yearly for each of the four UTIA units. Graves represents the Herbert College of Agriculture in receiving this honor. The other winners are Jimmy Hayes for the UT College of Veterinary Medicine, John Sorochan for UT AgResearch, and Lew Strickland for UT Extension.
"I am both humbled and blessed to be receiving this outstanding service award," Graves says. "My profession has become a lifestyle. I have the best supervisors and support staff that enable me to focus on serving others beyond my regular job duties. My conservation partners are the ones that make what I attempt to do possible. Together, we are able to make a difference that has far reaching impacts! I have learned that you can be most effective when you truly care, and you forge strong partnerships with passionate and dedicated individuals."
Graves has been with the department for nine years and is a past winner of the department's faculty advisor of the year award. He teaches a variety of classes in forestry, wildlife and fisheries. The department specializes in practical application and experiential learning, which is his favorite part of the job.   
Through its land-grant mission of research, teaching and extension, the University of Tennessee Institute of Agriculture touches lives and provides Real. Life. Solutions. utia.tennessee.edu.