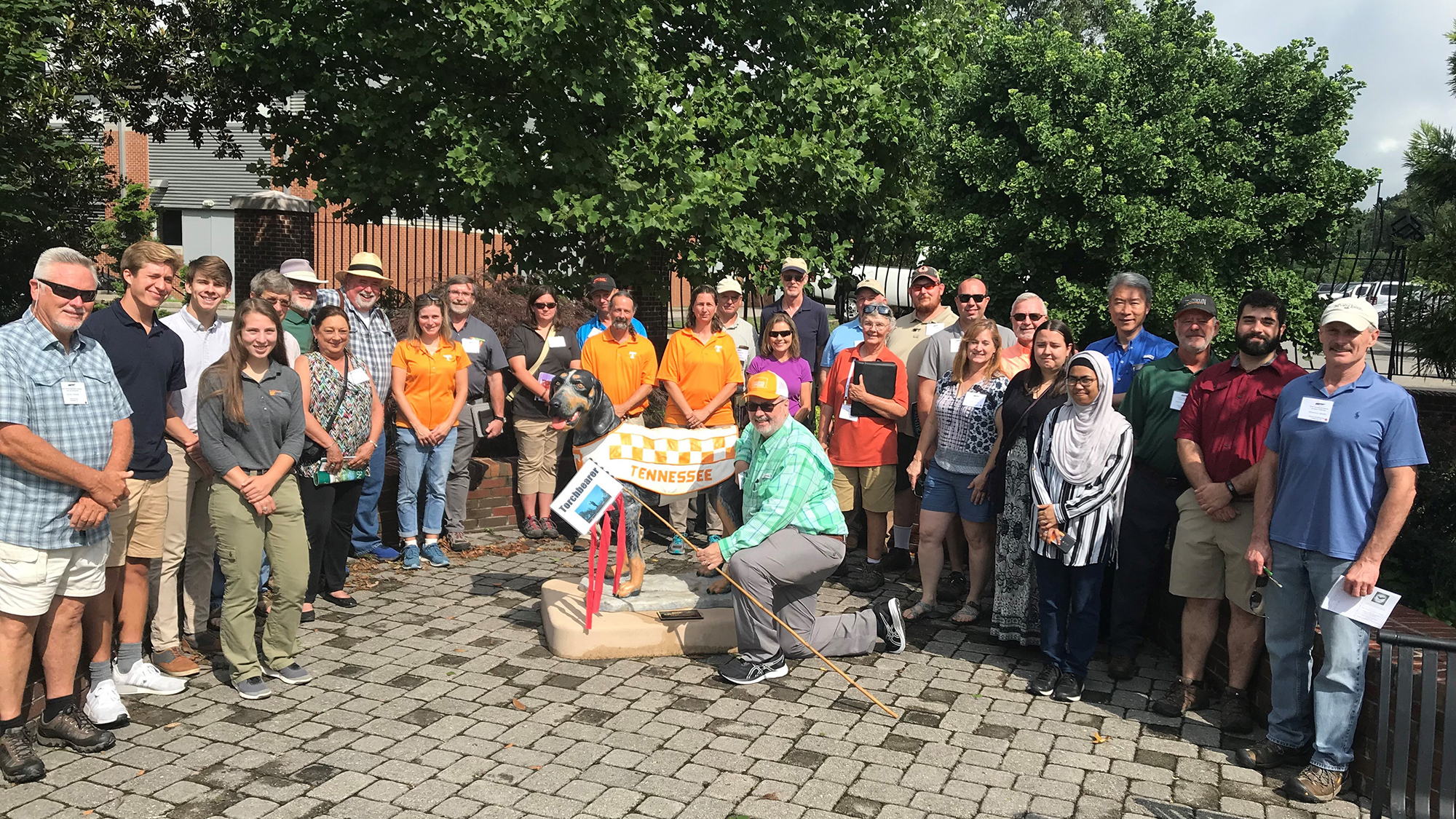 In-Person Event Returns to UTIA Campus, Updated Registration Deadline is June 22
KNOXVILLE, Tenn. — The Green Industry Field Day will be hosted in person this year by the University of Tennessee Institute of Agriculture and the Tennessee Nursery and Landscape Association. The event takes place on June 27, 2023, and participants will enjoy a variety of sessions that will take place beginning at the UT Gardens Friendship Pavilion and ending in the Brehm Animal Science Building lecture hall.
This field day offers participants a special opportunity to gain top-notch information and keep updated on variety of topics from UTIA specialists to better your landscape, nursery or garden business center. Three morning sessions and four afternoon sessions will be offered for industry professionals with topics ranging from pest management to outdoor safety.
Amy Fulcher, Extension specialist and professor in the Department of Plant Sciences, is looking forward to the return of an in-person 2023 Green Industry Field Day. "The day will be infused with both new and old!" says Fulcher. "We will have familiar faces and the ever-popular walking tours at the UT Gardens as well as a chance to meet and learn from our new Extension specialists in turf and entomology!"
This event will be held in person, so please register online here or at the Tennessee Nursery and Landscape Association website at tnla.com/events. Advance registration closes June 22, 2023. Check-in and on-site registration will begin promptly at 8 a.m. EDT at the Friendship Pavilion. The first session will begin at 8:30 a.m. with each session lasting about one hour. The field day will conclude at 4:30 p.m.
Pesticide points (6) are approved for categories C3, C10 and C12.
The UT Gardens, Knoxville, is located at 2518 Jacob Drive and the Brehm Animal Science Building is located at 2506 River Drive. For more details about the 2023 Field Days, visit agresearch.tennessee.edu/field-days or reach out to your local county Extension office.
Through its land-grant mission of research, teaching and extension, the University of Tennessee Institute of Agriculture touches lives and provides Real. Life. Solutions. utia.tennessee.edu.