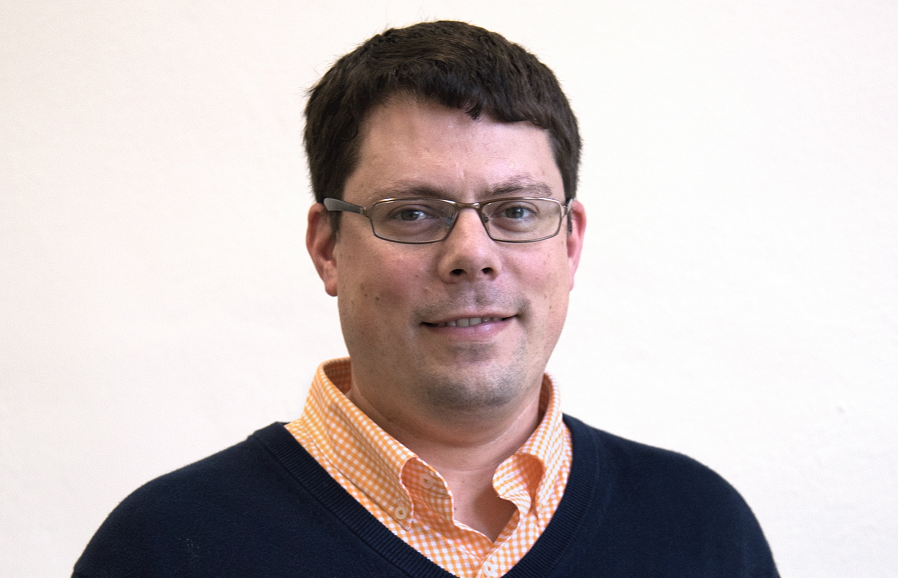 State Specialist Recognized for Outstanding Agricultural Economics and Agribusiness Programs
KNOXVILLE, Tennessee — Aaron Smith, University of Tennessee Extension crop marketing specialist, has received the Harley and Juanita Clark Irwin Award from the UT Department of Agricultural and Resource Economics for his outstanding service in the field of agricultural economics and agribusiness education.
A team player, Smith works collaboratively and has cultivated a nationally recognized statewide Extension education program. He has published 49 Extension articles, more than 260 popular press articles and presented at 299 producer and agri-industry meetings with more than 17,000 participants. His ability to distill complex market data into information producers can use to manage risk and enhance profitability has made him a popular speaker among the state's Extension agents and crop producers.
In 2019 and 2020 alone, Smith authored or coauthored seven journal articles, 20 Extension reports, nine papers or abstracts in conference proceedings, and 65 popular press articles while making 106 presentations to 7,730 participants. Smith has supported his Extension program by obtaining 26 grants totaling $15.22 million and by participating in applied research that has resulted in 18 peer-reviewed journal articles.
When the Coronovairus outbreak occurred, Smith became a trusted resource and leader on the pandemic's effects on agriculture, including presenting at the Tennessee Commissioner of Agriculture's COVID-19 Ag Partner Updates. He also presented information on COVID-19 effects to alumni, key university personnel and advisory councils, Farm Bureau, agricultural producers and agri-industry professionals. He has worked with research faculty on a publication series quantifying the economic impacts of COVID-19 on Tennessee agriculture.
"Aaron is richly deserving of this award. His hard work and dedication have made him a valuable resource for agricultural producers in Tennessee. Further, his efforts to inform state leaders and individual decision-makers about the effects of COVID-19 on agriculture in Tennessee have highlighted his tremendous commitment to the Extension mission and leadership qualities," said Chris Clark, head of the Department of Agricultural and Resource Economics.
Smith is an associate professor in the Department of Agricultural and Resource Economics. He serves as a UT Knoxville faculty senator; past-chair of the Southern Extension Economic Committee; president of the Tennessee chapter of Gamma Sigma Delta; chair of the Tennessee Farmer of the Year Selection Committee; and president-elect of the Tennessee Agricultural Agents Association.
Through its land-grant mission of research, teaching, and extension, the University of Tennessee Institute of Agriculture touches lives and provides Real. Life. Solutions. utia.tennessee.edu.