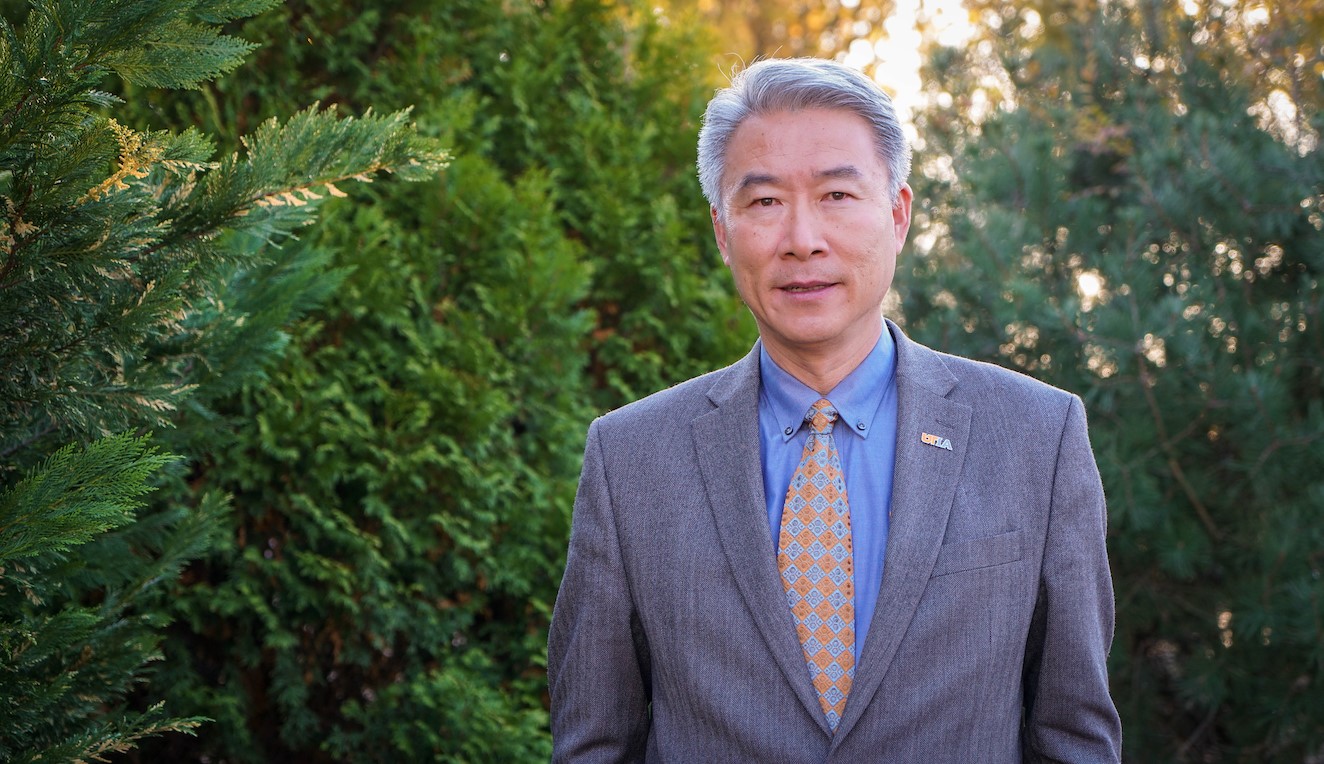 Hongwei Xin Recognized by the Egg Industry Center
The Egg Industry Center will recognize Dr. Hongwei Xin with the 2023 LeggACY Maker Award for his commitment and achievements in advancing the egg industry and the mission of the Egg Industry Center (EIC).
"Hongwei did an extraordinary job of taking what was a totally new concept for a partnership between Iowa State University and an entire industry and turning that into the information and research entity known today as the Egg Industry Center," said Dr. Richard Gates, EIC Director. "His expertise and professional, compassionate leadership style was critical as he successfully served EIC for 10 years as the Center's founding director."  
During his time at the Center, Xin helped establish communications channels with egg farmers, their associations, donors, board members, and many other center stakeholders. His research, and the research funds awarded from the Egg Industry Center's grant program, focused on practical and timely solutions to issues that greatly impacted the entire U.S. egg industry.
During his research career, Xin was a principal investigator (PI) or Co-PI of $74M in competitive grants and contracts for research, extension, and education projects.
In 2019, Xin became the dean of University of Tennessee Ag Research, and director of the Tennessee Agricultural Experiment Station at the University of Tennessee Institution of Agriculture (UTIA). A hallmark accomplishment since joining UTIA is his persistent work with Institute/University upper administration and key stakeholders in successfully securing $50M in funding to modernize UT AgResearch infrastructure and equipment at the ten AgResearch and Education Centers across the state. He has also helped develop and implement the UT AgResearch Strategic Action Plan whose research expenditure funding has increased more than 40% in the past four years.
While on his new path at UTIA, Xin remained close to the egg industry as an active member of the Egg Industry Center Advisory Board and continuing other leadership positions he held within in the industry.
More details available at the Egg Industry Center site.