Kristen Brown Johnson Selected by USAID for Her Work to Combat Food Insecurity in Cambodia
KNOXVILLE, Tenn. – A University of Tennessee Extension leader in nutrition is being recognized with an international honor for her volunteer work to feed the hungry in a foreign nation and educate others about healthy eating and growing their own food.
Kristen Brown Johnson, assistant professor in UT Extension's Family and Consumer Sciences, has been announced as the winner of the USAID's Farmer-to-Farmer Volunteer of the Year Award for 2022 for the University of Tennessee.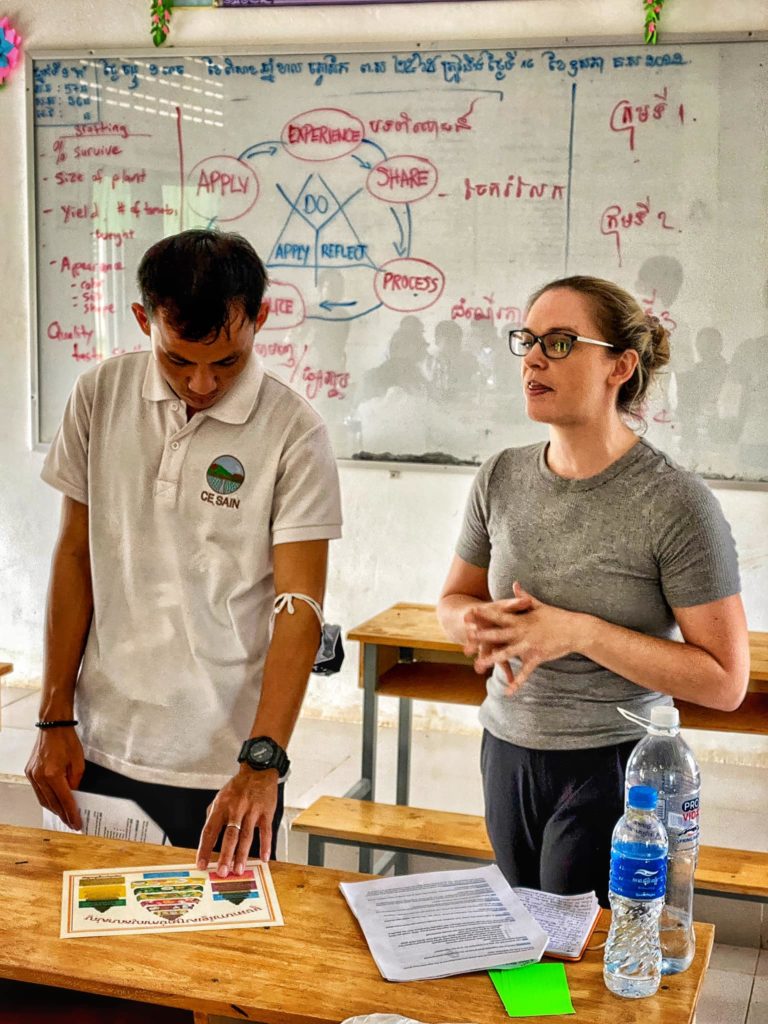 The USAID Farmer-to-Farmer Program in Cambodia is implemented by the University of Tennessee Institute of Agriculture's Smith Center for International Sustainable Agriculture and the Center for Excellence on Sustainable Agricultural Intensification and Nutrition. This program pairs American volunteers with counterparts in Cambodia to promote sustainable improvements in food security, and agricultural production, as well as food processing and marketing in Cambodia. Johnson was the sole representative for UT among the honorees.
Carrie Castille, UT Institute of Agriculture senior vice chancellor and senior vice president, praised Johnson and the Smith Center for their outstanding work. "To be named a USAID Farmer-to-Farmer Volunteer is a great honor, but more than that, Johnson's work and that of the Smith Center are emblematic of what it means to be a UT Volunteer," she said.
Johnson says, "I am so grateful for the opportunity I had to volunteer with the Farmer-to-Farmer Program in Cambodia. This experience is so valuable to me because I developed relationships with outstanding professional colleagues across the world, and gained knowledge and skills that continually help me improve in my role as a nutrition professional. Through this experience, I was fortunate to volunteer and work with amazing professionals, and I am very honored to be chosen for this award."
Johnson traveled to Cambodia in the summer of 2022 with representatives from the Smith Center for International Sustainable Agriculture. She was part of a team who provided support and educational programming to The Royal University of Agriculture and their national network of Agricultural Technology Parks.
Johnson led lessons on nutrition for students and teachers at Cambodian schools and incorporated produce from a school garden and art to expand learning through creativity. She is now working on publishing multiple papers about her experience and continues to communicate with teachers in Cambodia when they need more information.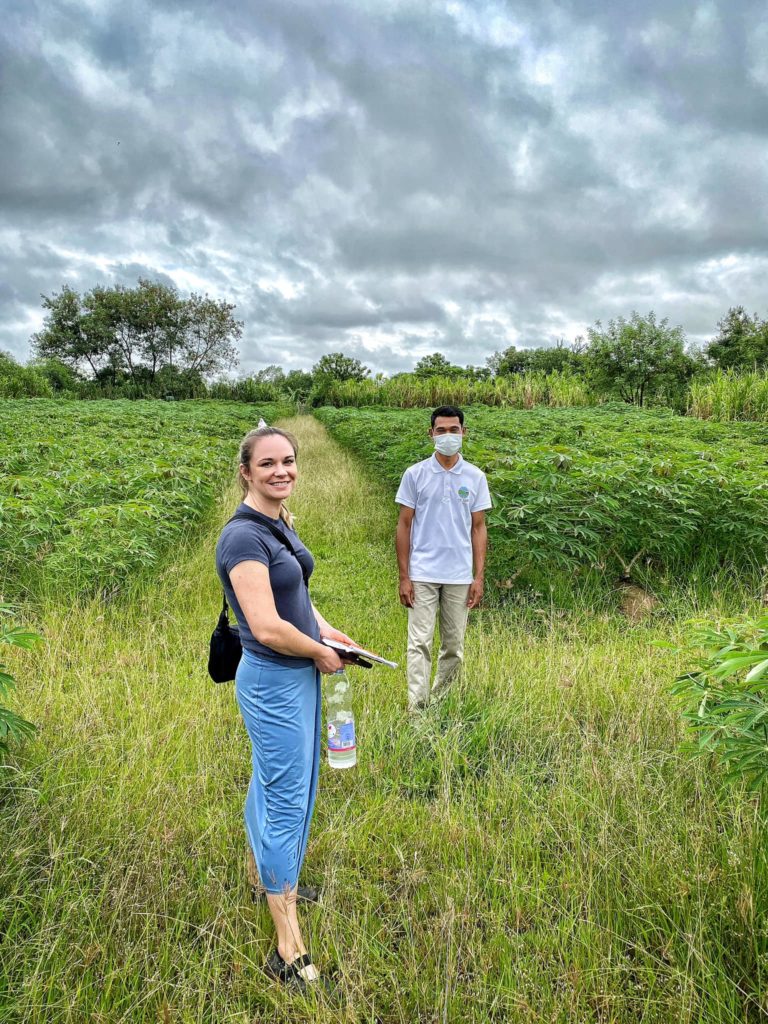 Johnson has been an assistant professor and nutrition specialist with UT Extension since 2017. She is a registered dietitian and has a doctorate in foods and nutrition and a certificate of gerontology from the University of Georgia. Prior to her role with UT, Johnson conducted nutrition research as a postdoctoral scholar at the Medical University of South Carolina and served as the wellness coordinator for the Northeast Georgia Area Agency on Aging, implementing and evaluating wellness programs for older adults.
Through its land-grant mission of research, teaching and extension, the University of Tennessee Institute of Agriculture touches lives and provides Real. Life. Solutions. utia.tennessee.edu.