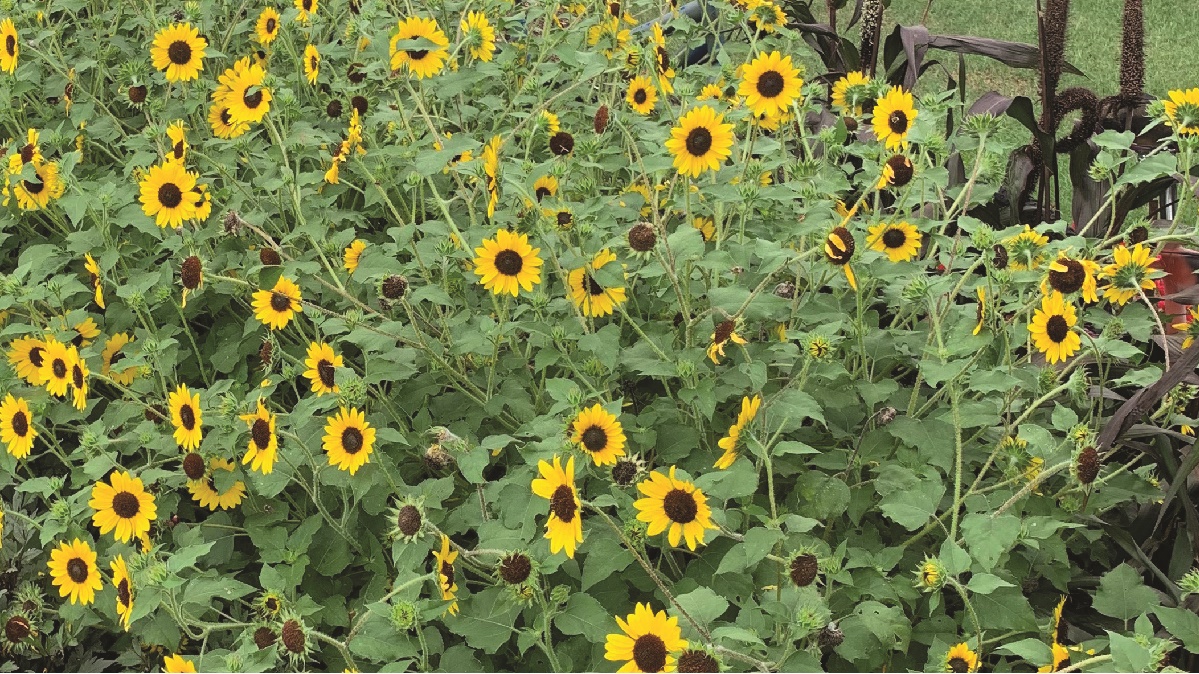 UT Gardens' July 2021 Plant of the Month

Submitted by James Newburn, Interim Director, UT Gardens, Knoxville
Sunflower. The very name brings a smile to our faces as we picture the bright yellow blooms in our mind's eye. We think of warm summer days, sweet tea, fireworks and the gigantic flower, whose name was the first flower many of us learned. Helianthus annus, as its name implies, is an annual, and is often grown from seed. In the garden though, they can exhibit two shortcomings. One, they can get a bit too large for the area planted. Two, they can have a relatively short blooming time—a one-and-done type scenario.
Enter Suncredible® sunflowers, an introduction from the folks at Proven Winners. These beauties provide solutions to the issues mentioned above. The size of the Suncredible is ideal in a variety of gardening situations. Reaching a height of 24 inches to 36 inches with a spread measuring between 20 inches to 32 inches, they can be massed together along a fence or behind a low hedge to provide bursts of season-long color. They are also the perfect size for containers, either alone or in striking combinations.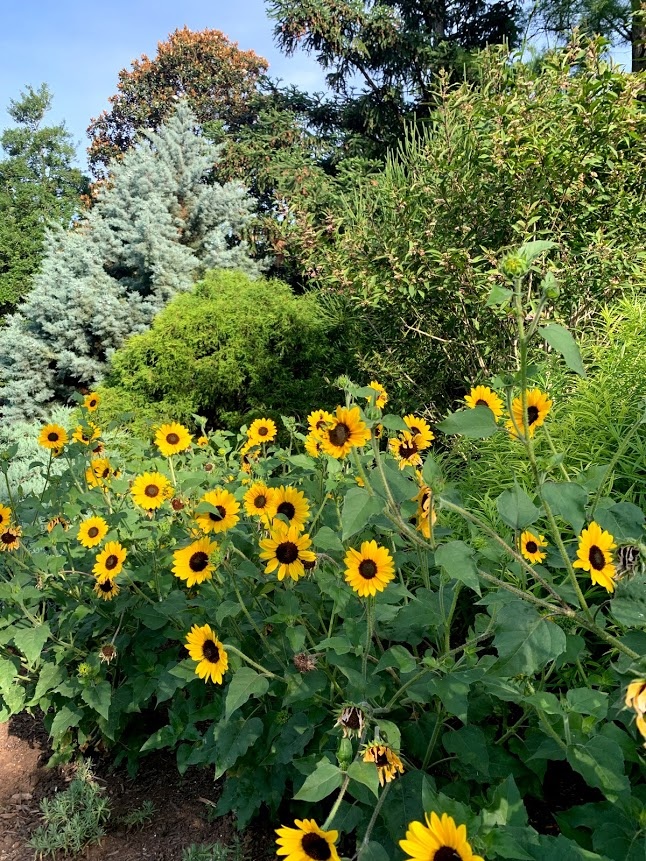 Suncredibles are considered everblooming, meaning they keep sending out flowers on strong, multi-branched, bush-like plants throughout the growing season. The spent flower blooms do not need to be deadheaded as they wither away and are quickly covered by new branches and flowers. The blooms are about 4 inches across and make for a manageable cut flower that is not too big for a dining room table arrangement like other sunflowers. They are available in two colors: traditional Suncredible® Yellow, with the brown eye, and Suncredible® Saturn, with a copper inner ring that is reminiscent of some rudbeckia cultivars.
This patented sterile plant is sold as a potted annual. It requires full sun (up to 6 and possibly more hours a day), is heat tolerant, and once established is drought tolerant. The Suncredible sunflower is pretty forgiving of soil conditions, too; though wet sites are best avoided. Bloom time should last until frost, so it is a good transition plant from the summer garden to the fall garden. Bring a little brightness into your life with this outstanding sunflower choice.
The UT Gardens includes plant collections located in Knoxville, Crossville and Jackson. Designated as the official botanical garden for the State of Tennessee, the collections are part of the UT Institute of Agriculture. The Gardens' mission is to foster appreciation, education and stewardship of plants through garden displays, educational programs and research trials. The Gardens are open during all seasons and free to the public. For more information, see the Gardens website: utia.tennessee.edu/state-botanical-garden.