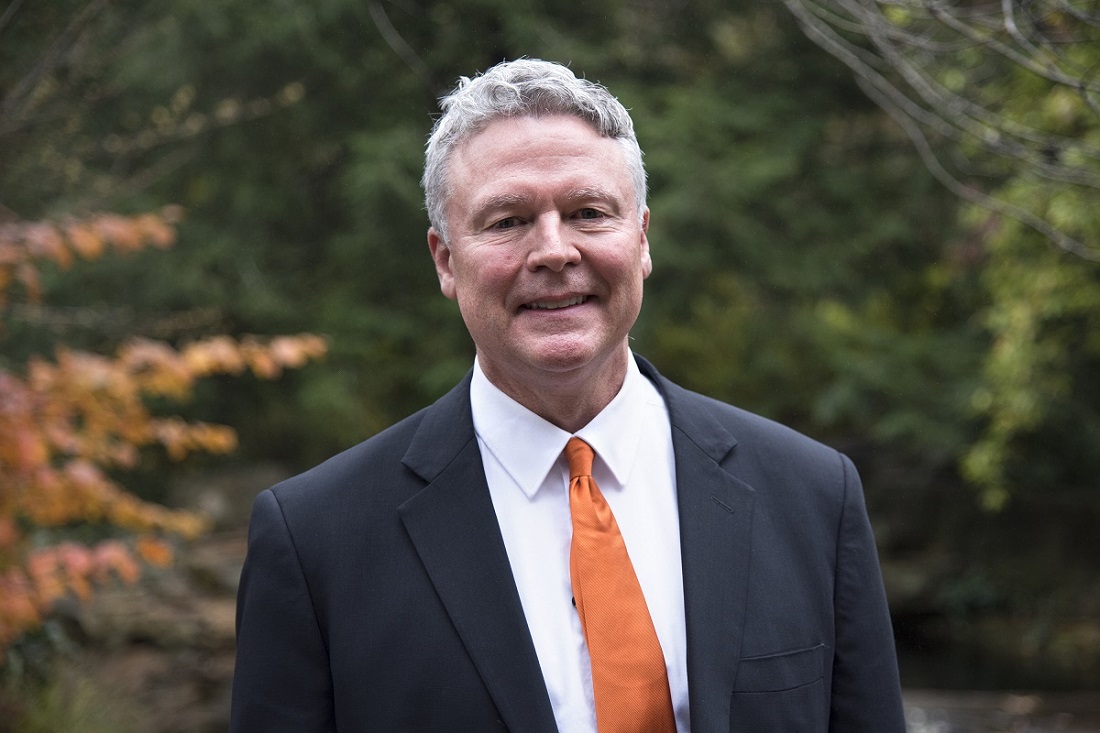 UT Plant Sciences Department Head Scott Senseman Named WSSA Fellow

KNOXVILLE, Tenn. – Scott Senseman, professor and head of the University of Tennessee Department of Plant Sciences, has been named a Fellow of the Weed Science Society of America. The WSSA provides science-based information to the public and policymakers and fosters awareness of weeds and their tremendous impacts on managed and natural ecosystems.
Senseman equates the highest honor given by the society as being a member of its hall of fame, and he emphasizes the importance of the work performed by WSSA members. "There are forces working against cropping systems, such as pathogens, insects and weeds. Weeds, of the three, pose the highest competitive disadvantage to crops. It is difficult to have a profitable yield with a weed infestation, affecting the producer and consumer."
Fellows are active members of WSSA who are honored for significant contributions to weed science and to the WSSA in the areas of publications, education, program development and service.
Previously, Senseman presided as president of both the Southern Weed Science Society and WSSA. During his career, Senseman has proven a prolific author and presenter about weed science, counting 107 peer-reviewed journal articles and 229 abstracts for posters and oral presentations. Students, though, have been the mainstay of his professional life. Senseman has developed six courses and has served on 88 graduate student committees, being a main advisor for 22.
Senseman explains his entrance to weed science. "I received an internship my senior year at Wilmington College in Ohio and worked with a product development specialist researching weeds. I was interested, and my professors encouraged me to attend graduate school at the University of Arkansas. When I began my career at Texas A&M University, I realized the importance of hands-on experiences and encouragement from mentors. I wanted to open doors for students."
Senseman continues, "We do not yet have the technology to feed 2050's projected world population. Developing the next generation of weed scientists, with their energy and innovative ideas, is important so they will be able to create solutions for the future. My favorite aspect of being an educator is providing a scientific model for students to use as they solve their own research questions."
Senseman has been head of the UT Department of Plant Sciences since 2013 and has served the UT Institute of Agriculture in many capacities, including as Deputy Assistant Dean for Strategic Planning for the Herbert College of Agriculture and Interim Dean of UT Extension.
Follow @UTPlantSciences on Facebook, Twitter, Instagram, and YouTube for posts about the department's activities.
Through its mission of research, teaching and extension, the University of Tennessee Institute of Agriculture touches lives and provides Real. Life. Solutions. utia.tennessee.edu.