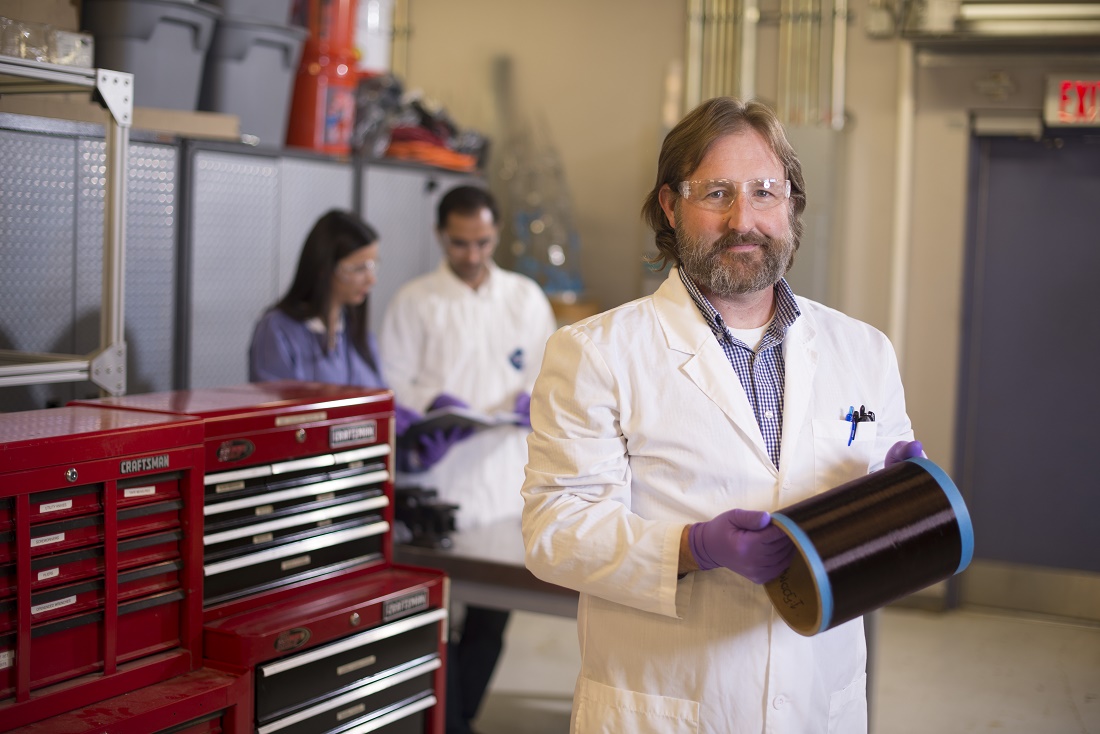 Supporting Innovation in Sustainable, Bio-Derived Products


KNOXVILLE, Tenn. — The Southeast Regional Sun Grant Center at the University of Tennessee Institute of Agriculture is pleased to announce the recipients of the 2020 regional competitive grants program. After selecting 42 applications for review by a panel of scientists from around the country from more than 73 preproposals that were received, six projects have been selected for funding. The portfolio of research projects will provide new information and insights to advance the sustainable, bioeconomy of the southeastern United States.
This innovative partnership with the U.S. Department of Agriculture's National Institute of Food and Agriculture will invest almost $2 million to support new science and engineering projects vital to creating sustainable market alternatives to value-added products from finite resources. The grants will fund numerous graduate-level researchers and university scientists who will directly support new sectors of the bioeconomy. The work will be led by researchers at several southeastern land-grant universities and involve collaboration with industry and university partners around the nation. This year's recipients include:
Dr. David Harper, University of Tennessee – Lignin-based quantum dot composites for biomedical applications.
Dr. Haibo Huang, Virginia Tech – Conversion of lignocellulosic biomass into battery anode materials.
Dr. ZhongYang Cheng, Auburn University – Development of crystalline nanocellulose (CNC) based flexible piezoelectric materials for energy harvest.
Dr. Sue Nokes, University of Kentucky – Molecular recognition as a method to sustainably separate a high-value lignan from white oak sawdust.
Dr. Arthur Ragauskas, University of Tennessee – Lignin-based polyester vitrimers.
Dr. Ronalds Gonzalez, North Carolina State University – Understanding the potential of biomass sorghum and switchgrass to obtain high-end, sustainable fibers for the hygiene tissue industry.
Collectively, these projects promise to have a lasting impact by introducing sustainably derived, uniquely functional materials to several unconventional markets. At the same time, research will create essential insight into future products to expand the region's bioeconomy and provide a roadmap for continued economic growth. Tim Rials, director of the Southeastern Sun Grant Center and associate dean of UT AgResearch, stated, "The ground-breaking projects represented in this program are anything but surprising since it brings together a group of highly creative scientists and engineers from top research universities across the Southeast and the nation. Their commitment to the challenges of sustainable development all but ensures very real progress." Rials went on to say, "We are very grateful to USDA-NIFA for their continued support of the Sun Grant Initiative, and the valuable opportunity it provides to expand the region's bioeconomy."
The Sun Grant Initiative (SGI) is a national program that networks land-grant universities with federal agencies, government research laboratories, and industry partners to promote the development of agriculture and forest resources for bioderived energy, products, and technologies. Five land-grant universities — South Dakota State University, Oregon State University, Oklahoma State University, the University of Tennessee, and The Pennsylvania State University — serve as centers to foster regionally relevant projects that address national issues.
Through its land-grant mission of research, teaching and extension, the University of Tennessee Institute of Agriculture touches lives and provides Real. Life. Solutions. utia.tennessee.edu.