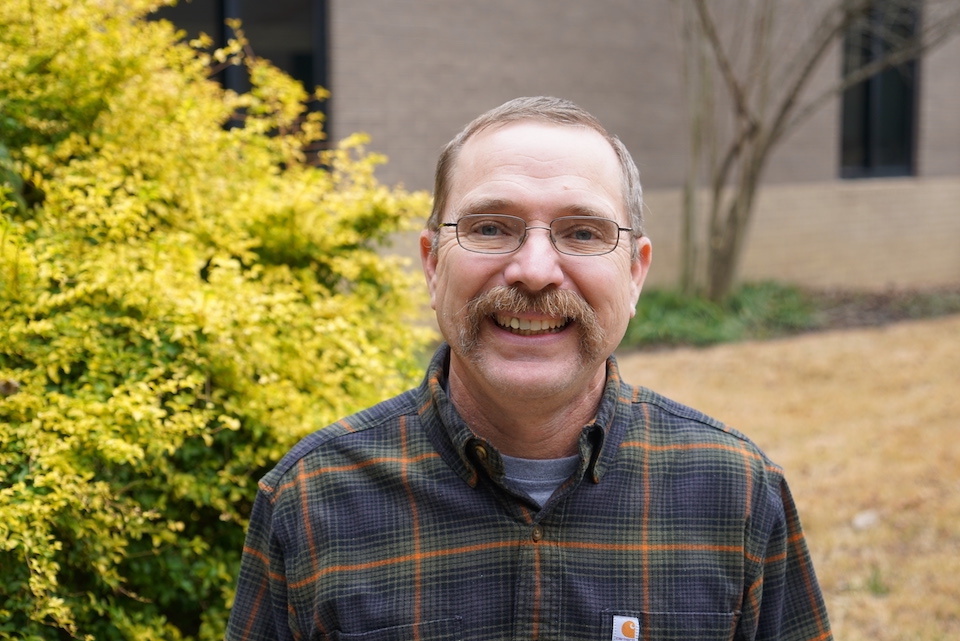 UT Plant Sciences Professor Larry Steckel Receives SWSS's Highest Honor
JACKSON, Tenn. – Larry Steckel, row crop weed specialist and professor in the Department of Plant Sciences at the University of Tennessee Institute of Agriculture, has been named a Fellow of the Southern Weed Science Society (SWSS).
The award was given to honor Steckel's years of research and contributions to weed prevention in row crop agriculture. Steckel was among only a small group of esteemed researchers to receive the honor, presented to him during the annual meeting of the SWSS.
Steckel says he is proud to be named a Fellow, and that he knows the research and extension work conducted by weed specialists across the world will continue to have a lasting impact on the agricultural industry. "The development of weed management solutions is an essential component in improving yield for farms of all sizes. Research to address grower issues and extension outreach to disseminate findings are the only ways to ensure lasting sustainability for the agricultural industry and for all of us who depend on them," he said.
Fellows are active members of SWSS who are honored for significant contributions to weed science and to the association in the areas of extension, research, publications, education and service. Steckel worked extensively in the study of herbicide resistance as well as completed top research on integrated weed management technologies in Tennessee row crop agriculture.
Steckel received his M.S. in weed science from the University of Missouri. After working as an agronomist for 10 years, he went on to achieve his Ph.D. at the University of Illinois. Joining the UT Institute of Agriculture Plant Sciences Department in 2003, Steckel continues to conduct cutting-edge research to improve weed management and herbicide stewardship for Tennessee farmers.
"As agriculture continues to develop and new challenges arise, it is important we are always looking for new ways to provide the best protection possible for our crops," said Steckel. "We need to make sure weed prevention options are readily available, easily affordable, and safe to use for communities across the world."
Steckel says one of the most rewarding aspects of his career has been helping farmers, consultants and county agents navigate weed management concerns through his award-winning UT Extension programs. Steckel received the WSSA Extension Award in 2015, the SWSS 2019 Outstanding Educator Award and the SWSS 2021 Excellence in Regulatory Stewardship Award. He says it is very satisfying when a solution to a grower's problem is discovered, and he feels it is an honor to be a part of this process.
Steckel has also mentored nine graduate students to completion of their degrees, and he says he looks forward to witnessing the accomplishments of the next generation of plant science professionals.
Follow @UTPlantSciences on Facebook for posts about the department's activities.
Through its land-grant mission of research, teaching and extension, the University of Tennessee Institute of Agriculture touches lives and provides Real. Life. Solutions. utia.tennessee.edu.