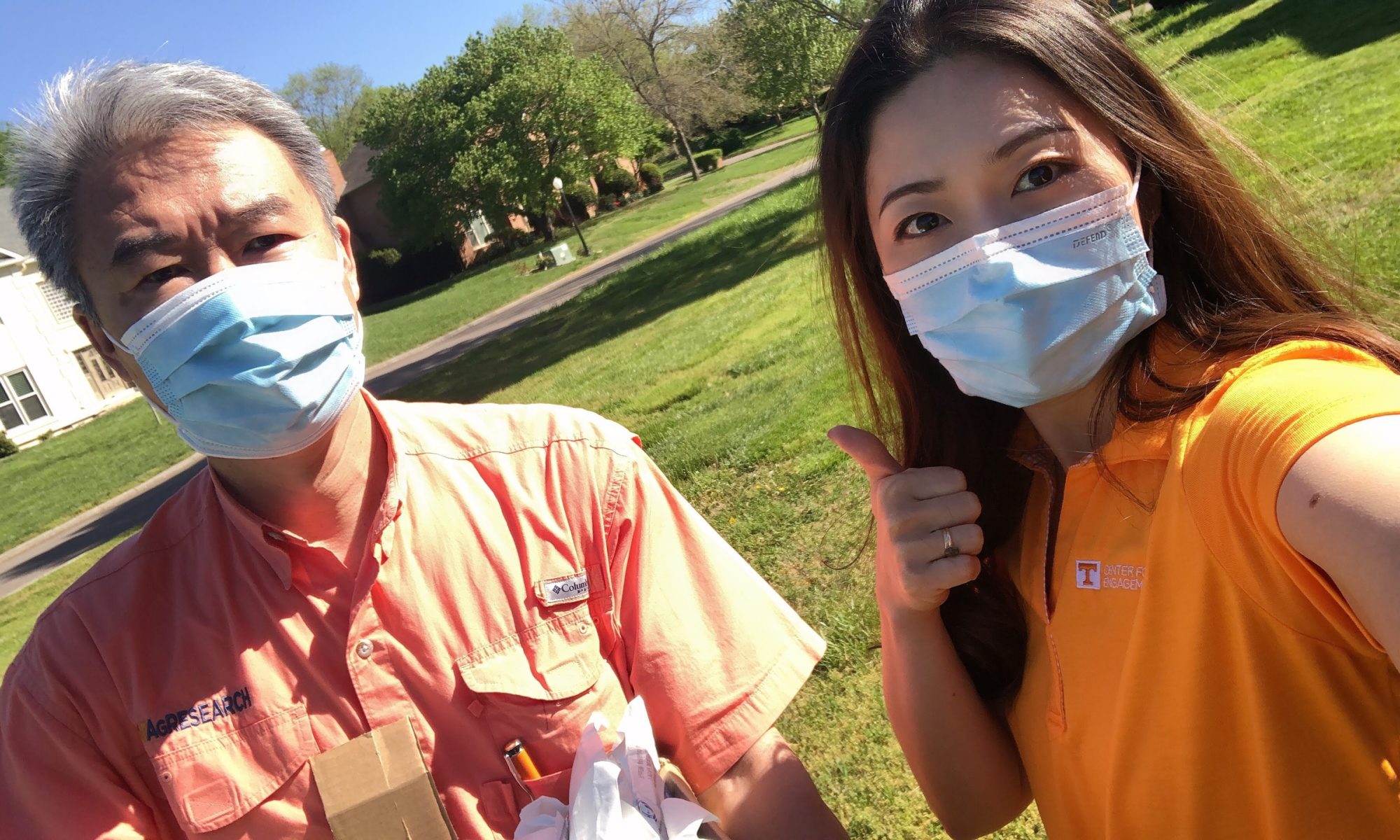 UT AgResearch Receives Masks to Protect Employee Safety
KNOXVILLE, Tenn. — We all know that medical professionals and first responders must protect their health and safety while they battle the novel coronavirus that causes COVID-19. But there are many other essential workers who must continue their labors during the unprecedented pandemic. Among them are the staff and faculty at the University of Tennessee's ten AgResearch and Education Centers.
From the care and maintenance of beef and dairy cattle, to overseeing the day-to-day operations that keep each outdoor laboratory also functioning as a state-of-the-art research farm, some 150 UT AgResearch employees have continued to support the UT Institute of Agriculture's research mission.
Thanks to a generous donation from the East Tennessee Chinese/Chinese American Care (ETCCAC) group, these workers can continue their efforts safely during the pandemic. ETCCAC has donated more than 1000 medical/surgical face masks to UT AgResearch. Prior to the donation to UT AgResearch, ETCCAC donated personal protective equipment (PPEs) to hospitals, first responder teams, Knoxville city and Knox County's PPE drive and more. The group also plans to donate to homeless shelters and low-income households.
"These timely masks—1010 of them—were shipped out by UPS to the ten Research and Education Centers on April 10th to support our staff in carrying out critical/essential research missions while protecting their health and well-being during the COVID-19 challenging time," said Hongwei Xin, dean of UT AgResearch.
"On behalf of our center directors and staff, I wish to express our most sincere appreciation to ETCCA, especially Drs. Rui and Wang, for their generosity and caring support. As the saying goes, a friend in need is a friend indeed! Support like this is another testimony that we are all in this together!" Xin continued.
Founded and led by Rachel Rui, communications director and director of Asia Engagement at the UT Center for Global Engagement, ETCCAC includes several members who are also UT faculty. Among them is Siqun Wang, a professor in the Department of Forestry, Wildlife and Fisheries.

Several weeks ago Wang, who maintains an appointment at the Institute's Center for Renewable Carbon (CRC), organized a drive that resulted in CRC personnel donating more than $1,000 for the purchase and shipment of N95 masks from China that will be donated to local hospital staff. Also, Tim Rials, director of the CRC and associate dean of UT AgResearch, reports that recently hired assistant professor Shaoqing Cui has shipped numerous masks and related PPE at her own expense for use by the center's faculty, staff and students. Cui is stuck in Hefei, China, and not yet able to assume her position with UTIA due to travel restrictions.

"All said, this greatly expands our perception of the value of our partnerships with many institutions in China. The Institute's friends and colleagues have been incredibly kind," said Rials.

Through its land-grant mission of research, teaching and extension, the University of Tennessee Institute of Agriculture touches lives and provides Real. Life. Solutions. utia.tennessee.edu​.