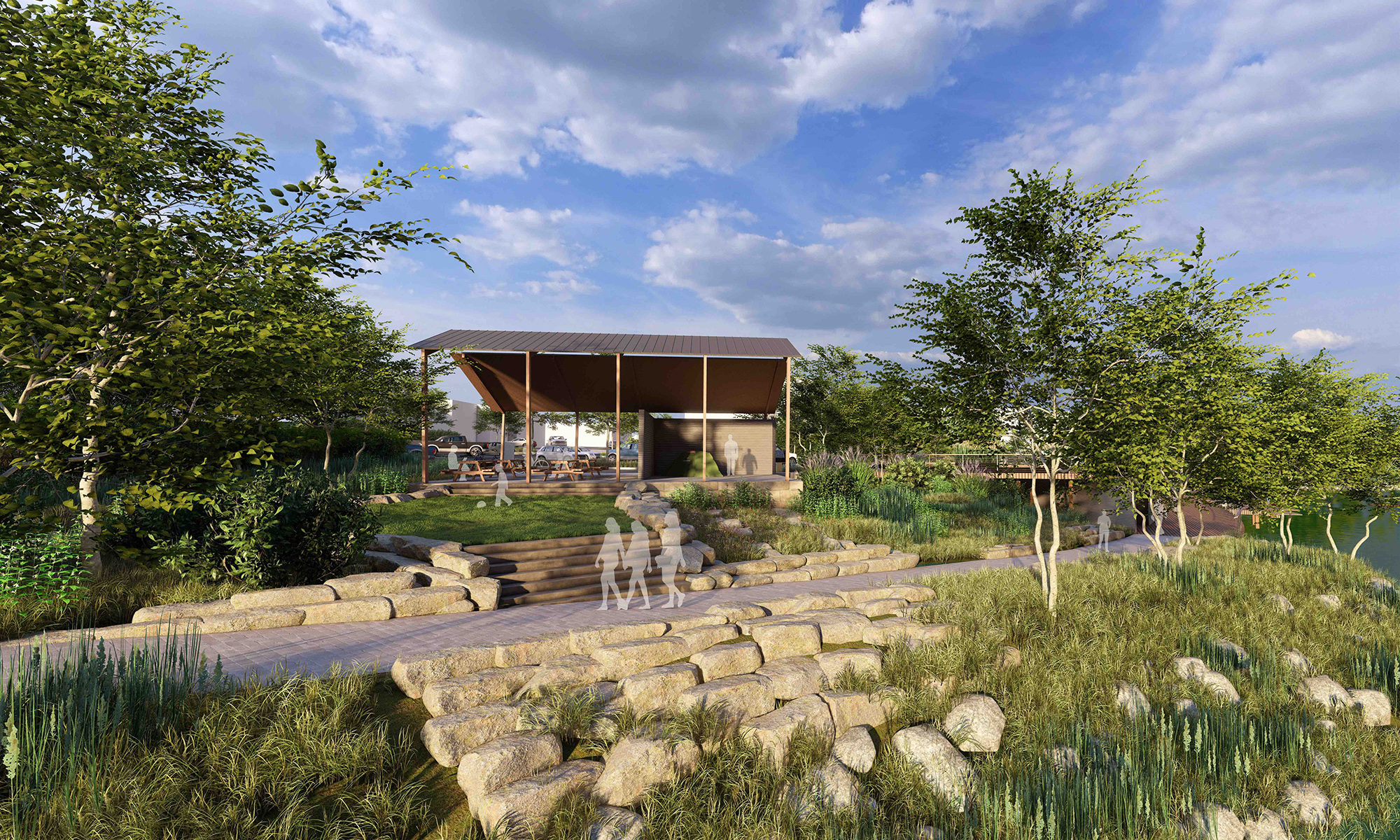 Community Members Invited to Attend Open House Events to Provide Feedback on Potential Infrastructure to Provide Enhanced River Access and Experiences
KNOXVILLE, Tenn. – Over the past two years, the Tennessee RiverLine has conducted the Community Planning Initiative (CPI) in select communities enrolled in its Tennessee RiverTowns Program. The Tennessee RiverLine gathered feedback from community members through surveys and in-person discovery sessions regarding how they currently access and enjoy the Tennessee River and captured their visions for enhanced river use. Tennessee RiverLine's Planning and Design team, in collaboration with the Local Leadership Teams in each community, used the information to develop conceptual ideas for riverfront infrastructure that would provide better access to the river and create new and improved experiences both on and by the river. The upcoming series of open house events provides communities the opportunity to see the conceptual designs through renderings and research outcomes and provide input to further refine the ideas put forth by the Tennessee RiverLine. The conceptual designs to be exhibited include new riverfront parks, walking and biking paths, boat launches and pavilions that enhance quality of life for residents and provide ecotourism opportunities for visitors.
At the conclusion of the two-phase Community Planning Initiative, participating communities will understand their strengths, weaknesses, opportunities and aspirations for riverfront access and infrastructure. As communities enrolled in the Tennessee RiverTowns Program, they will have access to resources necessary to make progress toward implementing their local vision for the Tennessee RiverLine, North America's next great regional trail system. The open house events will showcase new amenity proposals that are directly informed by input shared by area residents and community leaders during the first phase of CPI.
"These open houses are a culmination of extensive and collaborative effort between the Tennessee RiverLine, enrolled Tennessee RiverTowns communities and our partners at the University of Tennessee, Knoxville, 3M, USDA and TVA," says Patrick Osborne, Senior Planning and Design Manager. "Community engagement and conceptual design through CPI marks an important first step toward achieving the vision of the Tennessee RiverLine and its River as Park concept. We are incredibly excited to share the outcomes of this collaboration with the public through these interactive events."
The open house events are free to attend and will provide an opportunity for the public to continue to shape the local vision for the Tennessee RiverLine in their communities.
Open House Locations and Times:
Bridgeport, AL – September 9 at River Park and Boat Ramp from 10 a.m. to 1 p.m. CST
Hardin County, TN – September 11 at Tennessee River Museum from 4:30 p.m. to 6:30 p.m. CST
The Shoals, AL – September 12 at Singin' River Brewing Co. from 4:30 p.m. to 6:30 p.m. CST
Clifton, TN – September 13 at Columbia State Community College (Clifton Campus) from 4:30 p.m. to 6:30 p.m. CST
Roane County, TN – September 20 at Historic Courthouse Lawn from 4:30 p.m. to 6:30 p.m. EST
Calvert City, KY – September 29 at Memorial Park from 4:30 p.m. to 6:30 p.m. CST
Decatur, AL – September 30 at NATR Fest at Point Mallard Park from 9 a.m. to 3 p.m. CST
CPI is made possible by funding through the US Department of Agriculture (USDA) Rural Placemaking Innovation Challenge, as well as through the generous support of 3M Decatur with funds from the 3M Foundation and the Tennessee RiverLine's principal partners, Tennessee Valley Authority (TVA) and the University of Tennessee, Knoxville.
The Tennessee RiverLine is an initiative of the UT Institute of Agriculture with principal partners UT Knoxville and Tennessee Valley Authority and aims to create a continuous system of paddling, hiking and biking experiences along the Tennessee River's 652-mile reach. Through its land-grant mission of research, teaching and extension, the University of Tennessee Institute of Agriculture touches lives and provides Real. Life. Solutions.
For more information about the Tennessee RiverLine, visit tnriverline.org.