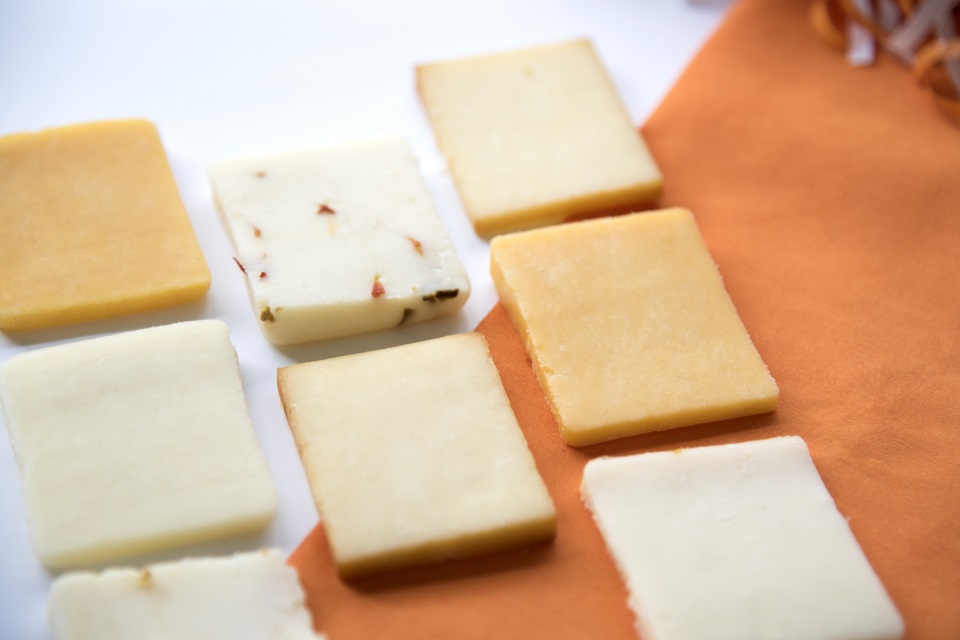 UTIA, TDA, MTSU and Tennessee Dairy Producers to Participate​

KNOXVILLE, Tenn. — A team of collaborators from four departments within the University of Tennessee Institute of Agriculture as well as the Tennessee Department of Agriculture, Middle Tennessee State University, Tennessee Dairy Producers Association and other dairy industry specialists has received a Dairy Business Innovation Initiatives grant from the USDA for the purpose of developing innovative dairy products.

The DBII is a new $1.36-million program funded by USDA to support regional initiatives aimed at diversifying dairy product markets and improving farm income. Tennessee, Vermont and Wisconsin have each been selected to receive approximately $454,000 to support dairy business innovation. In Tennessee, the award should help the state's struggling dairy industry regain some economic traction.

Hal Pepper, a financial specialist with the UT Center for Profitable Agriculture, will coordinate the Tennessee effort. "The project is aimed at assisting Tennessee dairy farmers in diversifying dairy product markets, reducing risks and developing higher-value uses for dairy products," Pepper said. "We will also develop educational programs to assist them with business development strategies that diversify their farm income beyond the production of milk, for example through processing and marketing specialty products like cheese or ice cream, or perhaps something altogether new."

Rob Holland, director of the UT Center for Profitable Agriculture, added, "This project will also provide on-site analysis of processing, packaging and marketing of dairy products. We are excited to be collaborating with the Tennessee Department of Agriculture Business Development Division and many other industry partners."

One component of the project provides the opportunity for subawards to be administered by TDA directly to selected dairy farmers across the state. These subawards will help support the development and implementation of business and marketing plans that improve farm income through the sale of value-added dairy products.

"Dairy farmers in Tennessee and throughout the southeast are facing many challenges," Tennessee Commissioner of Agriculture Charlie Hatcher, D.V.M., said. "Yet they still go to the barn every day to care for their livestock and provide us with the highest-quality products. I'm pleased that USDA has recognized the ability of the University of Tennessee to bring leadership to this effort, and we're proud to be a partner to support and advance the dairy industry in Tennessee."

A final educational component of the award involves young people and creative ways to add value to the basic dairy products of milk, cream and butter. Project staff will invite college seniors studying food science to create and present new concepts for innovative products to dairy producers each year of the DBII.

"This is a significant award and good news for Tennessee dairy farmers and for our future educational programs, said Holland. Tim Cross, senior vice president and senior vice chancellor for the UT Institute of Agriculture added, "This project is a great example of addressing challenges in the dairy industry through an integrated approach that includes education, government support, and engagement of industry partners and producers to develop innovative solutions that benefit dairy producers."

The Tennessee DBII program award began September 30 and will continue to September 29, 2022.

Details about each of the projects selected for funding is available online from the USDA.

Through its mission of research, teaching and extension, the University of Tennessee Institute of Agriculture touches lives and provides Real. Life. Solutions. utia.tennessee.edu.