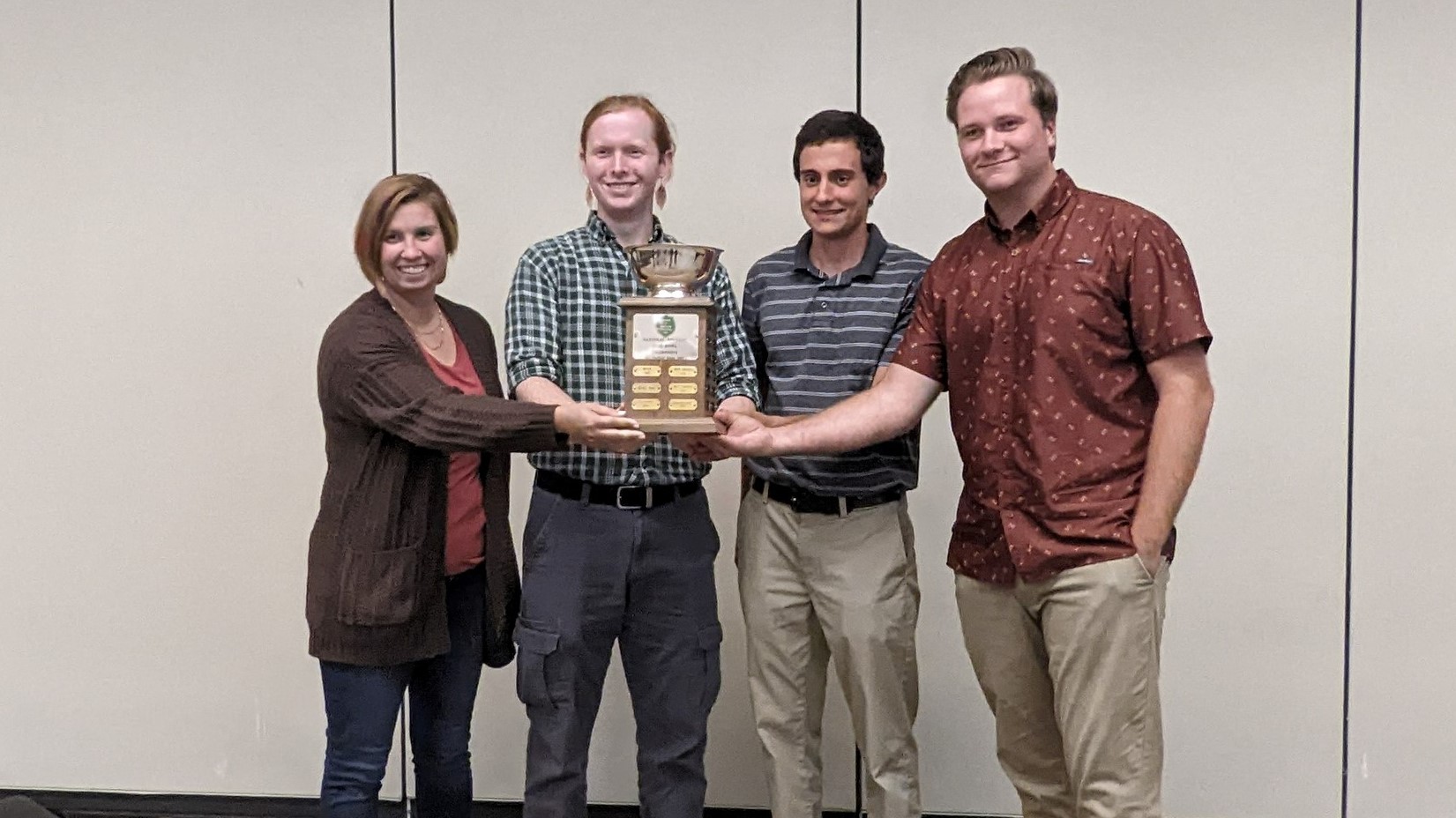 The UT Student Chapter Won After Beating Other Collegiate Teams in Multiple Elimination Rounds
BALTIMORE — The University of Tennessee student chapter of the Society of American Foresters (SAF)/Forestry Club sent 15 students from the Department of Forestry, Wildlife and Fisheries to the SAF National Convention Sept. 20-23 in Baltimore, Maryland.
Matt Barnicki, Jared Beeler, chapter President Kyle Hanners and Melody Mount competed against 31 other collegiate teams in the forestry-based quiz bowl and ultimately won after navigating multiple elimination rounds. The UT students later received third place in the national Outstanding SAF Student Chapter competition. Kayla Stuart, chapter vice president, compiled the supporting information and submitted the application for this award.
While at the convention, chapter members also networked with potential employers, attended plenary talks and technical sessions, and met with student peers and faculty from a number of other forestry programs located throughout the U.S. Travel to the convention was made possible by UT student organization and departmental travel funds. The students say their experiences at the convention will aid in recruiting new members and in enhancing professionalism, leadership and team building within the UT student chapter.
The UT Department of Forestry, Wildlife and Fisheries is part of the Herbert College of Agriculture, UT AgResearch and UT Extension at the University of Tennessee Institute of Agriculture. The curricula focus on a mastery learning approach, emphasizing practical, hands-on experiences. FWF's faculty, staff and students conduct research and extension that advances the science and sustainable management of our natural resources. For more information, visit fwf.tennessee.edu.
Through its land-grant mission of research, teaching and extension, the University of Tennessee Institute of Agriculture touches lives and provides Real. Life. Solutions. utia.tennessee.edu.