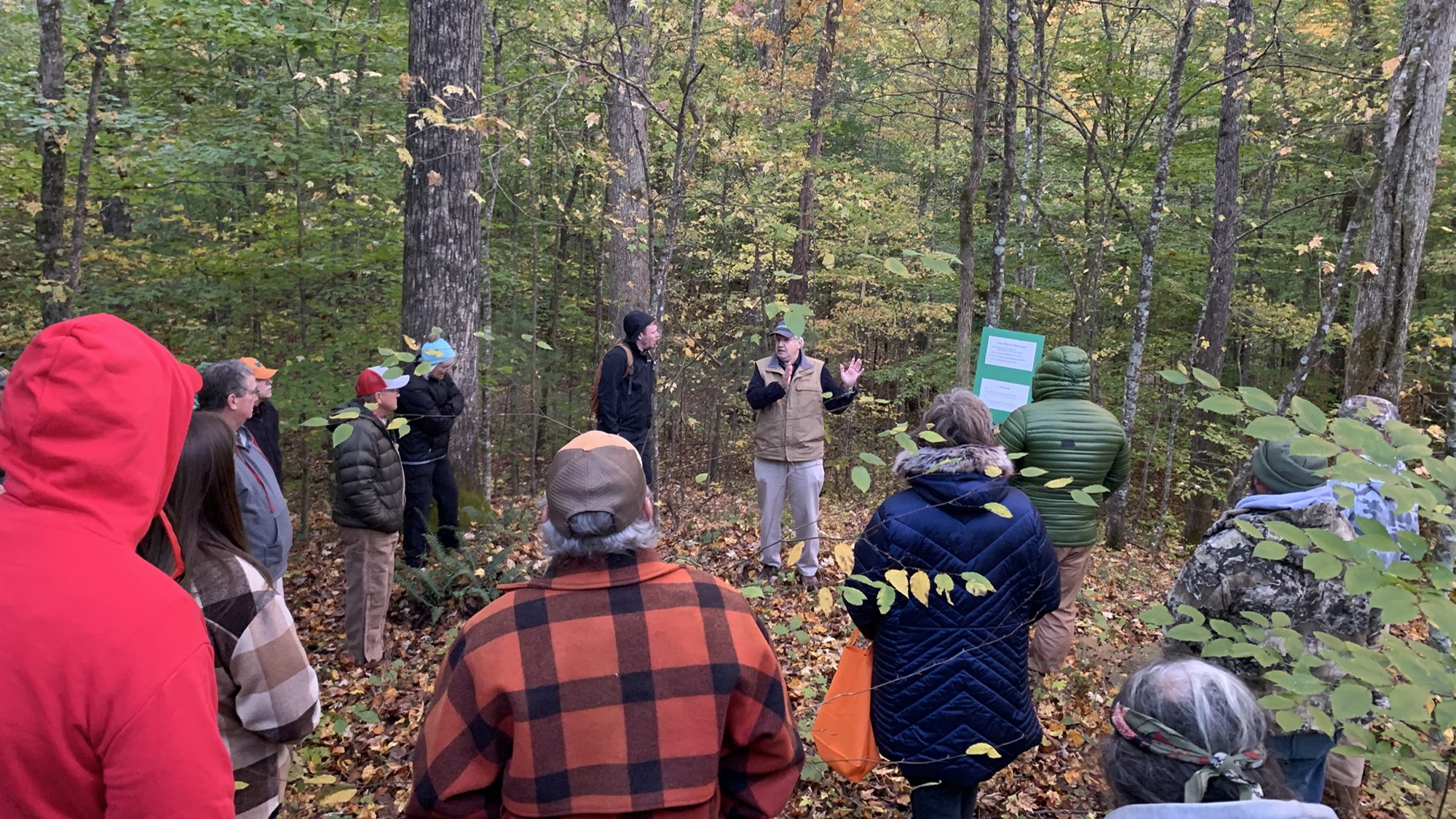 Educational Event Features Opportunities to Learn About Forest Management
OAK RIDGE, Tenn. –The 2023 Woods and Wildlife Field Day will include topics focusing on current research and forest stewardship practices that will help landowners with forest management goals. This field day presented by the University of Tennessee Institute of Agriculture is scheduled for October 19, 2023, at the UT Forest Resources AgResearch and Education Center and UT Arboretum in Oak Ridge.
"We are excited to share on a variety of topics related to natural resources research and management in Tennessee," says Kevin Hoyt, director of the Forest Resources AgResearch and Education Center. "Not only is the information timely for forest management, but it's also the perfect time of year to enjoy the fall colors at the center."
Experts from UT AgResearch and UT Extension will present on a range of topics during the field day events, which include:
Forest Restoration
Tick Encounters
Pollinator Habitats
Protecting Native Trees
Timber Harvesting
Carbon Capture
This one-day educational event will begin with an optional networking breakfast and on-site registration at 7 a.m. EDT. Lunch will be provided and sessions will conclude by 3 p.m. Pre-registration is encouraged to plan for food and the event is free to attend. To RSVP, call 931-787-5369 or 865-483-3571. You may also register by emailing Kevin Hoyt at khoyt@utk.edu.
The UT Forest Resources AgResearch and Education Center and Arboretum is located at 901 S. Illinois Ave. in Oak Ridge. A map can be found at forestry.tennessee.edu.
The Center's mission is to provide the land and supporting resources necessary for conducting modern and effective forestry, wildlife, and associated social, biological and ecological research programs; demonstrate the application of optimal forest and wildlife management technologies; and assist with transfer of new technology to forest landowners and industries.

Through its land-grant mission of research, teaching and extension, the University of Tennessee Institute of Agriculture touches lives and provides Real. Life. Solutions. utia.tennessee.edu.