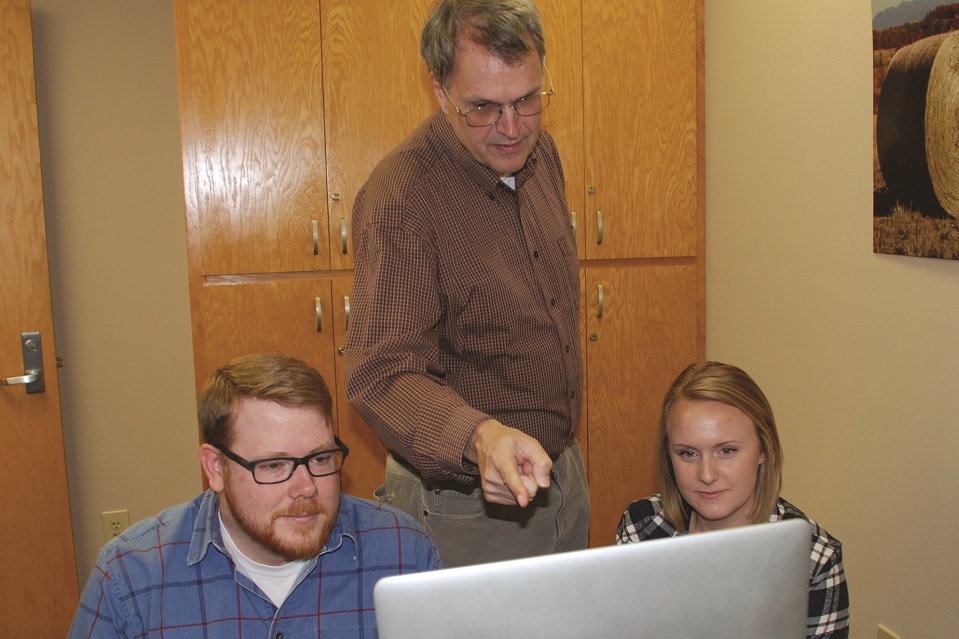 KNOXVILLE, Tenn. — According to USA Today, agricultural economics majors had the second-highest employment rate for all U.S. college majors.
As college students approach graduation, they eagerly hope to find jobs in their chosen fields of study. Achieving that goal depends on many variables such as the prevailing economy and job market. However, selecting a major that is in high demand certainly bolsters the odds of finding that job, and agricultural majors find themselves graduating in a field with notable strength in employment and compensation. In fact, a USDA-funded study indicates that growth in the agricultural job market is currently outpacing available graduates.
The study projects 57,900 agricultural jobs will open annually in the U.S. between 2015 and 2020, but only 35,400 students will graduate annually with agricultural-related degrees during this time period. A recent article by USA Today confirms the projections, ranking four agricultural majors in the top 15 majors with the lowest unemployment; of these four agricultural majors, agricultural economics has the lowest unemployment rate of all (0.74%). Further, the USDA study predicts that almost half of these agricultural jobs will be in agribusiness management, suggesting that the bulk of student shortage might be in this field.
"Students in our department can take courses on finance, policy, farm management, real estate appraisal, commodity markets, international trade and management," said Chris Boyer, associate professor of agricultural economics at the University of Tennessee Institute of Agriculture. "The skill sets learned in these courses are directly applied to real-world agriculture and food business issues," said Boyer.
"The diverse set of course work provides a broad base which accounts for the increasingly wide variety of jobs our students are landing each year," said Jon Walton, undergraduate coordinator for agricultural economics. "Students are finding employment with lending and banks; sales in animal pharmaceuticals, crop seeds and machinery; data analytics; animal processing; government agencies; and non-agricultural related jobs. These employers include Farm Credit Mid-America, Zoetis, Tennessee Farmers' Cooperative, USDA, Tennessee Department of Agriculture, Tennessee Farm Bureau, UT Extension, Tyson, Pilgrim's and others," added Walton.
Boyer indicated that while these are exciting times for students studying agricultural economics, this is not a new, trendy degree but one that is time tested. "The Department of Agricultural and Resource Economics at the University of Tennessee was established 100 years ago and has a long history of training future leaders of agriculture with an even brighter future ahead."
Students interested in studying agriculture, including agricultural economics and resource development, are encouraged to contact the ​UT Herbert College of Agriculture​ about admissions.
Through its mission of research, teaching and Extension, the University of Tennessee Institute of Agriculture touches lives and provides Real. Life. Solutions. ag.tennessee.edu.