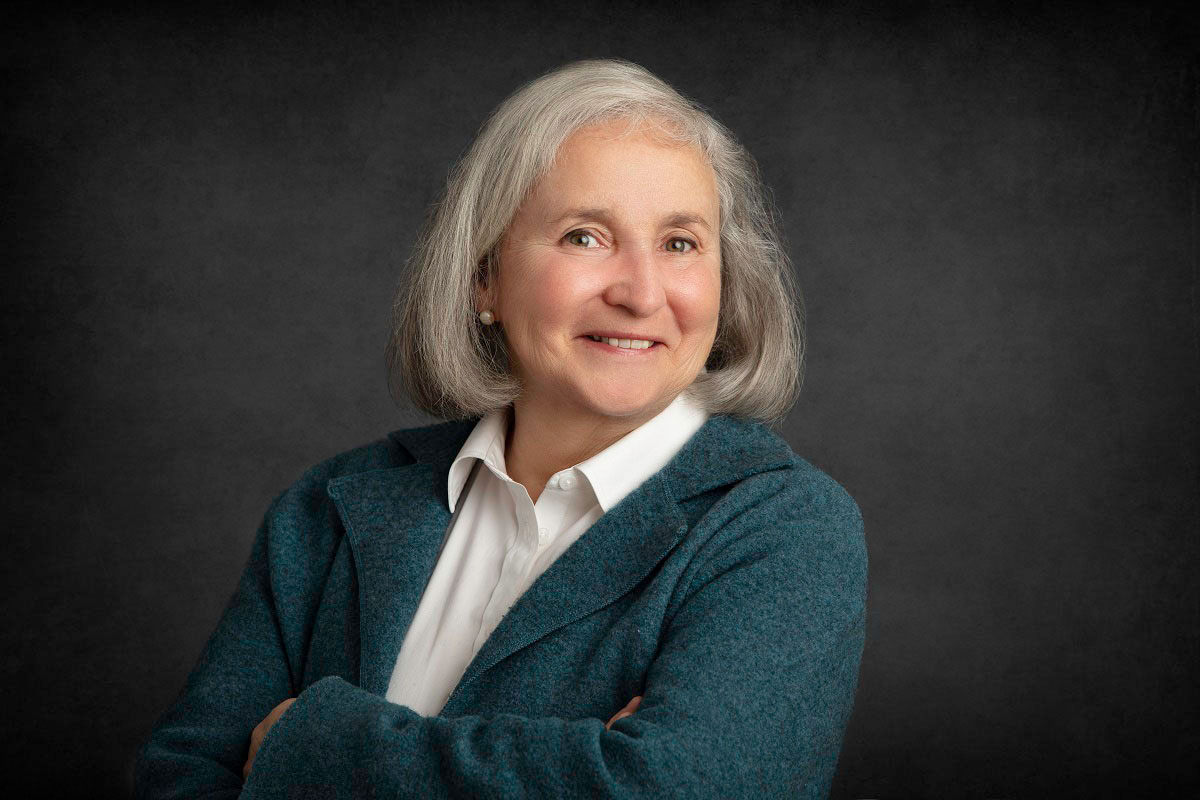 UTIA Department Head Honored for Lifelong Contributions
KNOXVILLE, Tenn. – Julie Carrier, professor and head of the University of Tennessee Department of Biosystems Engineering and Soil Science, was awarded the James R. and Karen A. Gilley Academic Leadership Award during the annual international meeting of the American Society of Agricultural and Biological Engineers (ASABE) in July.
The award was given in recognition of Carrier's exceptional leadership as department head as well as her ongoing dedication to furthering the UT Institute of Agriculture's mission to provide research and extension initiatives at the local, state, national and international level. Under her supervision, the department has developed new technologies and completed cutting-edge research and outreach efforts that have helped improve agricultural production worldwide.
Carrier says she is honored to receive the award, and that it was only made possible thanks to the support and collaboration of countless others. "Agriculture is a diverse field with a variety of components, and we all depend on one another as we seek new solutions for improving the world around us. The James R. and Karen A. Gilley Academic Leadership award acknowledges those whose leadership impacts and inspires others, but my work would not have been possible without the team I have the privilege of leading. I am proud to receive this award, but I am equally proud of the continuous hard work of those in my department."
Carrier received her doctorate in general engineering in 1992 from McGill University before joining UTIA in 2016. In addition to her role as department head, she is a lauded researcher whose work includes improving the harvesting and storage of medicinal plants as well as seeking new ways to maximize biomass quality, composition and production.
She has also worked as a professor for more than 16 years at the University of Arkansas and now at the University of Tennessee, teaching topics such as engineering design, behavior of construction materials, design presentation and reporting, scientific writing and professional development.
Carrier says her work as a professor allows her to help the next generation of scientists contribute to engineering and agriculture in new and exciting ways. "Engineers are an important part of our everyday life, almost everything we do depends on them in one way or another. When I teach my very talented students, it is a great privilege to witness how they take what they learn and apply it throughout their careers. As an educator, I am honored to contribute not only to the betterment of our field, but also to the students themselves that will eventually take on the roles we ourselves hold today."
Throughout her career, Carrier has published almost 100 peer-reviewed journal articles and served on more than 20 scientific panels with the USDA, National Science Foundation and Department of Education. She was also the recipient of the John L Imhoff Outstanding Research Award in 2015 at the University of Arkansas College of Engineering and has been a member of ASABE for more than 18 years.
ASABE is an international scientific, engineering and educational organization with members in more than 100 countries. Together, they collectively seek to advance engineering and its applications on agriculture, food and biological systems. Their annual awards spotlight members whose exceptional contributions impact their department, industry and the world at large.
During her almost two decades of service at ASABE, Carrier has held numerous leadership and development roles. In addition to serving as trustee on the Society Board of Trustees from 2019-22, she also served in multiple roles on committees within the Processing Systems Technical Community and Professional Department Heads committee.
Through its land-grant mission of research, teaching and extension, the University of Tennessee Institute of Agriculture touches lives and provides Real. Life. Solutions. utia.tennessee.edu.