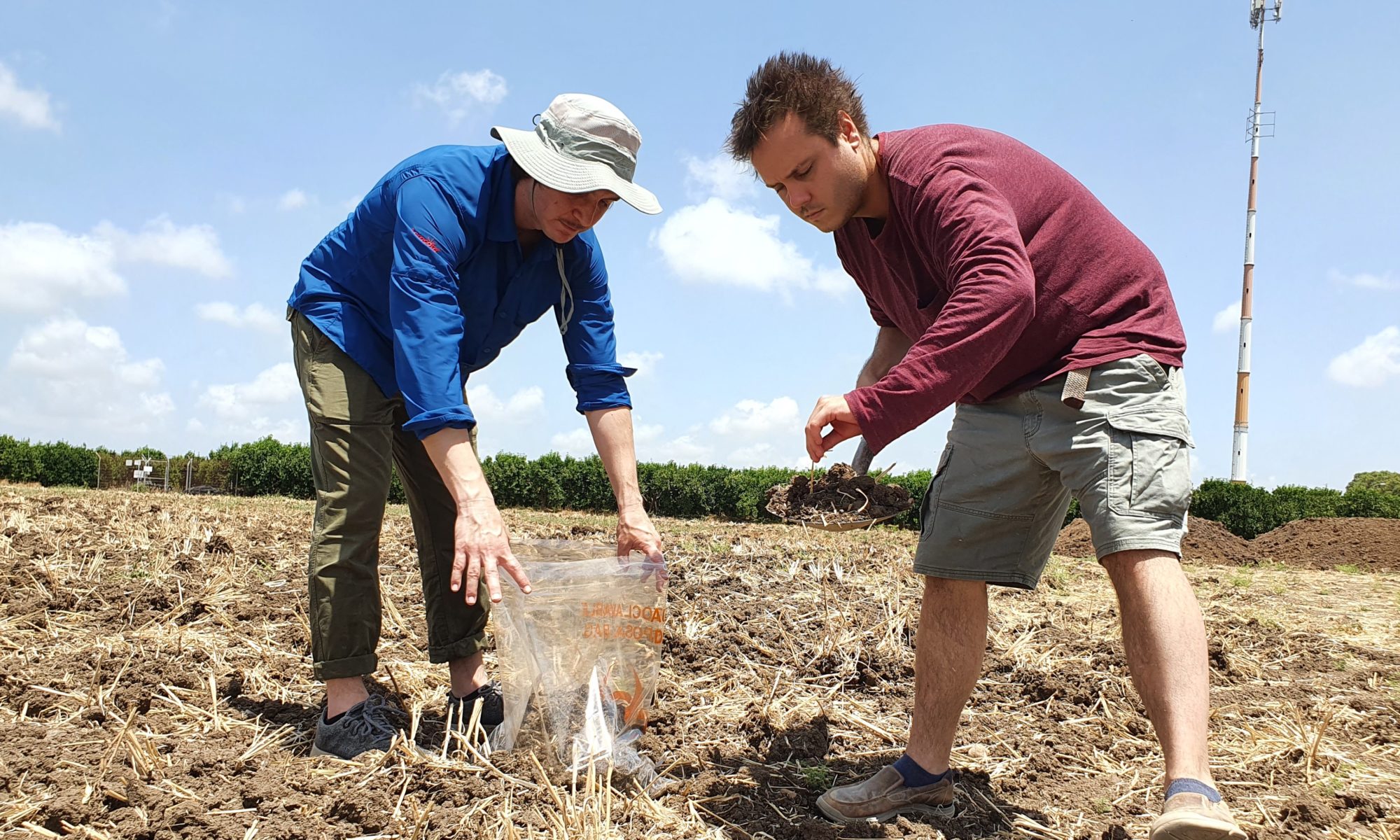 UTIA Faculty Member and BESS Doctoral Student Reflect on the Value of Global Research Collaboration
KNOXVILLE, Tenn. – University of Tennessee assistant professor Debasish Saha used a Global Catalyst Faculty Research grant to help a student create better models for predicting greenhouse gas emissions while also supporting the student's international collaboration. This grant program, run by the UT Center for Global Engagement, creates the opportunity for faculty to expand their research, collaborate globally and conduct more impactful work.
Through the Global Catalyst Faculty grant, Ryan Ackett, a Ph.D. student studying under Saha, visited Israel to meet their research collaborators and conduct fieldwork in person. The project seeks to understand and predict soil greenhouse gas emissions in relation to soil management and environmental stressors brought on by climate change. Saha and Ackett collect data in partnership with Ben-Gurion University of the Negev (BGU) in Israel to create better models for predicting greenhouse gas emissions.
Saha first received US-Israel Binational Agricultural Research and Development (BARD) funding for his project proposal in 2021, but felt compelled to pursue additional funding to create opportunities for student international exchange. The Global Catalyst Award provided the means.
"I wanted to strengthen the collaboration and education opportunities for the students, and after encouragement from Tom Gill, director of the Smith Center, to look into this grant, we got the funding that allowed Ryan to travel to Israel," said Saha. "CGE was instrumental for Ryan to have that international collaboration experience."
Most of the project's field research is happening in Israel, where wheat is grown under altered precipitation regimes to examine the effect this has on greenhouse gas emissions. Ackett recently spent two weeks there, where he was able to participate in fieldwork related to his own research at UT, interview his collaborators on their ideas to improve future collaboration and explore outside the lab as he traveled across the country collecting soil samples. Ackett will examine the samples in the lab here at the UT Institute of Agriculture and use the resulting data, as well as previously collected data, to develop models for determining future greenhouse gas emissions.
Ackett described both the ways his trip strengthened his research and the impact that collaboration had,
"It was wonderful to meet my peers and collaborators around the world for the first time and learn from their work firsthand. Having the chance to get my hands dirty and to see things up close was very valuable to me. I also got the chance to interview some of the students from the collaborating lab about their research and discuss how we might work together in the future to better predict greenhouse gas emissions under a changing climate."
Ackett learned from his colleagues at BGU that analyzing this issue from several different angles is crucial for creating a more comprehensive view on the issue of agricultural greenhouse gas emissions. Examining all the different subcategories on this topic that his colleagues in Israel are studying creates the opportunity for his modeling to have an even greater impact.
"Everybody is looking at things a little bit differently, and all of that is important because you need to look at things from all these different angles to get a big picture of how these greenhouse gas emissions are being driven holistically on a global scale," Ackett said, "The whole world consists of a whole lot of natural ecosystems and a whole lot of agricultural ecosystems, so being able to put all of that data together in some of the modeling work that I'm doing is something that will be important for my research."
Saha added, "I would encourage all the potential PIs, who get accepted in the BARD project, to apply through CGE for this Catalyst grant. I think having been able to send students to another country, to another institution, is a really interesting idea."
Saha and Ackett are hopeful that in the future more faculty will utilize both the BARD award and the Global Catalyst Faculty grant to connect students here in Knoxville to issues and topics around the world.
The deadline for the 2022 Global Catalyst Faculty grant application is November 11 at 5:00 p.m. ET.
Through its land-grant mission of research, teaching and extension, the University of Tennessee Institute of Agriculture touches lives and provides Real. Life. Solutions. utia.tennessee.edu.