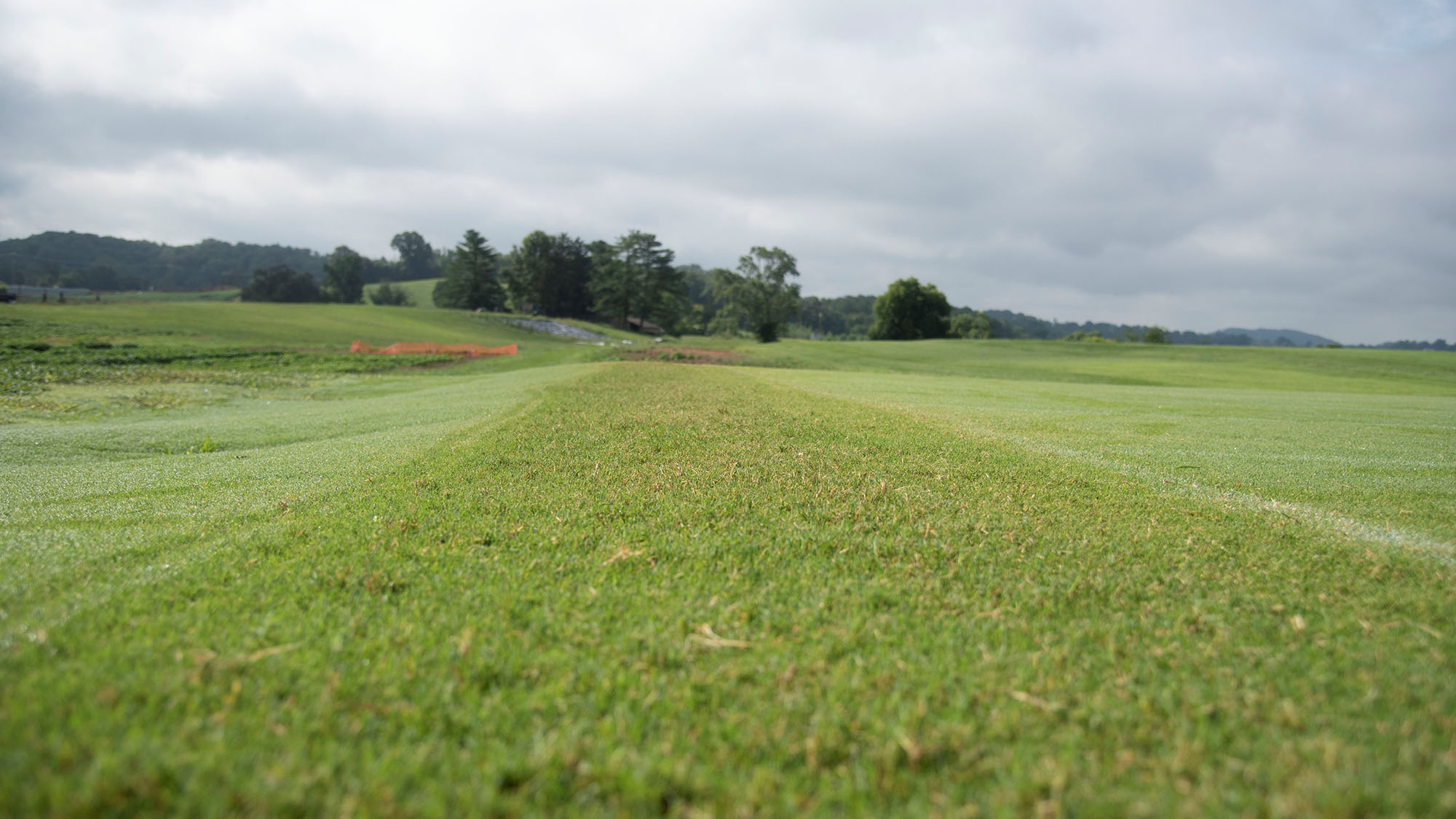 UT Institute of Agriculture Continues Offering Digital Series on Turfgrass
KNOXVILLE, Tenn. — The University of Tennessee Institute of Agriculture is continuing its monthly digital learning series beginning Tuesday, April 4, titled Tennessee Turf Tuesday. The free monthly webinar will occur on the first Tuesday of each month from April continuing through October, with each session highlighting a different area of turf management.
Monthly sessions will provide listeners with the latest research from faculty, staff and students in the UT Turfgrass Science Management Program. The live webinar will be held 11:30 a.m. to 12:30 p.m. EDT; however, all sessions will be recorded and archived for later on-demand viewing.
"The growth of Turf Tuesdays has really been special," says Jim Brosnan, professor in the UT Department of Plant Sciences and director of the UT Weed Diagnostic Center. "We have a great lineup of guests for 2023 and look forward to sharing our discussions with turfgrass managers across the region."
Topics for the sessions are as follows:
April 4 – Regulations Affecting Pest Management Products
May 2 – World Cup Update
June 6 – All Things Dollar Spot
July 11 – A New Era at UT Turfgrass
August 1 – Disease Control Update
September 5 – Supply Chain Issues & Pest Management
October 3 – The Sod Checkoff. What is it? Why is it Important to You?
Sessions provide continuing education opportunities from the Golf Course Superintendents Association of America and American Sports Builders Association CEUs. The webinar will additionally offer pesticide re-certification credits in Alabama, Georgia, Hawaii, Kentucky, Michigan, Mississippi, South Carolina, Tennessee, Texas and West Virginia.
To see more details on digital learning sessions, register for webinars, or view archived webinars visit tnturfgrassweeds.org/turftuesday.
Through its land-grant mission of research, teaching and extension, the University of Tennessee Institute of Agriculture touches lives and provides Real. Life. Solutions. utia.tennessee.edu.