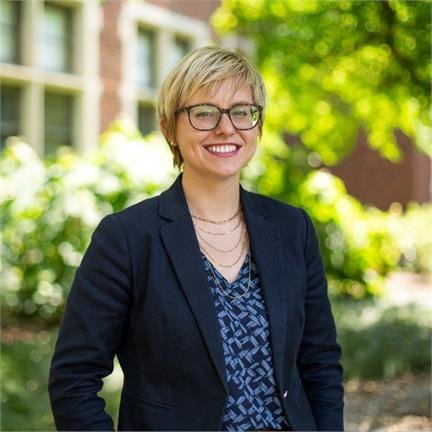 UT Institute of Agriculture Presents Top Faculty and Staff Awards for 2023
KNOXVILLE, Tenn. – The University of Tennessee Institute of Agriculture recognized some of its top faculty, staff, researchers and Extension experts at UTIA's annual awards and promotions luncheon on the UTIA campus in Knoxville on August 15, 2023. Many of the awards are gifts made possible by faculty, alumni and friends of the Institute.
UT Institute of Agriculture Senior Vice Chancellor and Senior Vice President Keith Carver hosted the award winners and celebrated their work. "I'm excited to celebrate the amazing work of our UTIA faculty and staff," says Carver. "These awards are well-deserved and represent our employees' steadfast dedication to their work, the Institute and the people of Tennessee. The impact of their accomplishments and passion will be felt for generations to come."
Lauren Henry, director of communications for the office of advancement, is the recipient of the UT Smith Center for International Sustainable Agriculture Outstanding Staff Global Engagement Award. The award recognizes individual staff members for their outstanding engagement in support of globalizing the university's missions of teaching, research, and/or extension. This award honors the contributions of individuals who make international programming more accessible to faculty, staff, and students and/or who raise the visibility of international programming across the Institute.
Henry has been with UTIA nine years, serving that entire time in advancement, and she was praised for bringing a high level of creativity to her work. She often has an eye to a camera – both still and video – and captures images everywhere from the UT Gardens to foreign jungles and row crops in Africa. This summer, she was part of a group who traveled to Cambodia, leading farmer-to-farmer volunteers, and she documented crop production, nutrition and soil health.
Through its land-grant mission of research, teaching and extension, the University of Tennessee Institute of Agriculture touches lives and provides Real. Life. Solutions. utia.tennessee.edu.