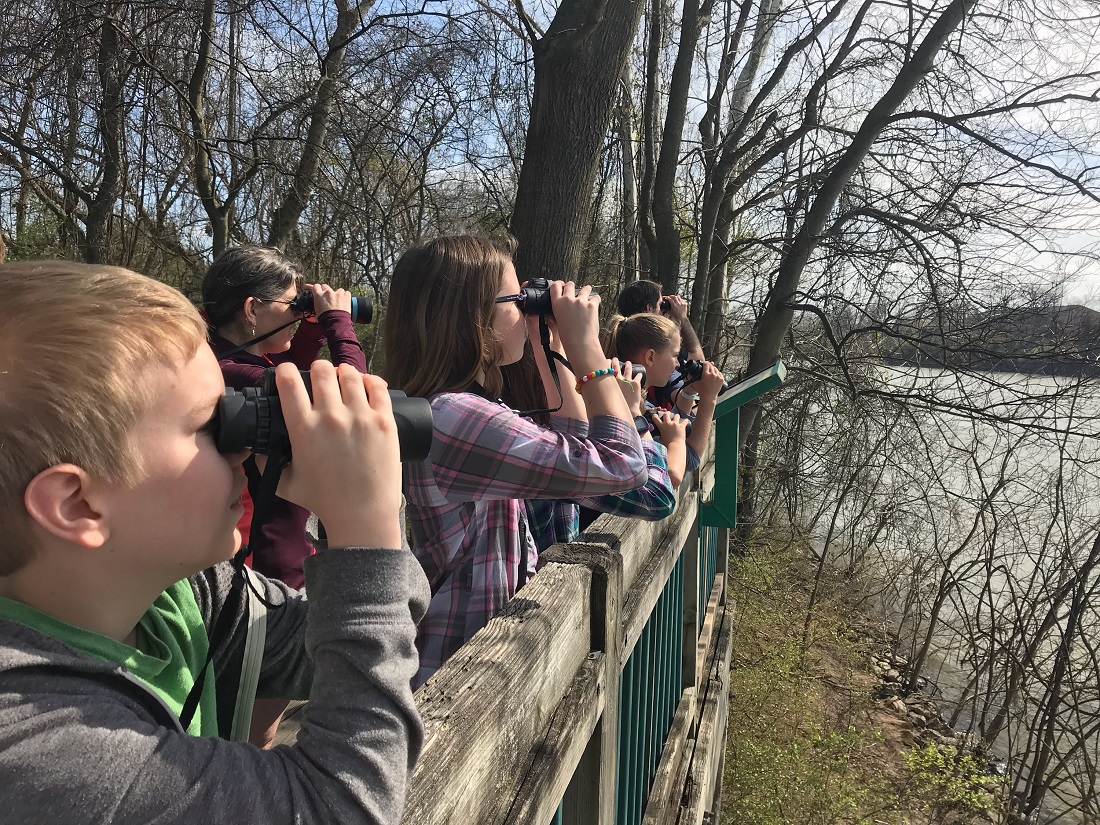 Curriculum Teaches Students About Citizen Science and More
KNOXVILLE, TN — Lessons for youth in science, technology, engineering and mathematics don't have to use robotics, rockets or geographic information system mapping, although all are often employed. STEM learning can be as simple as observing the natural world around us. And learning to do so turns youth into citizen scientists.
Andrew Lantz, a 4-H youth development agent with University of Tennessee–Tennessee State University Extension Davidson County, uses wild birds to teach youth STEM concepts. The lesson plans he developed to engage youth in STEM studies involving birds have won him a first-place award from the National Association of Extension 4-H Youth Development Professionals, as announced during the organization's virtual conference late last fall. The organization selected Lantz's curriculum as the top winner in the category of communications awards — individual education piece.
The curriculum also assists youth to become citizen scientists. In this growing area of emphasis for scientific studies, ordinary citizens help to collect data that helps researchers test hypotheses and develop large data sets, many of which would not be possible were it not for the contributions of members of the public. In Lantz's lessons, for example, youth learn to take bird inventories that contribute to population estimates of different bird species.
"Many STEM skills are really just understanding the nature of how science works," Lantz says. "So we can go out and make a list of the birds we see, and there are so many different conversations we can have."
One example, he adds, is data presentation. "We can see five cedar waxwings fly by and then they disappear and two waxwings land on the feeder. And I ask 'how many waxwings is that?' Some youth will say seven, and others will say, those are just two from the original five. We then proceed to discuss gathering data and wanting to avoid assumptions, which is a foundation of scientific research."
While Lantz' curriculum begins with the basics—what citizen science is, how to use binoculars, and how to create an eBird checklist at eBird.org, which students use to document the species they see—his lessons quickly pivot to encouraging youth to ask questions and identify ways to find scientific answers.
"Learning to conduct citizen science in general is a really good entry point for kids to realize that you don't have to be a professional scientist to help inform scientists to do better conservation work," Lantz says. "So recognizing that they're a part of science is really great."
The learning-by-doing approach teaches youth about healthy living, including moving more and being aware of calories and nutrition. In "Bird Olympics," children time themselves as they sprint 100 yards, then learn how to convert their speed to that of the flights of birds. From there, they may learn, "I'm faster than a house sparrow, but I'm slower than a crow." The youth also see how fast they can flap their arms like wings, how far away they can detect smells, and then compare the energy they receive from a healthy snack to the nutrition birds derive from insects and seeds.
Lantz developed a total of four lesson plans and then rounded out the curriculum with resources for further learning drawn from teaching materials called Flying Wild, from which the Bird Olympics are drawn, and a myriad resources from the prestigious Cornell University Lab of Ornithology.
Lantz has been teaching Davidson County youth lessons about birds since 2017, when Nashville became one of six U.S. cities to receive national 4-H council grants to develop teaching on healthy living and STEM for use in 4-H clubs. Lantz, a former science teacher himself, soon began presenting the birding lessons in schools, in after-school programs at about 12 Metro area schools. From there, he began teaching birding in summer camps at the UT 4-H Center in Columbia and in a Tennessee State University camp in the university, which Lantz created with TSU's Tom Broyles called 4-H Grows Scientists and Leaders program. In all, Lantz estimates he has reached more than 2,000 area youth at 15 to 17 schools.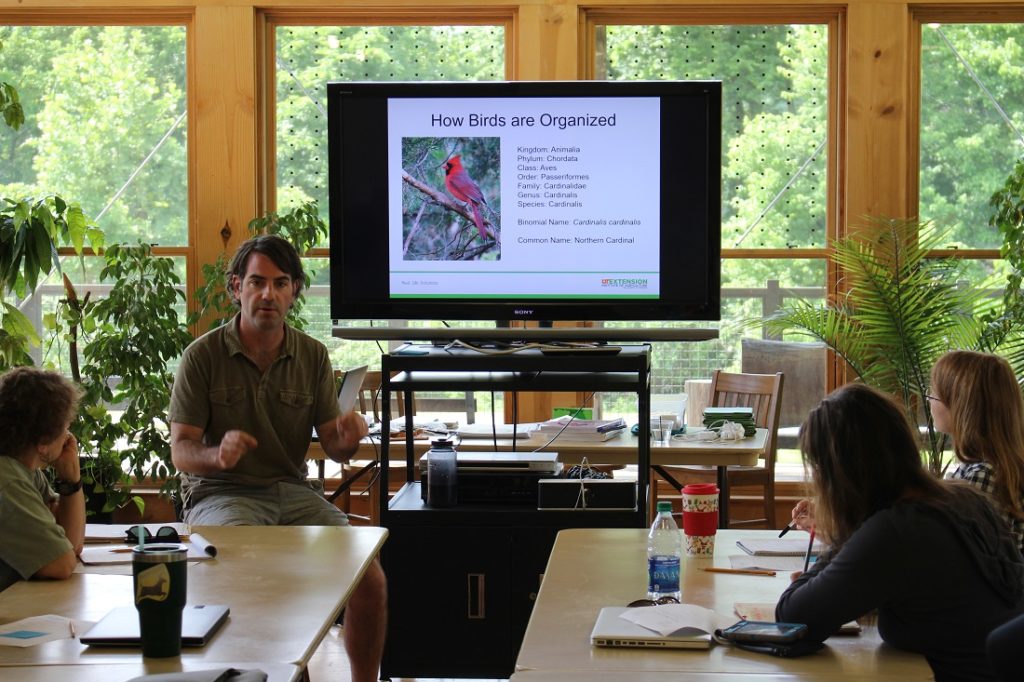 In 2018, at the suggestion of then-regional 4-H specialist Jamie Harris, Lantz set out to formalize the lessons into detailed, written curriculum that others could use and teach. He teamed with curriculum specialist Jennifer Richards, an assistant professor with the UT Department of Agricultural Leadership, Education and Communications, on the effort. The outcome is UT Extension publication W 799, Citizen Science: Birding, Introduction to Birds and Their Behavior. The publication is available for free so other 4-H agents, schoolteachers and home schoolers, among others, can use it for their programs. The publication can be found at tiny.utk.edu/birding.
"STEM programming is an integral part of the 4-H youth development program," says Justin Crowe, UT's director and state 4-H program leader. "Being able to educate youth using non-traditional programs, especially in an urban setting, is a wonderful opportunity to get young people excited about learning STEM concepts. We are proud of Andrew for receiving this award."
In addition to teaching the curriculum, Lantz also serves as adviser for an area youth birding club, which meets on Saturdays at Shelby Bottoms. He also presents adult beginning and intermediate birding classes through Nashville Community Education. The portion of funds he receives from those fee-based courses is used to support 4-H club activities.
To learn more about the birding curricula and programs, contact Lantz at the UT-TSU Extension Office. The number is 615-862-5995.

Through its land-grant mission of research, teaching and extension, the University of Tennessee Institute of Agriculture touches lives and provides Real. Life. Solutions. utia.tennessee.edu.