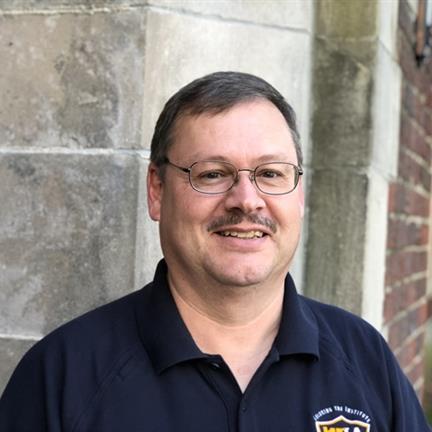 UT Institute of Agriculture Presents Top Faculty and Staff Awards for 2022
KNOXVILLE, Tenn. – The University of Tennessee Institute of Agriculture recognized some of its top faculty, staff, researchers and Extension experts at UTIA's annual Awards and Promotions luncheon on the UTIA campus in Knoxville August 16, 2022. Many of the awards are gifts made possible by faculty, alumni and friends of the Institute.
UT Institute of Agriculture Senior Vice Chancellor and Senior Vice President Carrie Castille hosted the award winners and celebrated their work. "I am so excited to recognize excellence as exemplified by the award-winning members of our UTIA faculty and staff," Castille says. "Their continuing commitment to our land-grant mission ensures that the Institute develops and delivers real-life solutions to improve the health and economy of our state and beyond while also enhancing our environment."
Mark Young, an Information Technology Coordinator with Information Technology Services, is one of three winners of the AgResearch Dean's Award for Outstanding Professional Staff. In his 28 years with the Institute, Young has also been recognized with a Certificate of Appreciation from UTIA for Technician Training on GPS and GIS. His previous experience at UTIA includes serving as a research associate at the Forest Resources AgResearch and Education Center and as GIS Coordinator for the UT AgResearch administration.
"I am honored to be recognized with this award," Young says. I enjoy working with so many interesting and dedicated co-workers, AgResearch colleagues, and others I have known throughout UTIA!"
Young lives near Crossville, Tennessee, and he counts among his many accomplishments bringing a greater awareness and application of GIS and related spatial and database technologies to UTIA's AgResearch and Education Centers. 
Young shares the award with Jason Williams, a research associate at the AgResearch and Education Center in Milan, Tennessee, and Kathy Dalton, a Coordinator III in the UTIA Office of Sponsored Programs.
Through its land-grant mission of research, teaching and extension, the University of Tennessee Institute of Agriculture touches lives and provides Real. Life. Solutions. utia.tennessee.edu.