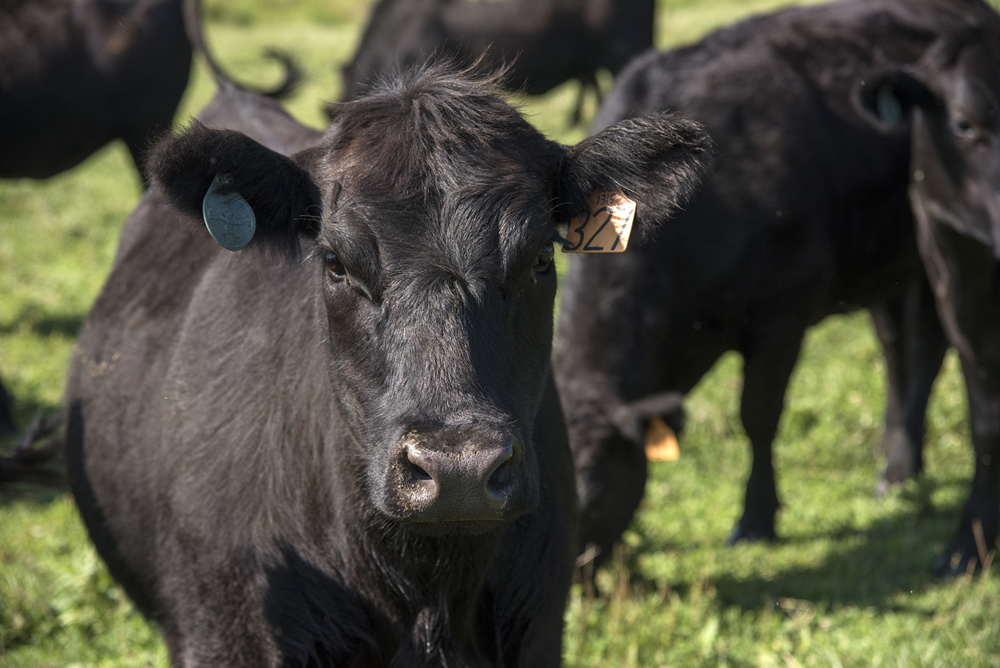 KNOXVILLE, Tenn. – Second only to accidents involving farm equipment and machinery, animals are the most likely cause of injury when working in a farm environment. But University of Tennessee Extension veterinarian Lew Strickland says working around farm animals can be made safe and enjoyable by following a few simple rules.
"In summer months, some farms employ teenagers who are out of school or have functioning agritourism operations with the general public visiting their farms," says Strickland. "These populations sometimes have had little exposure to farm animals or farm safety practices, so these farm operations should take extra precautions to lessen the risk of injury."
Large farm animals are considered prey, so their behavior is instinct-driven. Their sight, hearing and movements, like kicking or biting, are designed to protect them from predators. However, farm animals are less able to determine whether a movement or sound is a threat or not. So, anyone working with farm animals should always use caution and slow, calm movements.
"Intact males, such as bulls, are naturally aggressive, and dams with new babies are also naturally protective," continues Strickland. "Sick animals and animals who are separated from the group may also be naturally defensive, and so more likely to accidentally cause injury."
Strickland suggests deploying these simple tips when working around large farm animals to prevent injury:
– Dress properly, with sturdy shoes, long pants and leather gloves, if needed. Open toed shoes should never be worn around farm animals.
– Approach unfamiliar animals in pairs, rather than alone.
– When approaching farm animals, have an escape plan in mind.
– Ensure the animal can see and hear your approach. Speak calmly and approach slowly.
– Watch your footing.
– Approach dams with newborns and intact males very carefully.
– Be mindful of the animal's body language and back away if the animal feels threatened.
– Maintain equipment such as halters and corrals in good condition.
– Avoid dramatic changes to an animal's daily routine.
Strickland says the most important rule of thumb is for those who are unfamiliar with farm animal behavior to approach animals in the company of someone who is.For more information and articles like this one, check out the UT Beef and Forage Center website at utbeef.com. Every month, specialists post articles on topics like profitability, calving, nutrition, disease prevention, forages and more.
Through its mission of research, teaching and extension, the University of Tennessee Institute of Agriculture touches lives and provides Real. Life. Solutions. ​ag.tennessee.edu​.