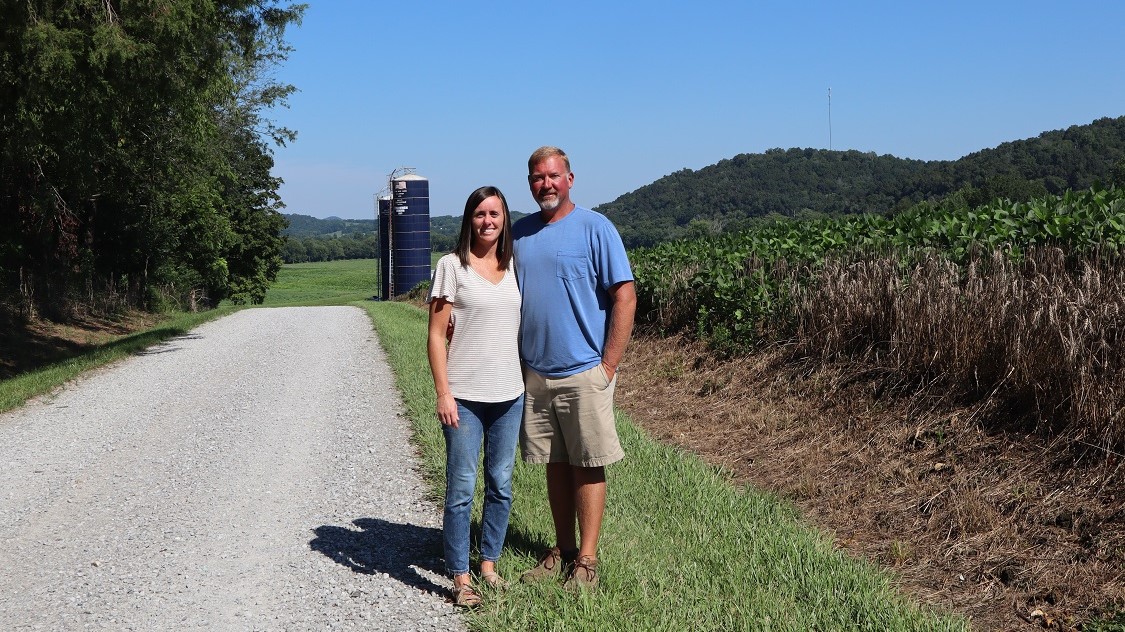 Annual Honor Bestowed by UT Extension
When Kyle Owen started his farming operation in 2004, he had 32 acres of burley tobacco and some farming equipment that he pulled out of weedy fencerows. Being named Tennessee Farmer of the Year could not have been further from his mind. Yet in his nearly 20 years of farming, his passion for agriculture, work ethic, and business sense have combined to morph that original 32 acres of tobacco to more than 6,000 acres of corn, soybeans and wheat as well as tobacco, watermelons and pumpkins. That's among the many reasons that Katie Martin, University of Tennessee Extension-Smith County agriculture agent and county director, was proud to nominate Owen to be the 2023 Tennessee Farmer of the Year. Though the process involved a detailed and rigorous application, she was very excited that the effort was rewarded.

"I admire Kyle's hard work and determination," Martin says. "Very few people can build what Kyle has built as a first-generation farmer. The way he has diversified and grown his farm inspires all those young people who dream of a career in production agriculture but aren't blessed to grow up on a multi-generational farm. Kyle is a testament that it is possible to make it. He has faced many challenges and has overcome each one with a little innovation and a lot of grit."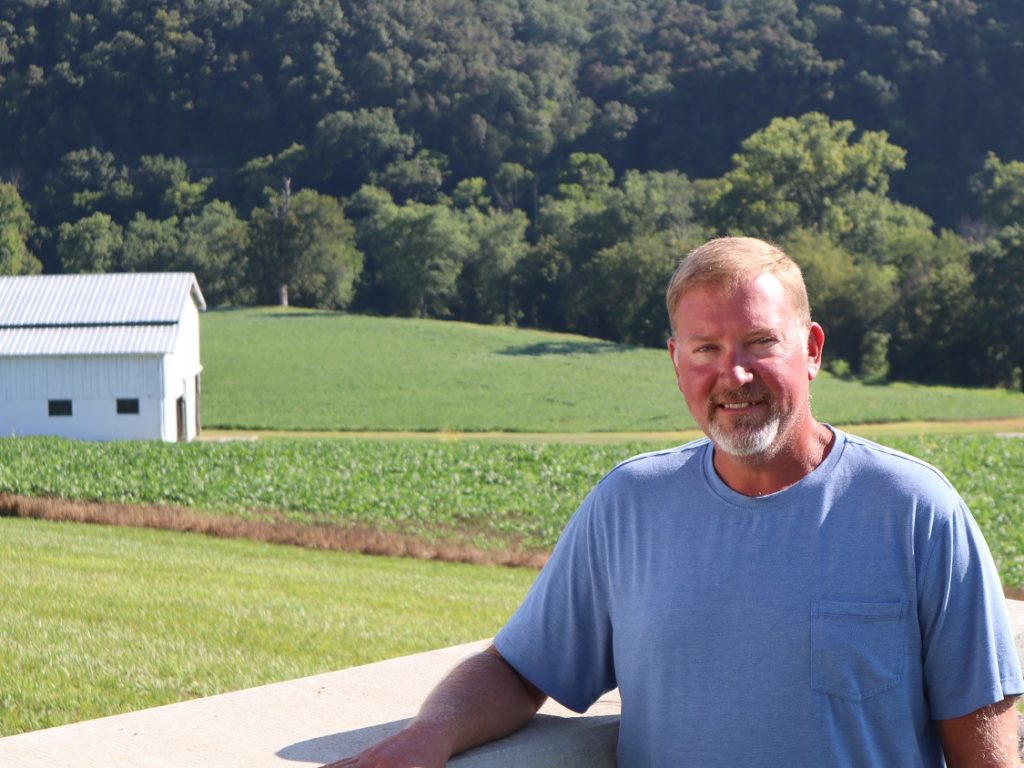 When asked how he was able to grow his operation Owen says, "Although it was a struggle with very little labor and equipment, that first crop was a success. I had a profitable year and began a plan to grow 50 acres the next year and 80 acres the following year, and by 2011, I had purchased my first farm, had a full lineup of equipment, and was growing nearly 300 acres of tobacco."

He continues his story with more emphasis on planning and crop diversification. "While tobacco had been good to me," says Owen, "I knew to stay profitable I needed to diversify my operation and get a steady crop rotation. So, in 2011 I leased an additional 350 acres, bought a combine and planter, and began my endeavor into corn and soybean production." Owen has continued plans for expansion by adding row crop acreage, additional grain storage and even plans for agritourism in the future.

With Owen's busy schedule on the farm, he still finds time to serve other farmers and the agricultural community at the county, state and national levels. He has served on the Smith Farmers Co-op Board of Directors, the Smith County Soil Conservation District Board, and the Farm Credit Mid-America Advisory Council. Owen is also a member of the Smith County Farm Bureau and while eligible was active in the Tennessee Young Farmers & Ranchers program. The Tennessee Farm Bureau supports the Sunbelt Farmer of the Year program and the selection of the state farmer of the year.

"We congratulate Kyle on his accomplishments as a first-generation farmer and being named Tennessee Farmer of the Year," said Eric Mayberry, president of the Tennessee Farm Bureau Federation. "We wish him all the best as he represents Tennessee at the Sunbelt Ag Expo in October."

Owen is proud to farm alongside his wife Miranda, who is vital to the accounting, recordkeeping and management of the farm.

As the Tennessee Farmer of the Year, Owen will be honored at the UT Institute of Agriculture's annual Ag Day event in Knoxville, this year to be held September 23. He will also compete in the Sunbelt Ag Expo Southeastern Farmer of the Year competition, the winner of which will be announced in October at the Sunbelt Ag Expo in Moultrie, Georgia.

"We are excited to participate in this program each year," says UT Extension Dean Ashley Stokes. "Mr. Owen represents thousands of hard-working, innovative producers from across Tennessee with whom UT Extension is proud to provide real life solutions for their businesses and communities."

Through its land-grant mission of research, teaching and extension, the University of Tennessee Institute of Agriculture touches lives and provides Real. Life. Solutions. utia.tennessee.edu.