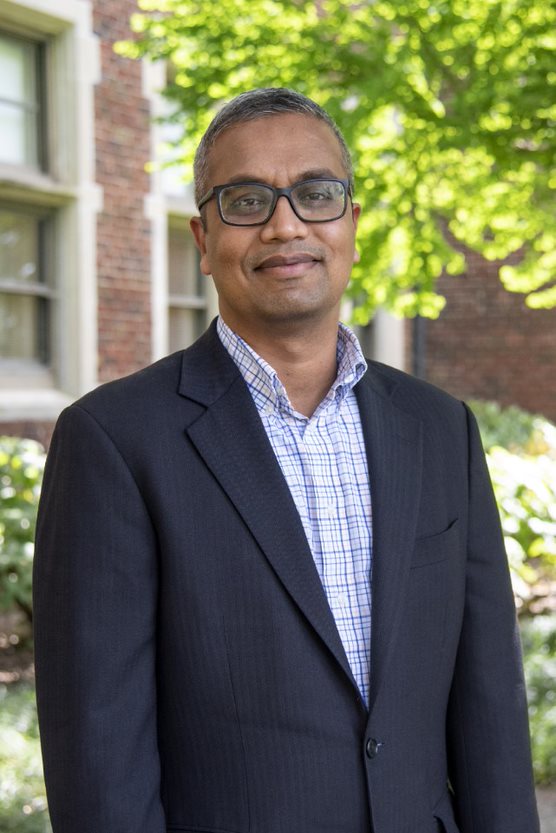 UT Institute of Agriculture Presents Top Faculty and Staff Awards for 2023
KNOXVILLE, Tenn. – The University of Tennessee Institute of Agriculture recognized some of its top faculty, staff, researchers and Extension experts at UTIA's annual awards and promotions luncheon on the UTIA campus in Knoxville on August 15, 2023. Many of the awards are gifts made possible by faculty, alumni and friends of the Institute. The event included several new honors this year.
UT Institute of Agriculture Senior Vice Chancellor and Senior Vice President Keith Carver hosted the award winners and celebrated their work. "I'm excited to celebrate the amazing work of our UTIA faculty and staff," says Carver. "These awards are well-deserved and represent our employees' steadfast dedication to their work, the Institute and the people of Tennessee. The impact of their accomplishments and passion will be felt for generations to come."
Sreedhar Upendram, associate professor in the Department of Agricultural and Resource Economics, is the recipient of The Charles and Patricia Goan Excellence in Customer Service Award. This award, established by Dean Emeritus Charles Goan and his wife, Pat, recognizes Extension employees who complete or aid in completing exemplary work to further Extension priorities, and provide or aid in providing Extension customers with excellent service, knowledge and information as requested. The award recognizes excellence and is open to all faculty and staff.
"It is a great honor and privilege to serve as a Community and Economic Development Specialist," says Upendram. "I owe this to the great leadership from UTIA and the support of Extension agents as well as stakeholders across the state."
Upendram has been with UTIA for six years and teaches special topics in agricultural economics. One area of specialty is community and rural economic development. Counted among his most memorable moments and valued accomplishments are the many relationships built with Extension agents, faculty, staff, administrators and stakeholders.
Upendram has a doctorate in agricultural economics from Kansas State University, Manhattan, and a bachelor's degree in agriculture. He received the Ann and Bill Hicks Outstanding New Extension Worker Award in 2022, the Tennessee Association of Agricultural Agents and Specialists Early Career Award in 2022, and the Bonnie Teater Community Development Early Career Achievement Award from the Southern Rural Development Center in 2021.
Through its land-grant mission of research, teaching and extension, the University of Tennessee Institute of Agriculture touches lives and provides Real. Life. Solutions. utia.tennessee.edu.