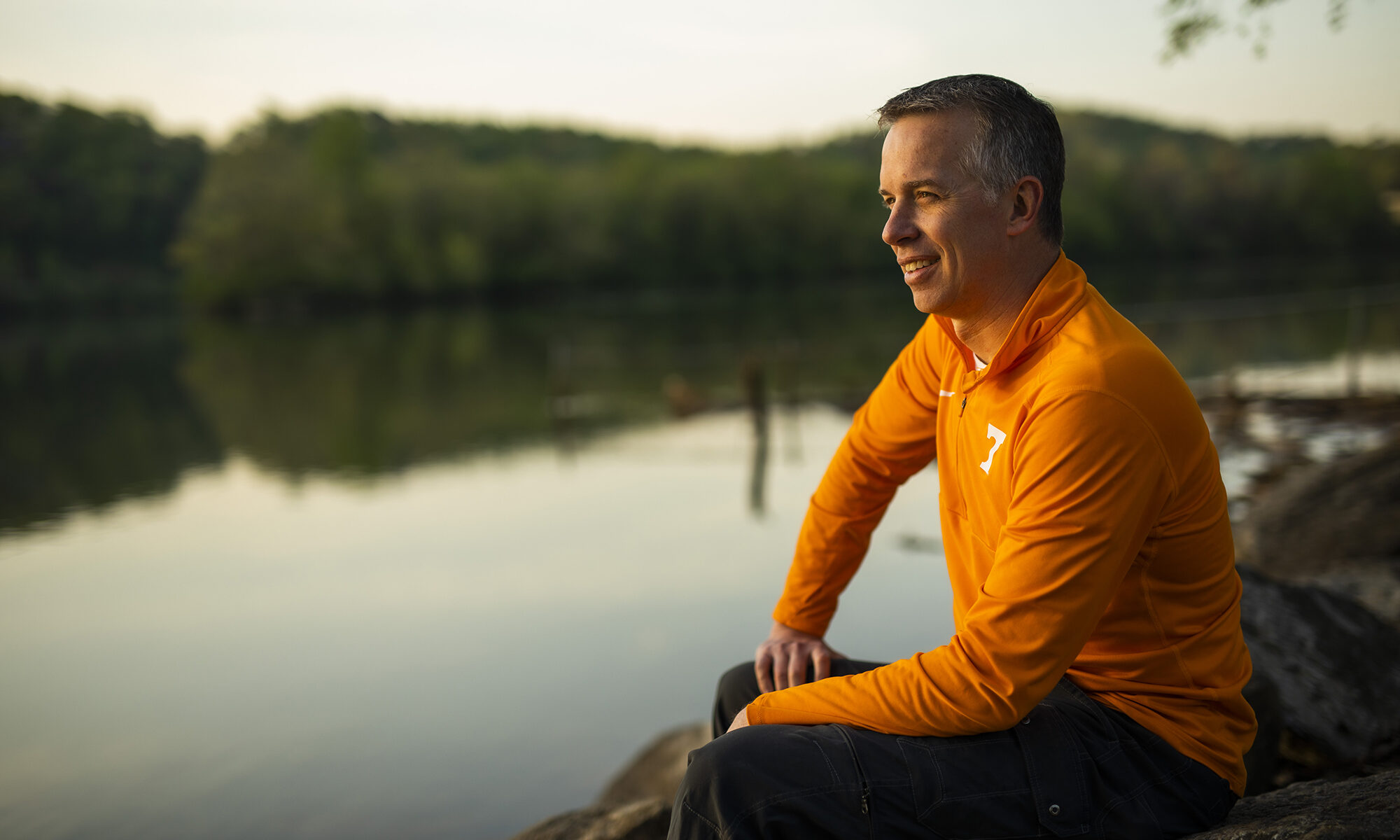 Brad Collett Looks to Engage and Work with Leaders across the 13-state Appalachian Region
KNOXVILLE, Tenn. – Brad Collett, director of the Tennessee RiverLine initiative of the University of Tennessee Institute of Agriculture, is one of 40 fellows from 13 states chosen for the 2023-2024 Class of the Appalachian Leadership Institute.
Through the Appalachian Leadership Institute developed by the Appalachian Regional Commission, Collett and the other fellows will participate in seminars and best practice reviews from October 2023 to July 2024. The purpose is to help professionals from various sectors, including tourism, healthcare, education and civil service, improve and enhance leadership and economic development opportunities across the Appalachian region. Fellows submitted an application in a competitive process to be considered.
Collett is a professor in the Department of Plant Sciences at the Herbert College of Agriculture and a member of the faculty of the UT School of Landscape Architecture, a collaboration with the UT College of Architecture and Design. He was also recently honored in August with the E.R. "Prof" Lidvall Outstanding Teacher Award, which recognizes UTIA faculty who are committed to excellence in the classroom and to the needs and interests of the students.
The Tennessee RiverLine is a continuous system of outdoor recreation experiences along the 652 miles of the Tennessee River, from Knoxville to its confluence with the Ohio River in Paducah, Kentucky. It was initially envisioned by a student in one of Collett's classes. Under Collett's leadership, the Tennessee RiverLine has since grown to an initiative that engages 46 cities and counties in three states collaboratively working to achieve this shared vision.
"The Appalachian Leadership Institute presents a timely opportunity to engage with and be inspired by leaders who are shaping the future of the 13-state Appalachian Region," said Collett. "I'm eager to apply what I learn through this prestigious program to accelerate the economic development initiatives of the Tennessee RiverLine and UT Extension to the benefit of the communities we serve across the valley. This is the work of the modern land grant university."
The Appalachian Leadership Institute is a comprehensive regional leadership training program developed in partnership with the University of Tennessee, Knoxville; The Howard H. Baker School of Public Policy and Public Affairs; Tuskegee University; and Collective Impact. Learn more at www.arc.gov/leadership.
The Appalachian Regional Commission is an economic development entity of the federal government and 13 state governments focusing on 423 counties across the Appalachian Region. ARC's mission is to innovate, partner, and invest to build community capacity and strengthen economic growth in Appalachia to help the region achieve socioeconomic parity with the nation.
Through its land-grant mission of research, teaching and extension, the University of Tennessee Institute of Agriculture touches lives and provides Real. Life. Solutions. utia.tennessee.edu.