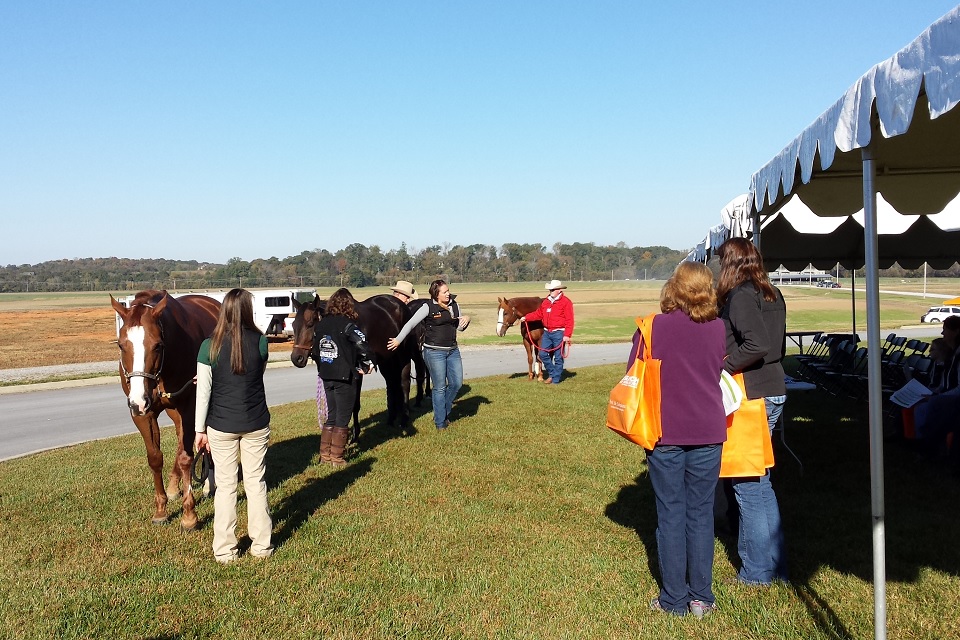 ​Three Regional Events for Equine Industry and Enthusiasts
KNOXVILLE, Tenn. ­– University of Tennessee Institute of Agriculture field days are a calendar staple for growers, gardeners, and producers every year. And, for horse owners or equine enthusiasts, attending one of three regional Horse Management Field Days is a fall highlight.

From September 12 to September 19, three horse management events will take place at locations all across the state. Horse owners, business operators, and equine enthusiasts of all ages, including children, are invited to learn about different facets of horse management. Topics ranging from equine first aid, emergency care, leg wrapping, disaster preparedness and more will be covered during various hands-on sessions throughout each event.

All ages and experience levels are welcome to attend. Faculty from UT's Department of Animal Science, UT Extension and the UT College of Veterinary Medicine will be teaching at each field day. Here are the dates and locations:

– September 12, UTIA Campus, Knoxville, Brehm Animal Science Building, 4-8 p.m. EDT
– September 17, Middle Tennessee AgResearch and Education Center, Spring Hill, 5-9 p.m. CDT
– September 19, Ames Plantation, Grand Junction, 4-8 p.m. CDT

Each event is open to the public and includes dinner. Attendees are encouraged to bring a stethoscope to the field day to use during hands-on sessions.

Cost to attend is $5 for preregistration or $10 the day of the event. Those planning to attend can register online at UTHorse.com or directly through the UTIA Marketplace. Registration can also be mailed to Jennie Ivey at 2506 River Drive, Knoxville, TN 37996. Please make checks payable to the University of Tennessee and include the names of all attendees.

For more information, contact Jennie Ivey at 865-974-3157 or by email at jzivey@utk.edu.

Through its mission of research, teaching and extension, the University of Tennessee Institute of Agriculture touches lives and provides Real. Life. Solutions. ag.tennessee.edu.