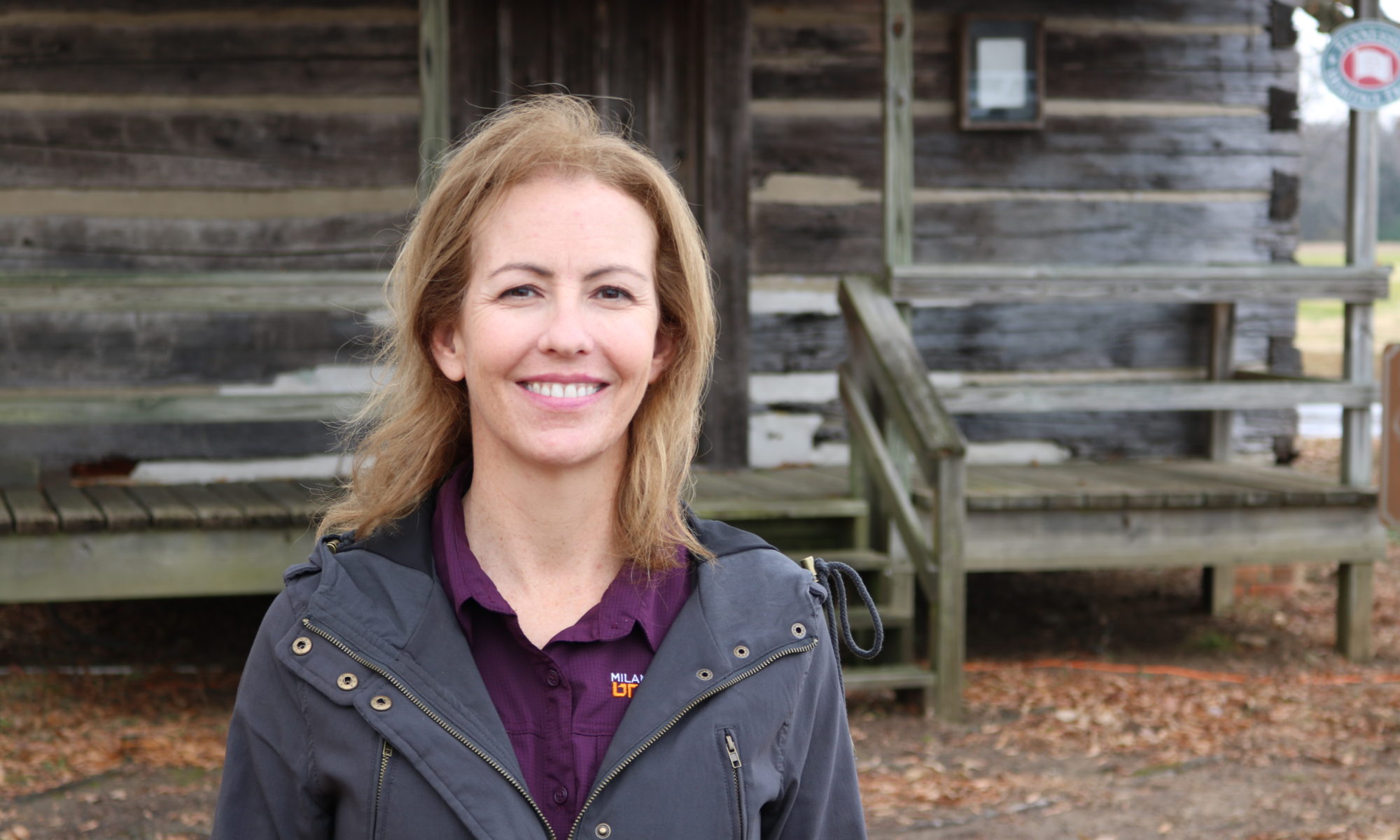 Milan's LesLee Smelser Recognized with Center Director's Award for Support Service
MILAN, Tenn. – University of Tennessee AgResearch has presented the 2021 Director's Award for Support Service to LesLee Smelser of the Milan AgResearch and Education Center. Smelser has served the AgResearch and Education Center for five years, and in that time has played a vital role in its success.
LesLee Smelser joined the Milan AgResearch and Education Center in 2016, as two employees with over 50 years of experience retired. Since then, she has truly made the role her own, including handling both Milan No-Till Field Day and the Fall Folklore Jamboree. When the 2020 No-Till Field Day was moved online, she took over the administrative scheduling and organizing, helping to pull together an online program, VIP breakfast and event sponsorships.
Milan AgResearch and Education Center director Blake Brown nominated Smelser for the award. In part he wrote, "She has been there for us through thick and thin, and she proved to me that not only is she pleasant, dedicated and hardworking, but she is also tough."
Brown continues, "LesLee put in a lot of extra effort and time and went above and beyond the call of duty to produce a great product that we were ultimately very proud of."
Outside of work, Smelser has completed work towards her Masters degree in Agricultural Leadership, Education and Communications. She is married and has two teenage children and is involved in the Milan Junior Auxiliary.
Through its land-grant mission of research, teaching and extension, the University of Tennessee Institute of Agriculture touches lives and provides Real. Life. Solutions. utia.tennessee.edu.