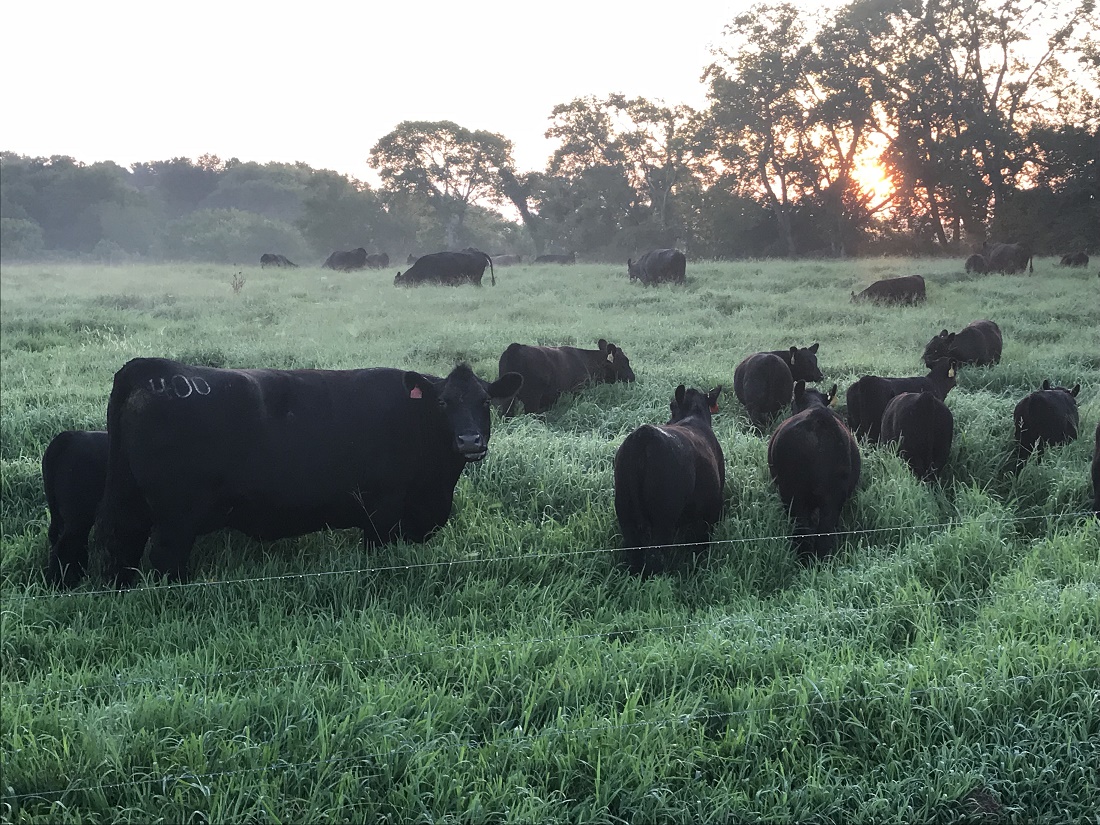 Improvements Will Enhance Support to State's Animal Agriculture Industries

KNOXVILLE, Tenn. — University of Tennessee AgResearch is realigning the capabilities at two of its ten AgResearch and Education Centers to better support the state's dairy, beef and poultry industries. The Little River Animal Environment Unit of the East Tennessee AgResearch and Education Center near Knoxville will upgrade its dairy research capabilities, and the Middle Tennessee AgResearch and Education Center in Spring Hill will close its dairy and refocus the center's efforts to support beef and poultry production research.

Hongwei Xin, dean UT AgResearch, says, "The changes will help us better utilize our research resources across the state while also supporting improved educational opportunities for students in the Herbert College of Agriculture." He affirms that the realignment is not expected to impact staffing levels at either center.

UT AgResearch has conducted dairy research and education for more than 100 years and currently operates dairies at both the Middle Tennessee Center at Spring Hill and the East Tennessee Center's Little River Animal and Environmental Unit near Walland. The Spring Hill dairy was established in 1951 and research conducted at this facility has significantly contributed to the Tennessee dairy industry, most recently with milk quality research and in research aimed at developing new vaccines against mastitis pathogens resistant to current methods of control. UT continues to lead in this area of study; however, aging facilities and equipment at the Spring Hill dairy have become unsuitable for generating quality research data.
Rather than invest in upgrading Spring Hill and managing two modern dairies, Xin says plans are to further invest in the Little River Unit, specifically to equip that research farm with state-of-the-art milking robots and precision livestock farming (PLF) sensors. "These will enable our research and education efforts to better serve our dairy producers and student training efforts," he says. "The Little River Unit will continue to support dairy production and efficiency research and studies involving animal health and behavior, nutrition, milk quality and other emerging topics." Some of the pure-bred Jersey herd currently located at the Middle Tennessee Center will be relocated to the Little River Unit so the University can continue to conduct research involving this breed and preserve the herd's well-documented genetics.

The current Spring Hill dairy facilities, including pastures, will be renovated to support precision beef production projects. Beef cattle production is one of the two largest animal livestock industries in Tennessee, and Maury County, home of the Middle Tennessee Center, ranks within the top five beef-producing counties in the state and is centrally located to other counties also ranking in the top five.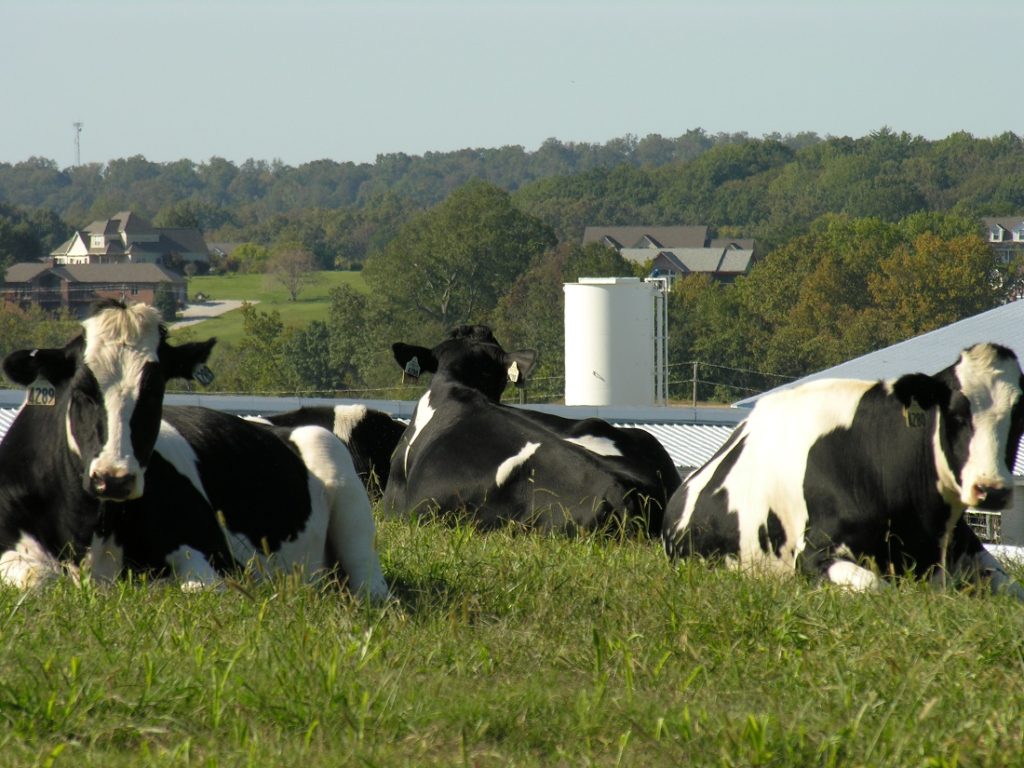 Xin says the UT Institute of Agriculture beef research team has been expanding and strengthening in several areas, including nutrition, reproduction and genomics. With existing capabilities at other UT AgResearch and Education Centers, faculty and students will have access to greater beef animal numbers for research and teaching across Tennessee. He expects that the improvements and focused research objectives will help attract industry as well as federal funding.
"Investment in precision animal agriculture such as smart waterers and feeders, to monitor animal health, reproduction, nutrition and behavior of individual animals within groups will directly support Tennessee agricultural enterprises," says Kevin Thompson, director of the Middle Tennessee Center at Spring Hill. "I look forward to realigning our efforts to better support our beef-producing neighbors and the industry as a whole."
Thompson and Xin also acknowledge that closing the Spring Hill dairy will create an opportunity for UT AgResearch to provide much needed support to Tennessee's expanding poultry industry. Poultry, along with beef, ranks among the state's top two animal commodities. "One of the UTIA faculty's growing needs is a set of modern poultry research and education facilities," says Xin. "The Spring Hill location would be suitable for construction of commercial-scale research and demonstration poultry facilities. Research efforts would include nutrition, health, welfare and precision poultry management." No timeline for this conversion is set, but planning is underway.
Thompson, who also directs theMiddle Tennessee AgResearch and Education Center at Lewisburg, says that facility will remain the home of the Tennessee Beef Heifer Development Program. "As the beef industry continues to evolve and grow, additional opportunities for strengthening beef- and forage-related research and Extension programs may arise from coordinating efforts at Lewisburg and Spring Hill," he says.

For more information about UT AgResearch and each of its ten AgResearch and Education Centers, please visit agresearch.tennessee.edu.

Through its land-grant mission of research, teaching and extension, the University of Tennessee Institute of Agriculture touches lives and provides Real. Life. Solutions. utia.tennessee.edu.