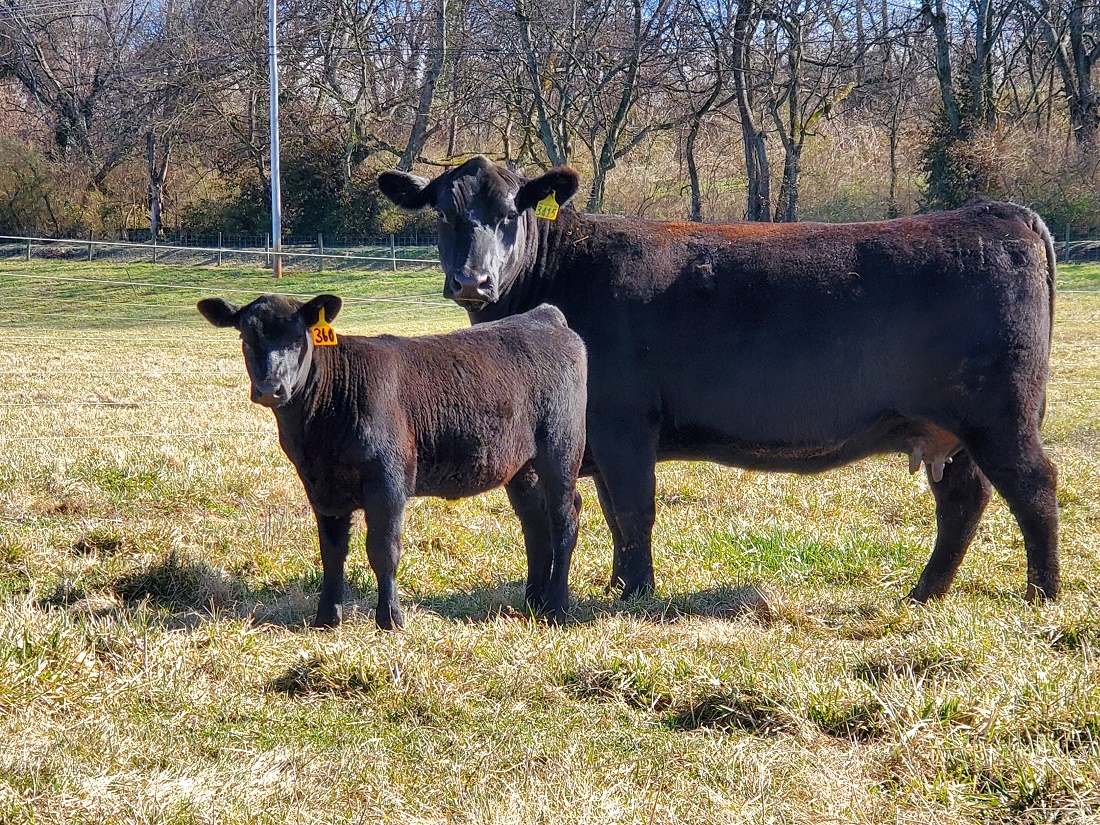 Sale Cattle from East Tennessee AgResearch and Education Center Herd

KNOXVILLE, Tenn. — The University of Tennessee East Tennessee AgResearch and Education Center is holding an online Angus cattle sale. Bidding will occur on April 8, closing at 8 p.m. EDT.

Online auctions allow more buyers the opportunity to bid on cattle without needing to physically attend on the day of the sale, says Brandon Beavers, UT AgResearch farm manager and organizer of the sale. "We are selling 25 lots that include bulls, heifers and cow/calf pairs," he said.

The online auction can be found at www.AngusLive.com. On-site inspection of sale cattle will be available at the center's Blount Unit, 4341 UT Farm Road, Louisville, TN 37777, on March 27 and April 3 from 1 p.m. to 5 p.m, A sale catalog is also available online.
All purchased cattle should be picked up from the center within two weeks of the sale date unless arrangements are made with Beavers in advance at 865-387-5149.
The East Tennessee AgResearch and Education Center is located near Knoxville off Highway 129. The center is one of 10 outdoor laboratories located throughout the state as part of the UT AgResearch system. More information about the center is available online at easttn.tennessee.edu.

Through its mission of research, teaching and extension, the University of Tennessee Institute of Agriculture touches lives and provides Real. Life. Solutions. utia.tennessee.edu.