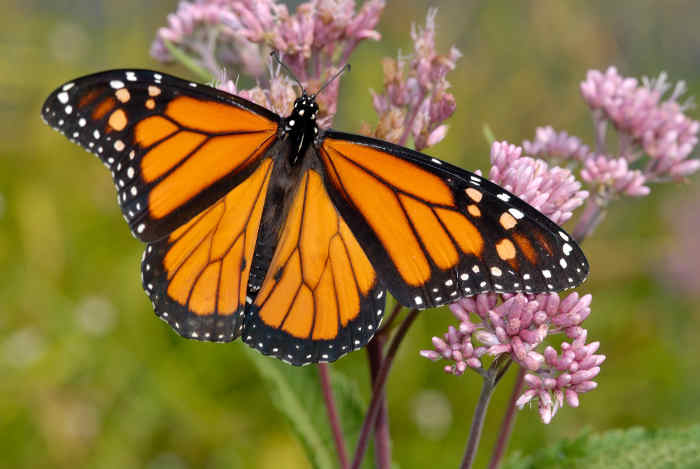 Virtual Event Will Feature Pre-recorded Educational Sessions
OAK RIDGE, Tenn. – The University of Tennessee Arboretum Butterfly Festival, a joint event of the UT Forest Resources AgResearch and Education Center and the UT Arboretum Society, is scheduled for September 18 and will be presented virtually this year. This online event is free and open to the public.
"This event has become one of the most popular events annually with over 2,000 people attending in 2019. Unfortunately, due to the uncertain nature of COVID-19 and its spread throughout the region, this year's festival has been filmed in advance and will be presented online. While the lack of onsite activities will make this a different festival than in the past, we are excited to bring the public some great online educational options," says Kevin Hoyt, director of the Forest Resources AgResearch and Education Center.
The sessions will be available online at 10 a.m. EDT, September 18. Please register to receive the links for the presentations, which will be emailed on or before September 18. Registration can be found online.
Special videos for children will be presented by staff from UTIA and UT Extension.
Other sessions will include:
Of Biodiversity and Butterflies: Planting Design and Conservation for Pollinators, presented by Michael Ross, SITES AP, ASLA, assistant professor in the University of Tennessee Department of Plant Sciences' Sustainable Landscape Design Concentration and the School of Landscape Architecture.
Principles of Butterfly Garden Design and Management: A Case Study in Pollinator Habitat Garden Management, presented by Olivia Sievers Ross, landscape architect and former horticulturist and lepidoptera specialist at the Lady Bird Johnson Wildflower Center's Ann and O.J. Weber Pollinator Garden.
Visit the UT Arboretum website for more details.
Corporate sponsors for this event include Northshore Pellissippi Storage and Pinnacle Financial Partners.

The University of Tennessee Arboretum is a project of the UT Forest AgResearch and Education Center. It features several miles of short walking trails that crisscross approximately 250 acres of forest where visitors can enjoy the outdoors. The UT Arboretum is free and open to the public during daylight hours. For more information contact the center at 865-483-3571 or visit the Arboretum's website.

The University of Tennessee Arboretum Society is a non-profit organization dedicated to furthering the objectives and programs of the UT Arboretum. To learn more about the UT Arboretum Society, visit the website. For more information call 865-483-3571.
Through its land-grant mission of research, teaching and extension, the University of Tennessee Institute of Agriculture touches lives and provides Real. Life. Solutions. utia.tennessee.edu.