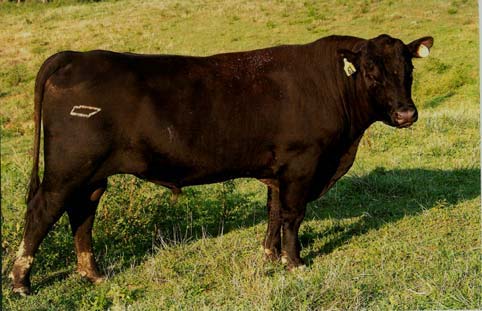 SPRING HILL, Tenn. – The University of Tennessee Bull Testing Program is now accepting nominations for the 2019-2020 gain test. Nominations are due July 19, with the test beginning August 13 at the Middle Tennessee AgResearch and Education Center in Spring Hill.
To be eligible to participate in the 84-day test, bulls must be born between September 1, 2018, and December 15, 2018. They must be of a registered breed with a performance record keeping program. All nominees will be required to have DNA testing and genomic enhanced Expected Progeny Differences (EPDs) through their respective breed association.
Bulls that are accepted into the program must be delivered to the Middle Tennessee AgResearch and Education Center on August 13. Following a two-week adjustment period, the official test will begin on August 27.
One purpose of the UT Bull Testing Program is to provide a standard, impartial post-weaning gain test that will produce quality records for breeders. All bulls will be weighed each 28-day period while on test, with progress reports sent to consignors. Those bulls that meet certain performance requirements and pass a breeding soundness exam will be eligible to be sold at a public auction on January 10, 2020.
For more information about the Bull Testing Program and eligibility requirements, download the 2019-2020 Senior Rules and Regulations at ag.tennessee.edu/AnimalScience/Pages/BullTestProgram.aspx. Or contact the Middle Tennessee AgResearch and Education Center at 931-486-2129.
The Bull Testing Program is a cooperative effort between UT Extension, UT AgResearch and the Tennessee Beef Cattle Improvement Association.
Through its land-grant mission of research, teaching and extension, the University of Tennessee Institute of Agriculture touches lives and provides Real. Life. Solutions. ag.tennessee.edu.