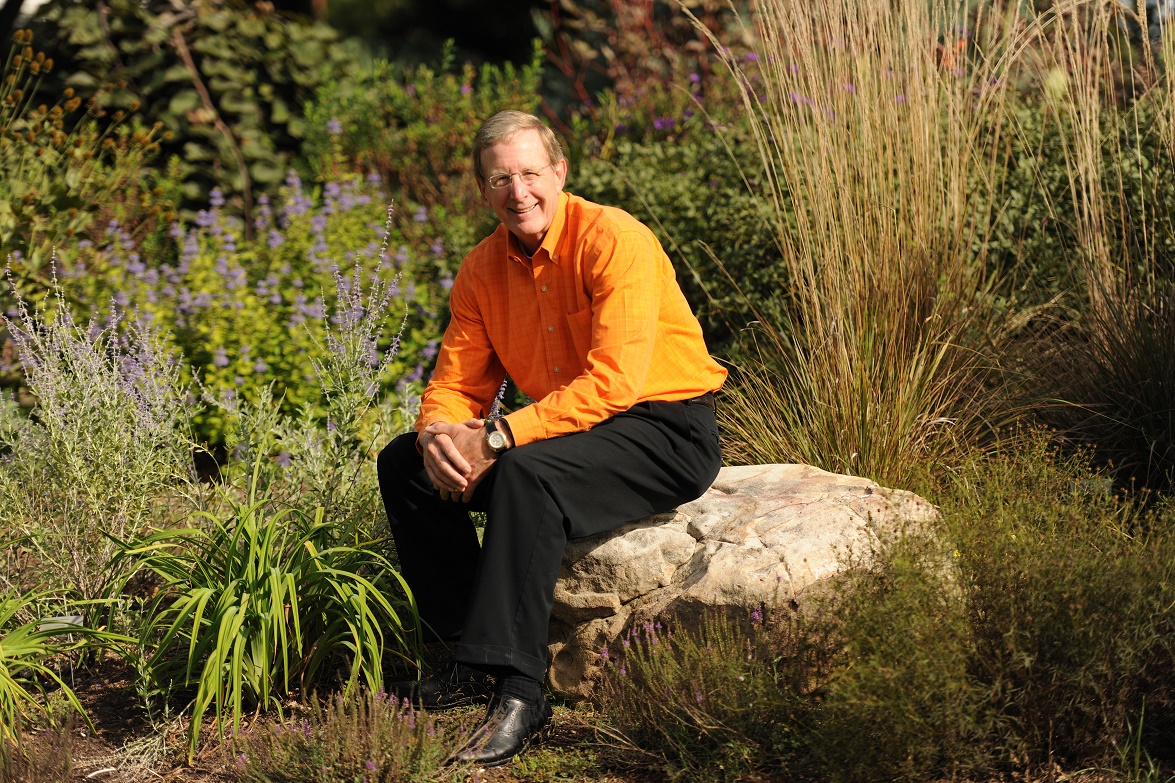 Jim Thompson Has Served in Role for 15 Years
KNOXVILLE, Tenn. – Jim Thompson, dean of the College of Veterinary Medicine at the University of Tennessee Institute of Agriculture, will retire at the end of the calendar year. A national search for his successor will take place beginning this fall.
Thompson is the fifth dean to serve the college, which was established in 1974 and is one of only 33 accredited colleges of veterinary medicine in the United States. In his 15-year tenure as dean, Thompson has overseen significant positive changes in the college, including successful accreditation, the expansion and renovation of the Charles and Julie Wharton Large Animal Teaching Hospital, the college's recently opened Teaching and Learning Center addition, and growth in both the veterinary and graduate degree programs to help meet the needs of the state. Most recently, he helped the college navigate the unprecedented pandemic of COVID-19 and was instrumental in the establishment of the UT Center of Veterinary Social Work, a collaboration between the UT College of Social Work and the UT College of Veterinary Medicine. The center focuses on attending to the welfare of all species through excellence in global inter-professional practice.
In addition to helping establish the Beef Cattle Genomics program at the Institute of Agriculture, Thompson has served on several national committees such as the Association of American Veterinary Medical College's board of directors and the Morris Animal Foundation's scientific advisory board.
"Jim Thompson and his passion for veterinary medicine has had a significant impact on thousands of students who have received degrees from the college," said Keith Carver, senior vice chancellor and senior vice president of UTIA. "He has also grown the college in profound ways through outstanding veterinary medical programming and functional new facilities."
Thompson notes that his career and the people with whom he has worked have been extraordinary. "I have enjoyed working side-by-side with people who are passionate and committed to making a difference. Our veterinary family has always embraced the challenges we have faced as we worked to raise the bar when it comes to teaching our students, serving referral veterinarians, providing compassionate care, and advancing discoveries that affect animal and human health."
A native of Greenville, Pennsylvania, Thompson is a graduate of Purdue University, West Lafayette, Indiana, and he earned his D.V.M. and Ph.D. degrees from the University of Florida. He is a board-certified specialist in veterinary internal medicine, oncology, immunology, virology and bacteriology-mycology.
Founded in 1974, UTCVM supports the state's veterinary professionals and livestock and companion animal owners as well as boasts programs and faculty that are recognized for expertise internationally in public health, the human-animal bond, avian and zoological medicine, canine and equine physical rehabilitation, as well as veterinary social work.
Thompson was named dean of the college in 2008 after having served as Executive Associate Dean and Professor in the Department of Small Animal Clinical Sciences at the University of Florida College of Veterinary Medicine.
The UT College of Veterinary Medicine is part of the University of Tennessee Institute of Agriculture (UTIA). Through its land-grant mission of research, teaching and extension, the University of Tennessee Institute of Agriculture touches lives and provides Real. Life. Solutions. utia.tennessee.edu.